Pearl And X Are Streaming Digitally From A24 This Week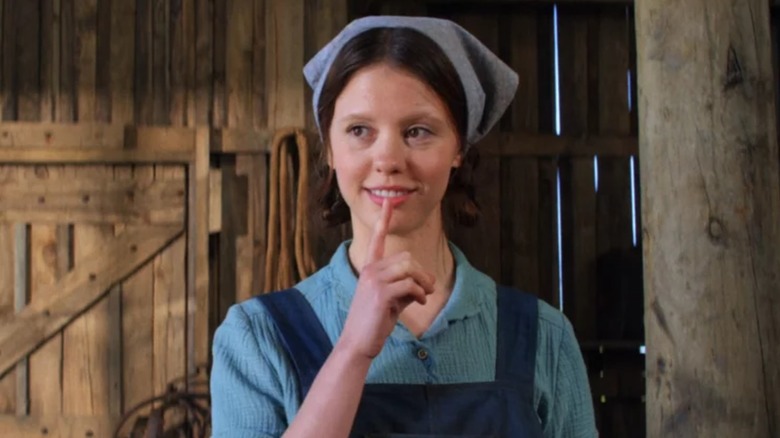 A24
Ti West's "Pearl" won't be hitting shelves as a home release for a few more weeks, but if you missed either of the filmmaker's Hollywood-inspired slashers in theaters this year, you'll still be able to witness the madness and genius from the comfort of your own home soon. A24 has just announced that they'll be screening a double feature of "X" and "Pearl" in the A24 Screening Room this Thursday, October 20, so you can get that movie theater experience without facing the crowds or paying for overpriced popcorn.
Tickets for the double feature cost $20, which may seem like a lot for what amounts to two digital rentals (the screenings come with a nine-hour viewing window beginning at 3pm PDT), but it'll give you the chance to see "Pearl" five days before its digital release and a few weeks ahead of its Blu-ray and DVD release. Plus, as with everything the indie film company does, viewers will get to feel like they're one of the cool kids, taking part in an exclusive A24 experience.
See the first two parts of the Mia Goth trilogy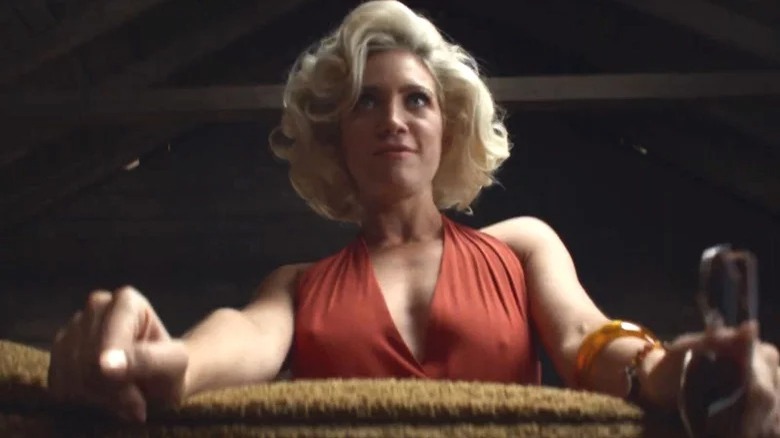 A24
In the past, the screening room has also showed great A24 films like "Everything Everywhere All At Once" and "Bodies Bodies Bodies," the latter of which showed alongside Halina Reijn's film "Instinct." The screenings can be viewed via the A24 Screening Room app, as well as Apple TV, Roku, Airplay, Chromecast, though they're only currently available in the U.S.
"X" and "Pearl" both became indie horror sensations this year upon debut, and are part of a larger cinematic trilogy that will be completed with "MaXXXine." All three films star Mia Goth, who plays both amateur 1970s porn actress Max and aspiring early Hollywood star Pearl, embodying the latter in both her bright-eyed youth and her depressing, violent elderly years. Both films made back their modest budgets and much more at the box office this year, with "X" earning $14.4 million against a shoestring budget of around $1 million, per Deadline.
The screening room debut makes sense for a trilogy that has felt spontaneous and surprising in every way. West's return to horror was welcomed by critics and fans alike, but audiences at SXSW this spring were surprised when he dropped the news that he had already shot a prequel to the hard-R slasher. Then, West dropped another exciting bomb, revealing that "MaXXXine" is in the works, right after the Toronto International Film Festival premiere of "Pearl." I know this is meant to be a trilogy, but I kind of like the idea of West revealing new movies starring Mia Goth one after the other at festival premieres forever.
In the meantime, we just have these two, and you can grab tickets to the virtual double feature of "X" and "Pearl" at the A24 screening room website.