The Rings Of Power Season 2 Will Delve More Deeply Into J.R.R. Tolkien's Canon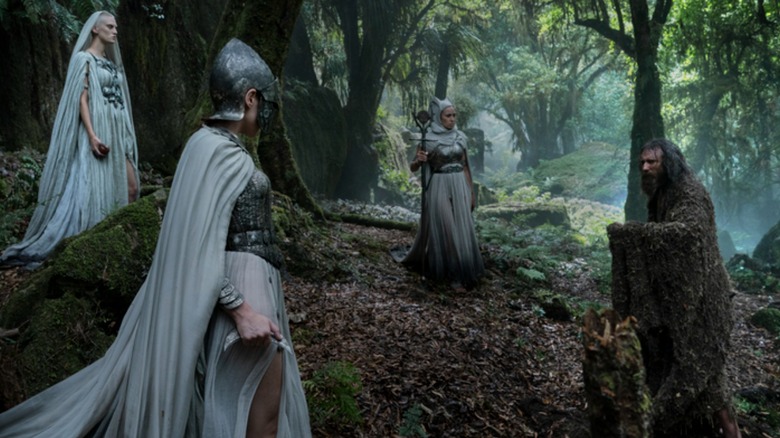 Ben Rothstein/Prime Video
If the first season of "The Lord of the Rings: The Rings of Power" strayed too far from J.R.R. Tolkien's gospels for you (and you're not a racist or a troll), it sounds like some good news is on the horizon: Season 2 of the series is already in development, and it's set to hew more closely to the author's vast canon than the first eight episodes.
This promise of more canon-compliance comes straight from showrunner Patrick McKay, who stopped by The Official Lord of the Rings: The Rings of Power Podcast (yes, that's its title) to talk about the finale and what's still to come for the massive series, which already has a multi-season plan mapped out. Host Felicia Day spoke with McKay and co-showrunner J.D. Payne about season 2, and McKay revealed that it will pull more directly from the texts.
"There's a lot of canon here, and season 1 is a place where there's an enormous amount of invention happening between tent poles and the canon," McKay notes. "Season 2 is a lot more canon that we're interested in adapting and bringing to life." 
This isn't the first time this week that the writer-producer has hinted that the show's second season will include more stories straight from Tolkien's texts. Over at The Hollywood Reporter, he hinted that there will be more canonical Sauron shenanigans, capping off a conversation about the newly revealed dark lord by saying, "Season 2 has a canonical story. There may well be viewers who are like, 'This is the story we were hoping to get in season 1!' In season 2, we're giving it to them."
Season 2 will feature a plot straight from Tolkien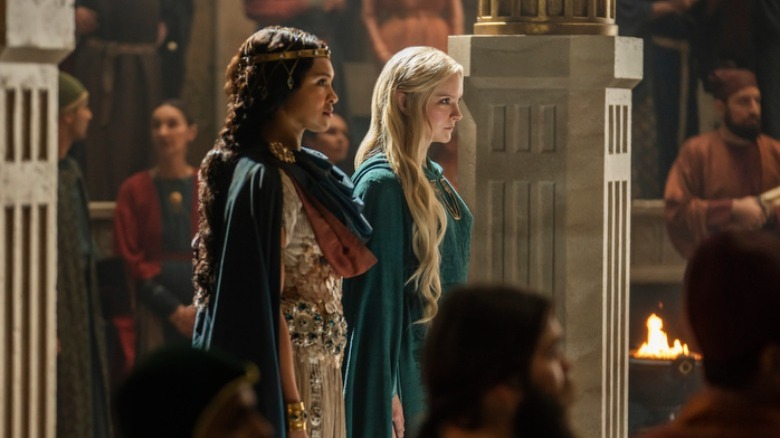 Matt Grace/Prime Video
While the show's first season was captivating and thoughtful in its employment of Middle-earth lore, it certainly got creative with the narrative fabric it draped over those tentpoles McKay mentioned. Characters like Nori (Markella Kavenagh), Arondir (Ismael Cruz Córdova), and Disa (Sophia Nomvete) were all created for the series, but it should go without saying that this isn't a bad thing: Some of these characters are among the best the series has to offer, and each one brings something special to the story that still feels Tolkien-esque.
New characters are basically a prerequisite for a Second Age-set series, given that Tolkien's Middle-earth histories, exhaustive as they are, mostly highlight the heroes and villains who had a major impact on the course of, well, history. Characters like Nori and Arondir add to the heart of the show in a vital way, and it seems likely some of this season's heroes will return for future seasons. If they do, I'll be happy to see them.
But the series has also shown a polarizing willingness to bridge the gaps between the broad strokes Tolkien wrote down and the implications he never clarified. For instance, "The Rings of Power" takes small or lesser-known details about the creation of the orcs, the origins of Mount Doom, and what Sauron was up to during his downtime and uses them all to inform fully developed plotlines. From the sounds of McKay's comments, it seems likely that season 2 will feature fewer of these leaps. So, which canonical plot will season 2 explore? That remains to be seen, but it's worth noting that an important section of "The Silmarillion" tells the story of the fall of a city we've already been introduced to: Númenor.