How Two Failed Wes Craven Projects Made Nightmare On Elm Street A Tough Sell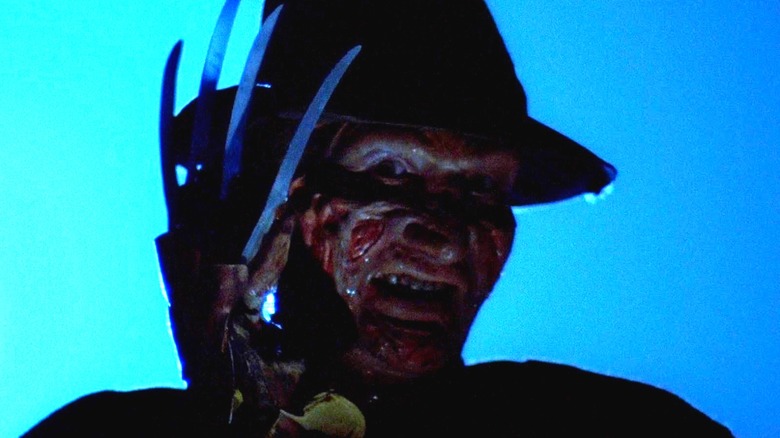 New Line Cinema
Wes Craven had fallen on hard times, both personally and professionally, before he had the biggest hit of his pre-"Scream" career and kicked off a new slasher movie franchise with "A Nightmare on Elm Street." After establishing himself as a horror director to watch with "The Last House on the Left" and "The Hills Have Eyes" in the 1970s, Craven faced a couple of setbacks. While not an outright commercial disaster, his third film, "Deadly Blessing," only grossed $8 million on a $2.5 million budget, according to Box Office Mojo. It fared poor critically, and his fourth film, the DC Comics adaptation, "Swamp Thing," also received mixed reviews.
While there's not much data on hand for the theatrical intake of "Swamp Thing" via Box Office Mojo or The Numbers, it sounds like it wasn't a win for Craven, either — and certainly not in the same category of runaway success as "A Nightmare on Elm Street" would be. In an interview with Filmmaker Magazine prior to his death in 2015, Craven outlined the career trouble he had just before making "A Nightmare on Elm Street," saying:
"Basically, I've found that if you have two films that don't perform well it doesn't matter that you've had a bunch of successful ones. The phone stops ringing, and after 'Deadly Blessing' and 'Swamp Thing' that's what happened. 'Deadly Blessing' was a re-write assignment that turned into a directing job, and with 'Swamp Thing' we had a very limited budget and terrible, terrible completion bond people. About two weeks from the end of the shoot they said we had to start cutting scenes, and it was already very difficult in the swamps, with very elaborate makeup. I came out of those two films with not much box office to show for it, and the offers dried up."
From downtime to go-time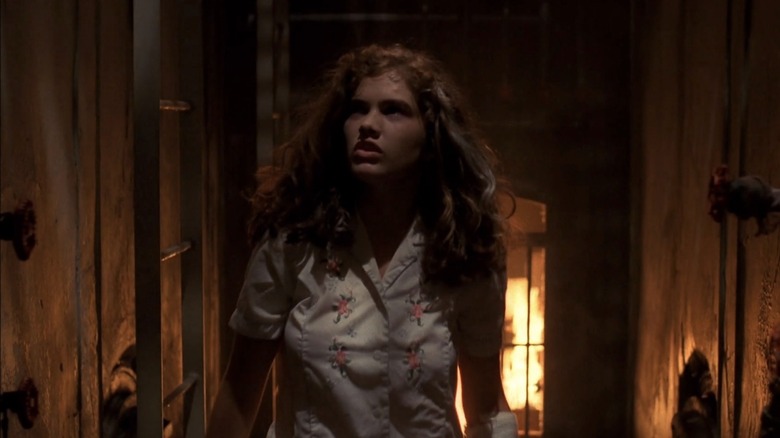 New Line Cinema
For Craven, having the phone stop ringing turned out to be a blessing in disguise, in that it freed him up to take time and write "A Nightmare on Elm Street," based on an idea ripped from the headlines that had been brewing in his head. He continued to Filmmaker:
"I decided, since I had a little bit of money in the bank, that I would take six months off and write a script. At about that same time I met [producer] Bob Shaye in New York, and he was interested in doing something together. I told him about this guy coming out of dreams; at that time the idea was still fairly vague in my own mind, but he was immediately interested and said, 'As soon as you have a first draft, send it to me.' That was very encouraging, so I went back and wrote the script and I sent it to Bob. He was very, very interested, and he gave me notes for a second draft at the same time that he started to look for backing."
Though this put the wheels in motion for "A Nightmare on Elm Street," Craven was also struggling with a drug problem at the time, and he later recalled how his friend and fellow filmmaker Sean S. Cunningham, the director of the original "Friday the 13th," had to help bail him out financially, loaning him $5,000 to pay a tax bill after his bank funds ran out. Cunningham had been instrumental in putting him on the horror path in the first place, and paying him back was the impetus for Craven to write and direct "The Hills Have Eyes Part II" as he waited for the financial backing for "A Nightmare on Elm Street" to come together.