The Boys Season 4 First Look Introduces The Seven's Two New Superheroes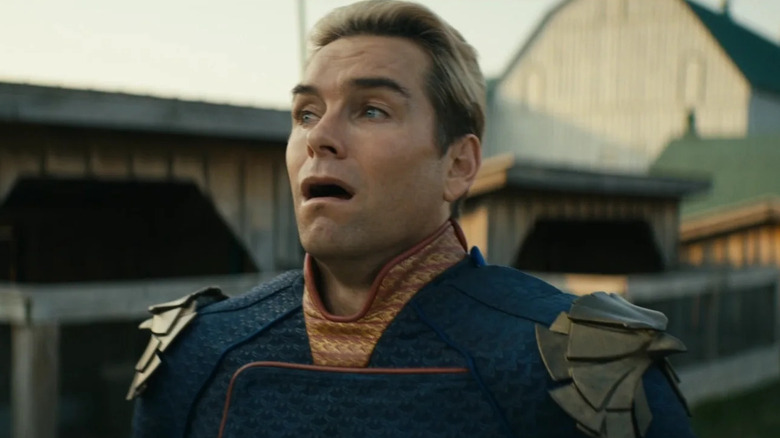 Prime Video
We have known for a while that the next season of "The Boys" will be introducing some never-before-seen Supes. Now, we have our first look at the duo of Sister Sage (Susan Heyward) and Firecracker (Valorie Curry) thanks to the show's official Twitter account. Although not much else about these characters has been revealed, the photos did come with an interesting caption that fans will surely speculate over.
"Meet Sage. She's already a thousand steps ahead of you," says the tweet revealing these two new heroes. "And let's just say Firecracker has a short fuse."
Showrunner Eric Kripke also decided to add fuel to the speculation fire with his quote-retweet of the announcement. If he is to be believed, then Sister Sage and Firecracker might be the newest members of The Seven now that Homelander (Antony Starr) has seized full control.
"Wait till you see [Heyward] & [Curry] in action," Kripke wrote. "Horrific & hilarious & very, very dangerous. Just who Homelander needs for The Seven."
What does it all mean?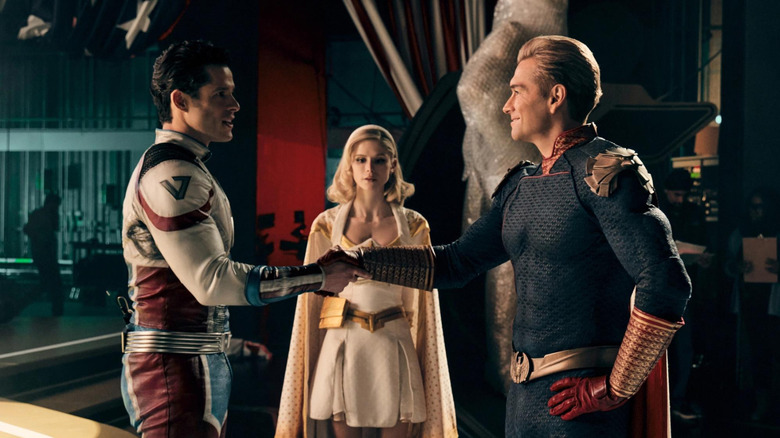 Prime Video
As we laid out in our previous roundup of the fourth season of "The Boys," Sister Sage and Firecracker are being touted as some of the most dangerous Supes yet on the series. That's saying quite a lot considering the incredible (and disgusting) powers we've seen over the course of three seasons. Kripke previously teased that fans will be "absolutely horrified & a tiny bit nauseous" over these new Supes, but why we might feel these emotions is still unknown.
That's because Prime Video is looking to remain as tight-lipped as possible when it comes to these characters. Variety shared a statement from the streamer saying that further details on Sister Sage and Firecracker "will be kept under wraps until the season airs." Whatever their abilities might be, it's clear that they are severe enough that viewers need to go into this next season as blind as possible.
Speaking of this next season, "The Boys" season 4 is currently filming. It is not clear when this fourth season will hit Prime Video, but it will likely begin airing sometime in 2023.