Everything We Know About The Boys Season 4 So Far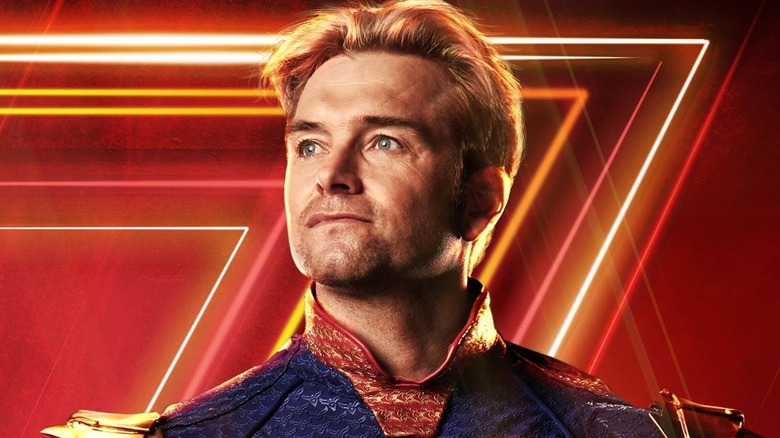 Prime Video
Note: This article contains spoilers for "The Boys" season 3.
Well, another season of "The Boys" has come and gone, mostly ending on a high and satisfying note. Everything seemed heightened in this recently-ended third season, from the sex scenes to the character stakes and the real-world satire. Naturally, this success has resulted in "The Boys" getting renewed for a fourth season.
"We're thrilled to continue Butcher and the Boys' fight against Homelander and the Seven, as well as comment on the insane world we're living in," said showrunner Eric Kripke in a statement released at the announcement of the show's renewal. "Also, this is the first time in history that exploding genitalia has led to further success."
Following the ominous ending of that season 3 finale, here's what we currently know about the fourth season of "The Boys."
When and where to watch The Boys season 4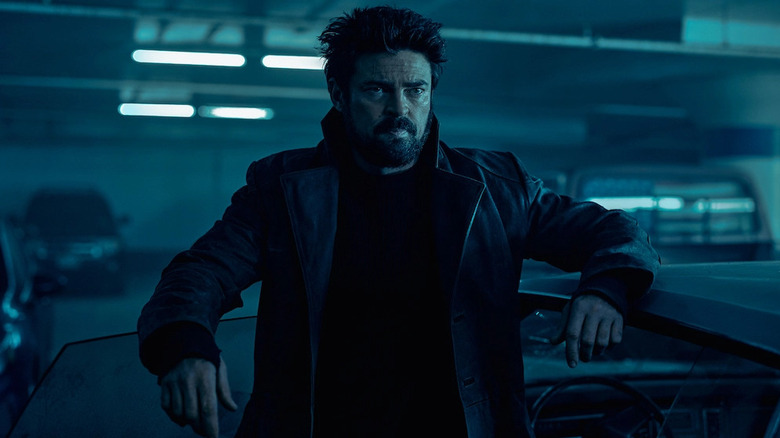 Prime Video
The Boys aren't going to have long to rest! Speaking to Collider, Karl Urban revealed that filming on "The Boys" season 4 starts on August 22, 2022. 
With the coronavirus pandemic now being less of a factor in slowing down movie and TV productions, we can probably expect a shorter wait than we had for "The Boys" season 3 (which began filming in February 2021 and wrapped in September that same year, before eventually premiering in June 2022). Given the August filming start date for season 4, expect to see the gang back in the business of taking down Supes in fall/winter 2023.
In contrast to both the one-episode-per-week strategy of traditional broadcast TV and the binge-watch model preferred by Netflix, Prime Video tends to employ a hybrid approach: releasing the first three episodes of show's season at once, and following that up with new episodes week by week. It's a pretty effective way of getting viewers hooked by tapping into the binge-watch reflex, but then leaving them hungry for more. 
Where we left our ensemble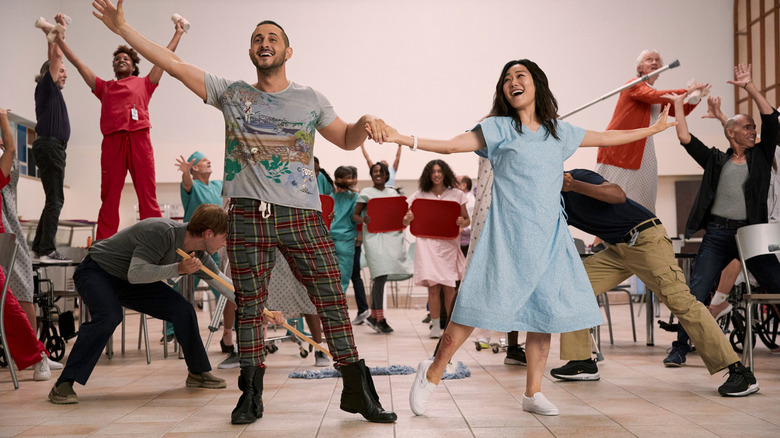 Prime Video
"The Boys" closed some arcs and teased others in its season 3 finale, setting the stage for what is sure to be an explosive fourth season. It looks like all of the members of the titular group have reluctantly made amends with each other, after spending the season more strained than ever. They've even added a new member; fresh off of quitting the Seven and revealing a brand new power, Annie (Erin Moriarty) has officially retired her Starlight identity in order to join the mercenary group full time.
The Boys' individual character plots have also seemingly been tied up for the time being. Butcher (Karl Urban) has learned a very important lesson about testing extremely sketchy drugs to appease your ego — something he shares with Hughie (Jack Quaid), who has recommitted himself to the Boys and to fixing his relationship with Annie. M.M. (Laz Alonso) has regained the trust of his daughter and ex-wife and started to come to terms with what Soldier Boy did to his family. Meanwhile, Frenchie (Tomer Capone) and Kimiko (Karen Fukuhara) have put their vacation in France on hold after the latter regained her powers.
But what about the Seven? Well, they're not doing so hot at the moment. Homelander (Antony Starr) has become more drunk with power, parading around his son Ryan (Cameron Crovetti) as a trophy of sorts. A-Train's (Jessie T. Usher) relationship with his brother has officially crumbled, as has The Deep's (Chace Crawford) marriage. On the bright side, Maggie (Dominique McElligott) has successfully faked her death, making the world believe that Queen Maeve died in a noble sacrifice. Also, Soldier Boy (Jensen Ackles) is back in his incubator, and Victoria (Claudia Doumit) is now running as a vice presidential candidate — which, if elected, would put her just one convenient head explosion away from the presidency.
What to expect from The Boys season 4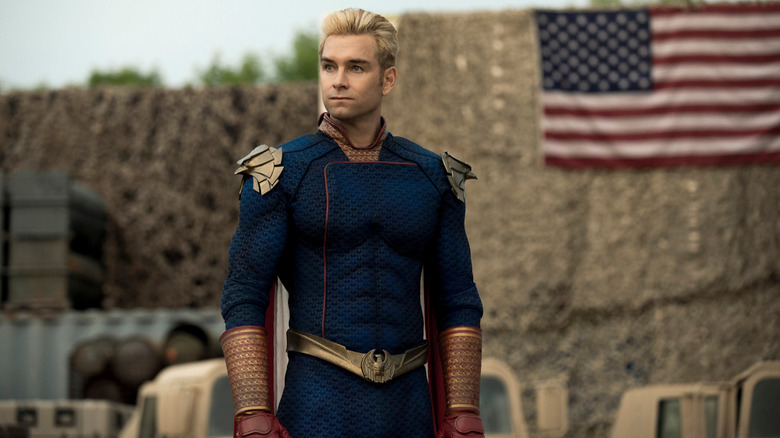 Prime Video
We've previously predicted that the comics' penultimate storyline could be the main focus of "The Boys" season 4. Needless to say, after that finale it's looking mighty likely; Homelander seems ready to shed his Vought-approved PR mask entirely and unleash his violent side, and his most devoted fans seem ready to embrace it.
As for pushing the boundaries of what you're allowed to put in a TV show, Vernon Sanders of Amazon Studios teased to The Wrap that the upcoming season could be bolder than ever:
"We're on board to do outrageous things as long as it feels like it's earned and the thing that Eric and the writers are so great about is their provocative moments and unexpected surprises, but it's always in service of our characters and story."
This statement isn't exactly surprising, but it might raise the eyebrows of some fans. Some recurring gross-out gags, such as The Deep's fishy sexual preferences, don't really seem that earned or necessary, especially when compared to how other characters on the show seem to be sidelined. "The Boys" season 4 will have to be careful to balance big outrageous setpieces like "Herogasm" with the core storyline that keeps fans coming back.
Black Noir is gone ... or is he?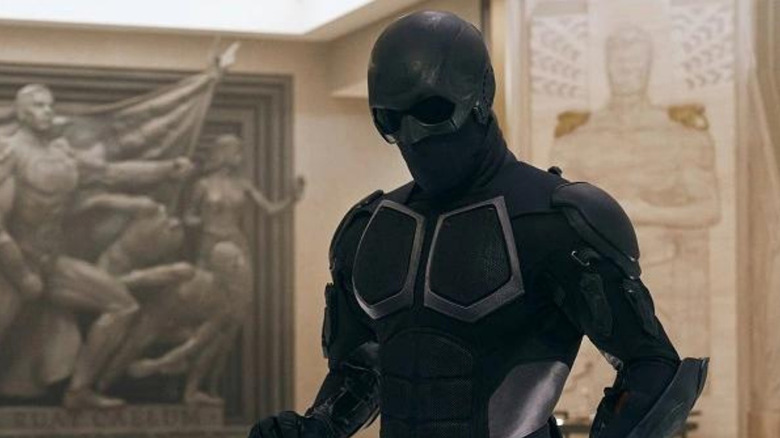 Prime Video
If you thought that getting his intestines ripped out would cause Black Noir to no longer be in the show, you're wrong. He might not have Homelander clone powers of invincibility as he does in the comics, but Black Noir has been confirmed to be a part of "The Boys'" fourth season, just not in the way you expect.
"It's definitely not the last we've seen of Black Noir as a hero," Kripke told Entertainment Weekly. "It's just that the guy who was inside [Noir's suit, a man named Earving played in flashbacks by Fritzy-Klevans Destine] in season 3, he's gone." Since the late member of the Seven never spoke and kept his helmet on at all times, It would be pretty easy for Vought to find a new Supe with similar abilities to don the Black Noir costume, without the general public being any the wiser. Between Kripke's comments and the fact that Noir's death wasn't announced on the news alongside Maeve's, it looks like we'll have a new Black Noir in season 3 — teeing up a mystery about who will be behind the mask this time around.
One thing that isn't a mystery is who'll be playing the new Black Noir: it will still be Nathan Mitchell, the actor who has been inside the suit for the past three seasons. Kripke continued, "We have Nathan playing a really interesting and hilarious character who wears the suit next season ... We'll explore it as the season goes on, but Nathan plays a whole new character." We never saw Mitchell unmasked in the series as the original Black Noir, so a new character could be an opportunity for him to finally show his face.
What we know about The Boys Season 4 cast and crew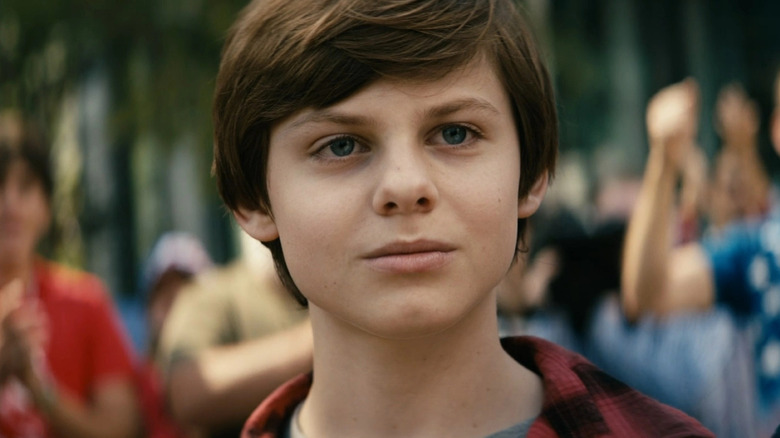 Prime Video
As far as unexpected surprises go, they could be coming in the form of some brand new threats. It was recently revealed via the show's official Twitter account that Crovetti has been upgraded to a series regular for season 4, which isn't surprising due to where we left off with his character, Ryan. However, what is surprising is the addition of two new supes, Sister Sage (Susan Heyward) and Firecracker (Valorie Curry), touted by Kripke as "some of the best & craziest ever written" for the show. "You are going to love them," Kripke tweeted, "And by love, I mean be absolutely horrified & a tiny bit nauseous." Given how these new additions seem to be wholly original to the series, let's get to speculating!
That might be all we really know about the upcoming season so far, but more details will certainly come to light in the coming months. In the meantime, you can now watch all three seasons of "The Boys" on Prime Video.