Margot Robbie Supports Lady Gaga As Harley Quinn, Just Wants Great Actors To Make Great Art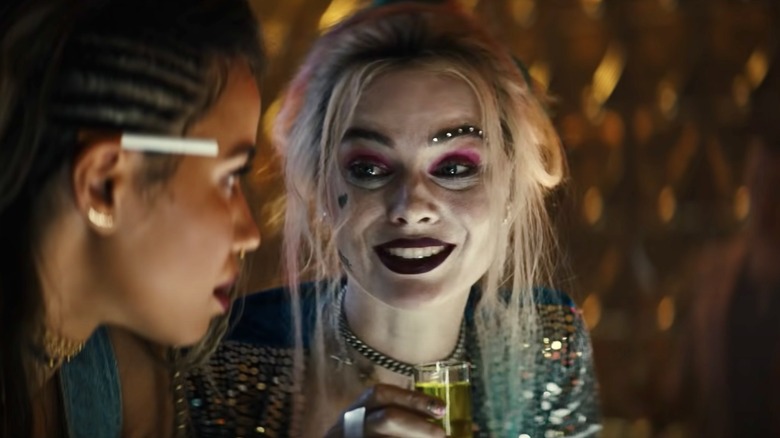 Warner Bros.
While Margot Robbie and her costars in David Ayers' 2016 "Suicide Squad" film got off to a rough start with their DC Comics characters, Robbie has since come into her own more as the Joker's ex-girlfriend, Harley Quinn, in Cathy Yan's "Birds of Prey" and James Gunn's "The Suicide Squad." So how does Robbie feel about another actress — and not just any actress, but the Oscar-nominated Lady Gaga — moving in on her territory as Harley?
It seems she's fully supportive of Gaga and doesn't feel threatened by her casting in "Joker: Folie a Deux," the upcoming musical "Joker" sequel with the title that is sure to inspire some pronunciation contretemps (just like the word contretemps itself would, if anyone ever said it aloud).
While on the promotional trail for her new film "Amsterdam," which also stars onetime Batman actor Christian Bale, Robbie inevitably ended up fielding a question about an unrelated comic book movie. Robbie took the question in good stride, explaining to MTV News (via Variety) that she's actually happy to see Harley Quinn being reinterpreted already in the grand tradition of Shakespeare.
"It makes me so happy," Robbie said, "because I said from the very beginning that all I want is for Harley Quinn to be one of those characters the way ... like Macbeth or Batman always gets passed from great actor to great actor. Someone gets to do their Batman, or someone gets to do their Macbeth."
From Queen Elizabeth I to Harley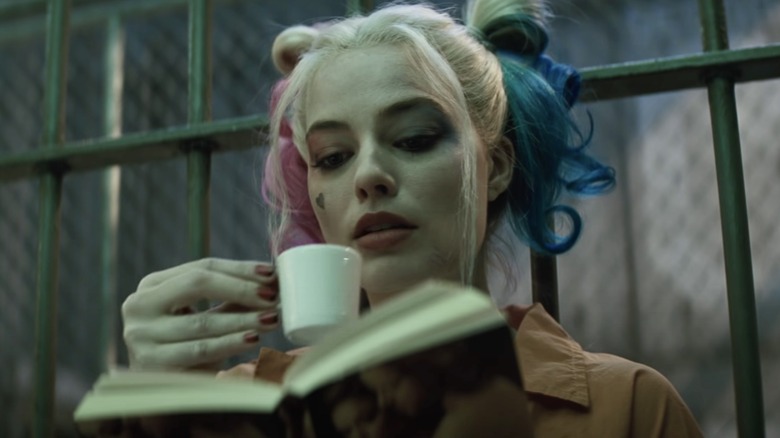 Warner Bros.
As she made her Macbeth comparison, Robbie was sitting next to her "Amsterdam" costar, John David Washington, whose father, Denzel Washington, did become the umpteenth actor to play the Scottish King in "The Tragedy of Macbeth." And he did a damn fine job of it, so maybe Robbie has a point. The actress continued:
"I feel like, in not so many cases, are there female characters — Queen Elizabeth I, but beyond that, which I got to have a crack at as well, which I was honored to do. I was like, 'Wow! Cate Blanchett did Queen Elizabeth I. Now I get to.' It's such an honor to have built a foundation strong enough that Harley can now be one of those characters that other actors get to have a go at playing. And I think [Lady Gaga will] do something incredible with it."
Harley Quinn made her first appearance in "Batman: The Animated Series," which we revisited just last month on its 30th anniversary. It was the voice of Arleen Sorkin who first brought the character to life with the work of animators, and the character has continued evolving in the HBO Max series "Harley Quinn," which features Kaley Cuoco as the new voice of Harley. The villain has also appeared in other animated projects and in the live-action "Birds of Prey" TV series, so in a sense, she has already been reinterpreted multiple times over, and Lady Gaga is merely the latest in a long line of talented performers to inhabit the role.
It's nice to know, though, that Robbie isn't as territorial about the character as her "Suicide Squad" costar Jared Leto was reported to be when he found out Joaquin Phoenix would be playing the Joker in his own solo film.