Everything We Know About Hulu's New Koala Man Animated Series Starring Hugh Jackman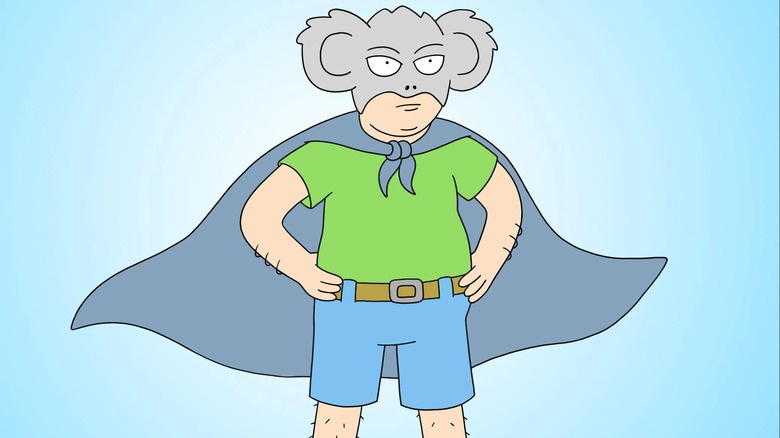 Hulu
The current slate of adult animation is about to get a lot more Aussie-ome. Get it? Like awesome? But a pun on Australia? Fine, I don't need your laughs to know that I'm funny. Joining Hulu's already stellar line-up of original series like "Solar Opposites" and "Hit-Monkey" comes "Koala Man," a superhero comedy about an average dad named Kevin, the IT coordinator for the Depto town council with a relentless quest for justice. When he's feeling especially compelled, Kevin adapts the alter-ego of Koala Man, a superhero identity that allows Kevin to be the hero he feels he could never be in his normal, civilian life. It doesn't matter if the day's crime is battling interdimensional aliens or making sure neighborhood lawns aren't out of control, Koala Man is here to make sure everyone is adhering to the rules of the world. We're still a few months away until it premieres, but here's everything you need to know to prepare for the arrival of "Koala Man."
Koala Man release date and where you can watch it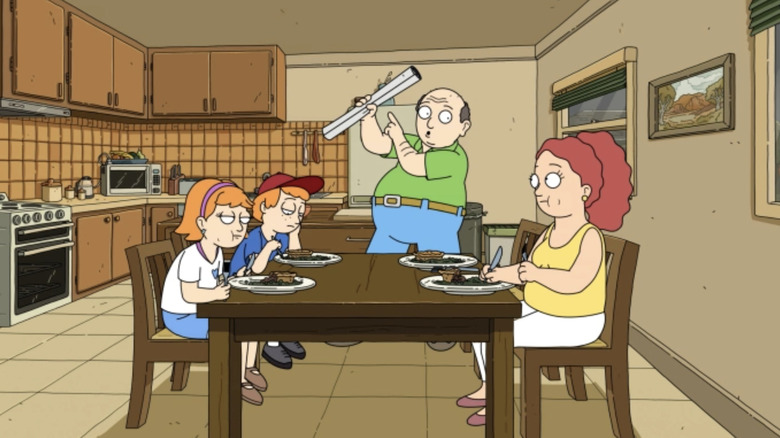 Hulu
"Koala Man" will debut on Hulu starting on January 9, 2023, and as of now, it appears all eight episodes of the first season will be released on the streaming service at the same time. Of course, if you are of strong moral fiber, you could always try and savor the experience and spread the episodes out across a few weeks. But honestly, who are we kidding? With a premise and cast like this, you'll probably be diving headfirst into a short marathon as soon as possible.
The plot of Koala Man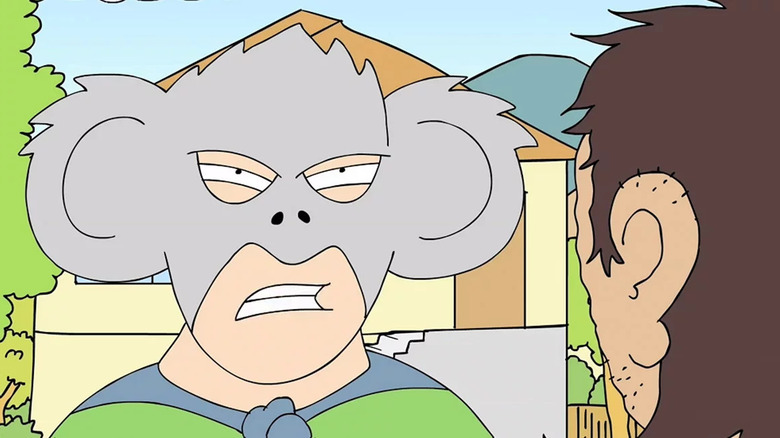 Hulu
A perfect fit for our superhero-obsessed world, "Koala Man" centers on a middle-aged dad named Kevin, who moonlights as the titular Koala Man, a hero whose only power is "a burning passion for following rules and snuffing out petty crime in the town of Dapto." Set in a seemingly average Australian suburb, Dapto is actually the epicenter of forces of evil, both of the man-made and cosmic variety. Koala Man believes that he's the key to keeping the Daptonians safe, and often wrangles his less-than-thrilled family into his crime-fighting adventures. There is no villain too big or too small to avoid Koala Man's quest for justice, whether it be creatures from another universe, supernatural monsters, wicked supervillains, or even that one neighbor who never brings out the trash cans on the right day for pick-up.
The creative team of Koala Man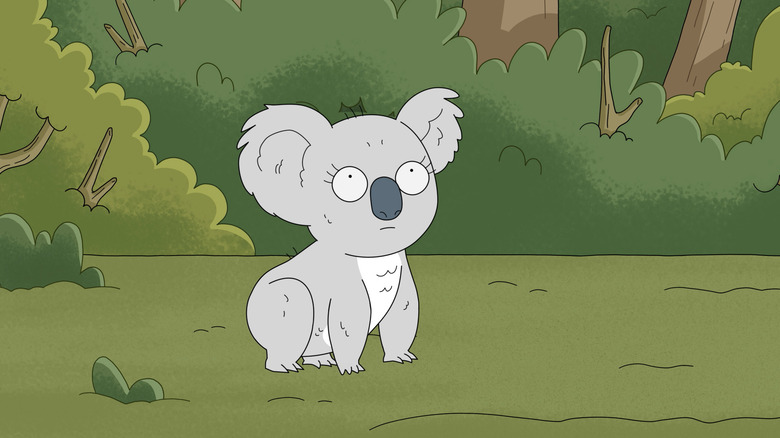 Hulu
The series is the brainchild of Australian creator/animator Michael Cusack ("YOLO: Crystal Fantasy," "Smiling Friends") with Justin Roiland of "Rick and Morty" and "Solar Opposites" fame serving as executive producer. The script comes from writers Dan Hernandez and Benji Samit, who are known for their work on "Detective Pikachu," "Ultra Violet & Black Scorpion," "Central Park," and "The Addams Family 2." The series is produced by 20th Television Animation for Hulu. This is a certifiable adult animation dream team, and should certainly be a selling point to anyone on the fence about checking it out.
The cast and characters of Koala Man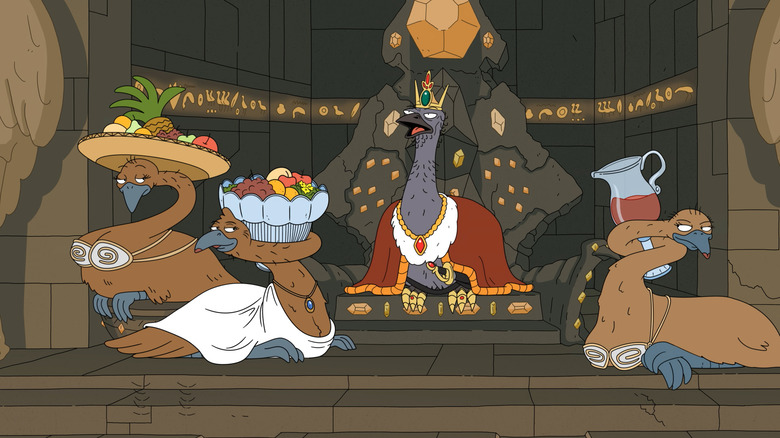 Hulu
"Koala Man" boasts a truly stellar cast, with show creator Michael Cusack doing some serious voiceover heavy lifting. Not only does Cusack voice the titular character of Kevin/Koala Man, but also Kevin's nerdy, miniature figure painting teenage son Liam, and the low-level criminal twins Darren & Damo. "Succession" star Sarah Snook voices Kevin's wife, Vicky, the school canteen lady who deeply loves her husband but desperately hopes this vigilante midlife crisis wraps up quickly. "So You Think You're Funny?" winner Demi Lardner plays Alison, the 35-seconds-older twin sister of Liam who is ruthlessly determined to be the most popular and powerful girl in school, even if that means she acts like she's not affiliated with her family.
"Flight of the Conchords" star Jemaine Clement joins as the dandy and supportive Principal Bazwell; "Lord of the Rings" and "Chilling Adventures of Sabrina" star Miranda Otto plays Mindy, a little koala cub; "The Big Lez Show creator Jarrad Wright plays Kevin's best friend, Spider; "Moana" and "Thor: Ragnarok" star Rachel House does double duty as Vicky's hard-partying coworker Janine and bowling club owner, Louise; and they're all joined by Hugo f****** Weaving as Australian emu monarch King Emudeus.
The other big casting announcement is Hugh Jackman, who joins as Big Greg, the biggest fish in all of Dapto. He's well-liked, he's the head of the Town Council, he was the host of the third most popular fishing show in all of Australia, and he's also Kevin's direct supervisor at work. Kevin is constantly in the shadow of Big Greg, especially because people in town often credit him for the protective actions of Koala Man. It truly sounds like Jackman was tailor-made for this role.