Surprisingly, You Can Thank Disney For Barbarian Becoming A Sleeper Hit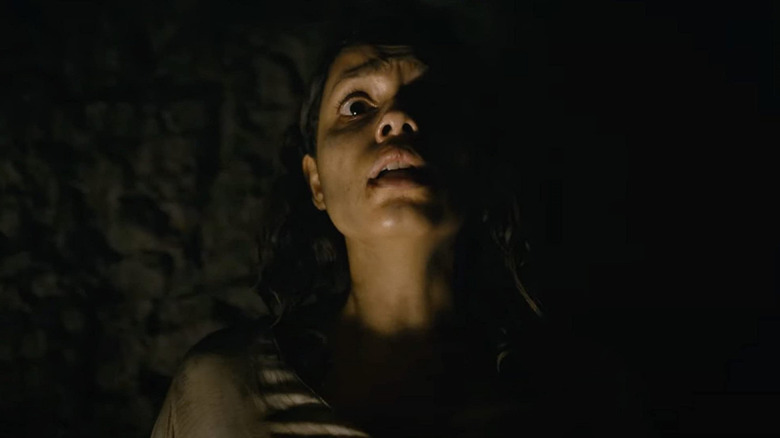 20th Century Studios
Given how many pies Mickey Mouse has his finger in these days, it both is and isn't a shock to learn Disney was essential to making "Barbarian" — the last film one would associate with the Mouse House's all-ages-friendly image — one of 2022's most talked-about sleeper hits.
Written and directed by Zach Cregger, "Barbarian" is the kind of horror film that begins with a basic setup (two strangers accidentally book an Airbnb at the same time) before going in a direction you never expected. The movie only continues to pile on twists from there, its plot growing ever more horrifying and distressing even as themes and a deeper purpose to the story emerge. Discovery, in other words, is vital to the experience of watching "Barbarian" for the first time. The less you know going in, the more rewarding you'll likely find the journey to be.
In its extensive look at the film's journey from script to screen, Vulture reports this was something Disney (which owns "Barbarian" distributor 20th Century Studios) was well aware of heading into its release. As such, their marketing team was extremely deliberate in the way it promoted the movie, going out of their way to avoid showing its cards ahead of time.
Disney recognized Barbarian is a 'discovery'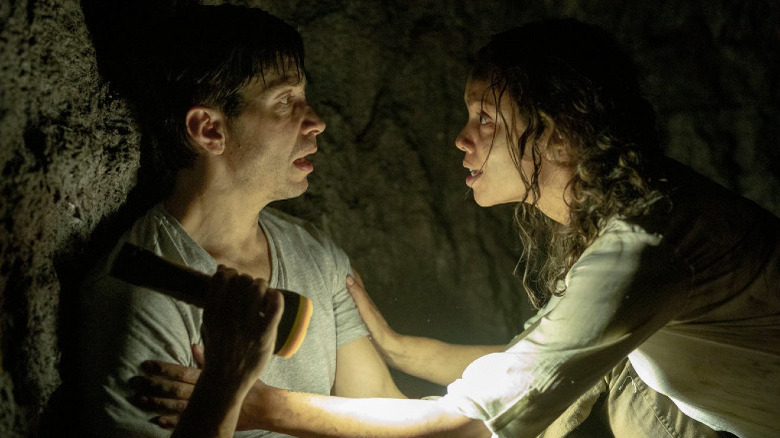 20th Century Studios
It was actually New Regency that put "Barbarian" on Disney's radar. The company had a long-standing deal with 20th Century Fox, one dating back 20 years prior to Disney acquiring Fox's movies and TV shows in 2019. As such, it carried that agreement over to the Mouse House, giving it "rights-of-first-refusal" on "Barbarian" (to quote Vulture).
Naturally, Disney was wary of picking up a film where (again, keeping things spoiler-free for those who have yet to see "Barbarian") things get pretty dang twisted, despite having already released equally R-rated movies through 20th Century Studios by that point. However, once the elated test screening results came in, Disney quickly changed its tune and set to work generating buzz for "Barbarian," starting with its premiere at San Diego Comic-Con.
Speaking to Vulture, producer Raphael Margules credited Disney's marketers for recognizing secrecy was the key to getting people interested in seeing the film:
"Credit to Disney, because they really had a lot to do with this movie's success, and they completely understood from the beginning how to market this thing. They talked about how they want this movie to feel like a 'discovery.' They implanted that sense of creating something in the audience."
Obviously, there's a greater risk of a secrecy-driven promotional campaign backfiring if the actual movie doesn't deliver, and its C+ CinemaScore suggests "Barbarian" did, in fact, fail to impress certain members of the public come opening night. That aside, though, Disney's marketers were right on the money. "Barbarian" has proven quite resilient in theaters, emerging as one of the few bright spots in a dire month at the box office. No doubt, it helps its recent marketing has also (wryly) continued to play things close to the chest.
"Barbarian" is now playing in theaters.