Larry David's Mork & Mindy Audition Would Have Fit Right In On Curb Your Enthusiasm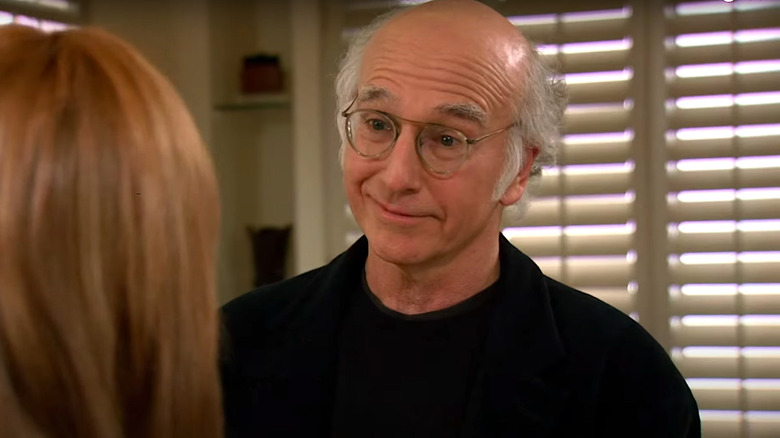 HBO
When we think of "Mork and Mindy," we think of Robin Williams. The young comedian played Mork the alien in the 1978 sitcom who ends up living with a human named Mindy (Pam Dawber). Williams shines as Mork, giving the audience a patented Robin Williams experience: He delivers his lines with an energetic enthusiasm that at times seems almost superhuman, and his physical comedy is wickedly funny to watch. The role would eventually lead Williams down the path towards becoming one of Hollywood's most beloved actors, but he is not the only famous comedian to have ties to this quirky show. 
Larry David of "Seinfeld" and "Curb Your Enthusiasm" fame also had a shot at being cast alongside Williams and Dawber. However, when it came time to audition, David approached the situation in a way only David could, and the results were pretty, pretty, pretty, pretty ... pretty awkward.
'He penciled up the scene'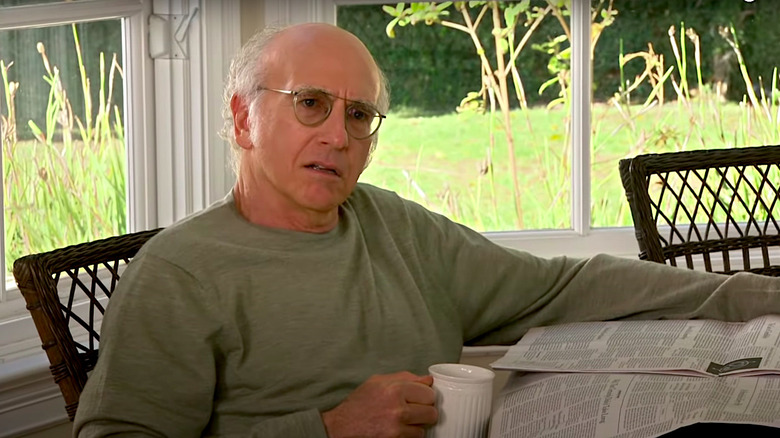 HBO
In Gary Marshall's book, "My Happy Days in Hollywood: A Memoir," Marshall recounts his time working on "Mork and Mindy." As one of the show's creators, he was involved in all aspects of the series, including auditioning actors for minor roles. Famed talk show host David Letterman ended up getting a small role, but it turns out Larry David also auditioned for that same part.
The role is that of "Ellsworth," a motivational speaker with whom Mork goes toe to toe with during one of the speaker's sessions. David was brought in to audition for the role by Marshall's sister Ronny, however, it seems that the eventual "Seinfeld" co-creator didn't fully understand what was being asked of him. Marshall sets the scene in his book: 
"When Larry came in for the audition, he penciled up the scene he was supposed to act in. Ronny asked him what he was doing, and he said punching up the script. He thought he was auditioning as a writer."
In true "Curb Your Enthusiasm" fashion, David completely misread the situation, thinking he was being recruited to write the show instead of act in it. Marshall doesn't go on to explain what happened after it became clear that everyone in the room was most definitely not on the same page, but we can only imagine that this uncomfortable misunderstanding went on to inform the often cringe-worthy neuroses that would permeate both of David's successful shows. "He didn't think he was an actor at all," writes Marshall. "Years later, when he developed his series "Curb Your Enthusiasm," he would think differently."