Black Panther Director Ryan Coogler Wanted To Quit Filmmaking After Chadwick Boseman's Death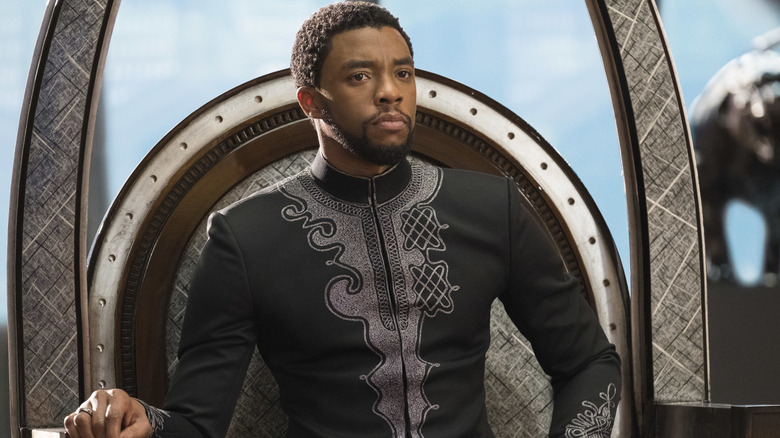 Marvel Studios
We are just a handful of weeks away from the release of "Black Panther: Wakanda Forever," easily one of the most highly anticipated movies of the year. But the movie will have a great burden to bear, as Chadwick Boseman is no longer with us and cannot reprise his role as T'Challa in the upcoming film. While Marvel Studios did find a path forward without Boseman, director Ryan Coogler considered walking away from the movie business altogether in the aftermath of his passing.
In a recent profile on the upcoming MCU sequel for Entertainment Weekly, Coogler explained that the passing of Boseman, who was not only a close collaborator but a great friend, hit him very hard. "I was at a point when I was like, 'I'm walking away from this business,'" Coogler said. "I didn't know if I could make another movie period, [let alone] another Black Panther movie, because it hurt a lot. I was like, 'Man, how could I open myself up to feeling like this again?'"
"Black Panther" was a cultural phenomenon, becoming one of the highest-grossing movies of all time and even earning a Best Picture nomination at the Oscars. The movie business dictates that a sequel must happen in such a case. But without Boseman? It's an entirely different story. The fact that Coogler was ready to straight up walk away from filmmaking speaks volumes about Boseman and what he meant to those around him.
Deciding to keep going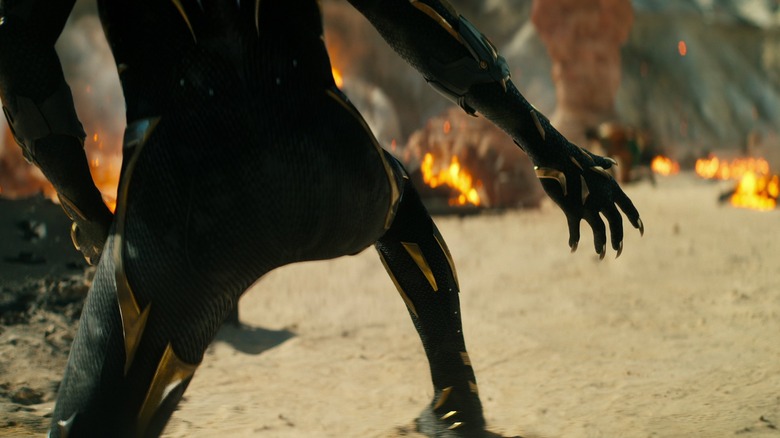 Marvel Studios
So, what made Coogler decide to press on with his career in Hollywood? And, moreover, how did he come to the decision that a "Black Panther" sequel could actually happen? The filmmaker was inspired by looking back at old footage of Boseman and even interviews. "I was poring over a lot of our conversations that we had, towards what I realized was the end of his life," Coogler said. "I decided that it made more sense to keep going."
The question of how to keep going was an important one. Ultimately, Coogler and Marvel Studios head Kevin Feige opted not to recast the role of T'Challa. Rather, someone else will be taking up the mantle in the film. Even the new trailer doesn't give away who it will be, but Shuri, the sister of T'Challa, played by Letitia Wright, seems like a safe bet.
Whoever is in that suit, they are going to have their hands full as Namor (Tenoch Huerta) is set to make his debut in the film — and he's coming for the nation of Wakanda. The cast also includes Angela Bassett, Winston Duke, Danai Gurira, Florence Kasumba, Lupita Nyong'o, Martin Freeman, Dominique Thorne, Michaela Coel, Mabel Cadena, and Alex Livanalli.
"Black Panther: Wakanda Forever" hits theaters on November 11, 2022.