Toughing Up To Play Peaky Blinders' Tommy Shelby Didn't Come Naturally To Cillian Murphy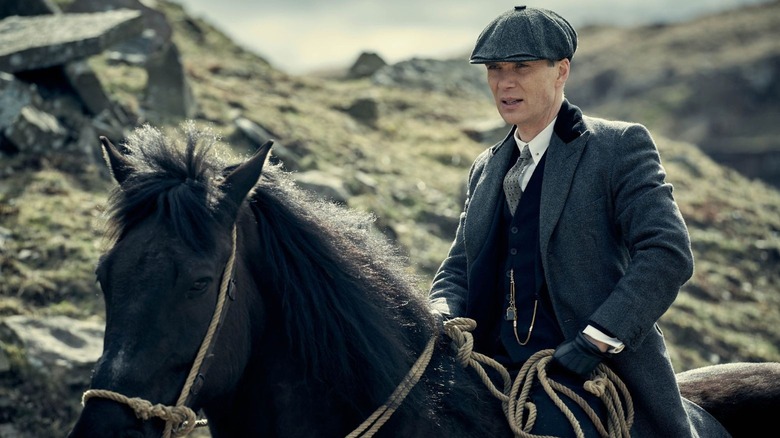 Netflix
In "Peaky Blinders," Cillian Murphy portrayed Tommy Shelby for six consecutive seasons, returning to the character during different stages in his life, and exploring everything there was to the beloved patriarch of the gangster family. Murphy practiced speaking in a gruff Birmingham accent and had to keep up with a strict fitness regime to represent and assume Tommy Shelby's naturally fear-inducing stature and stance. The man is terrifying when he speaks to his enemies, but he has an aura of danger and unpredictability that's reinforced by the days and months that Murphy spent in the gym.
Though Murphy has played villains before in movies like "Batman Begins" and "Red Eye," the fitness regime required to make Tommy physically imposing was a challenge. And while it's common for actors to change their bodies in the short term for movie roles, Murphy had to commit to working hard so he could look like his character throughout all six seasons of "Peaky Blinders."
'I'm not a tough guy at all'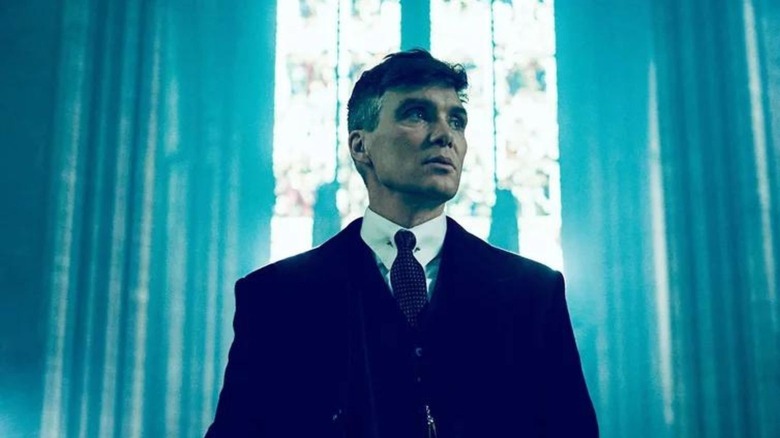 Netflix
During an interview with the BBC, Murphy discussed the differences in his experience working on movies and television. The Irish actor stated that the difference was usually "minimal," and films required him to "move faster and work faster," but he enjoyed the process anyway.
Murphy said his "Peaky Blinders" character was the most challenging role he had tackled in his career. He needed to look tough as Tommy Shelby, which required much more work than Murphy had ever put in and was prepared for.
"I'm not a tough guy at all so it was by far the toughest character I have ever portrayed, and him being so physical and the amount of respect and fear that this family has in this town means that we all had to look tough. You've got to commit to the material and commit to the character and his choices."
Murphy needed horse riding lessons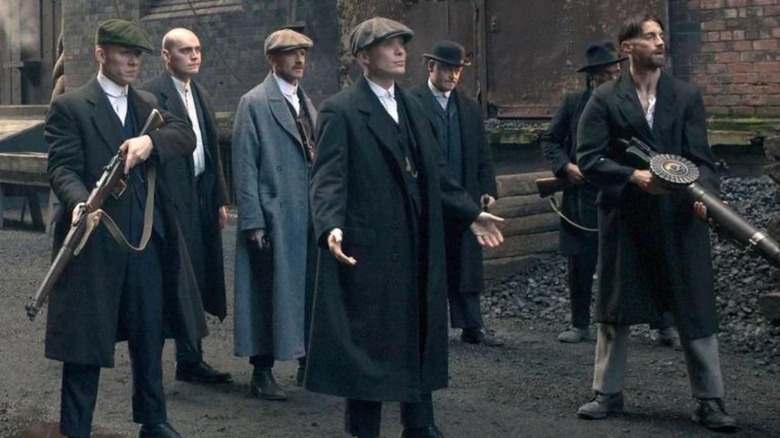 Netflix
The Shelby family leader is often seen engaging in street fighting and horse riding, which meant Murphy also needed to look competent riding a horse, and had to take extensive lessons to get comfortable in the saddle.
"We did a lot of fighting, stunts, and so I've been to the gym more than I ever been in my whole life! Also learning to handle horses, as I've never really done that before, so I had go and spend weeks learning how to ride and how to look reasonably competent on a horse."
"Peaky Blinders" has already aired its sixth and final season, which wrapped up Tommy Shelby's story — but there's more to come. Series creator Steven Knight is currently working on a spin-off film set in the same universe; in August he said that writing was nearly complete, and that he hoped to begin filming within 18 months. Whether the film will bring back the beloved characters from the BBC series is currently unconfirmed, but if you spot Cillian Murphy pumping iron at the gym, it could mean that we're about to see Tommy Shelby ride again.