Mad Men Asked For Some Creative Input From Indie Music Mainstay Beck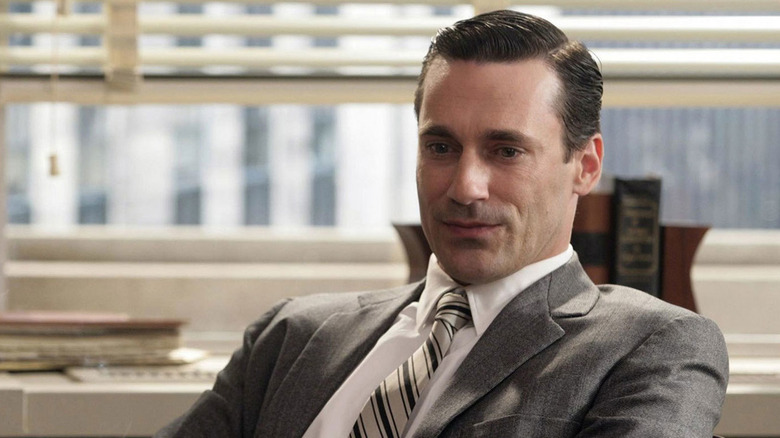 Lionsgate Television
In another universe, the memorable theme of "Mad Men" was an indie rock ballad. The suspenseful string composition by DJ RJD2 was actually not the series creator's first choice for the show's intro. In fact, the acclaimed musician Beck revealed that he was approached first to make the show's theme song. He turned the opportunity down — and he's regretted it ever since.
Beck first established himself as an indie rock musician in the 1990s. His hit song "Loser" propelled him to mainstream success. He went on to write and perform songs for a number of films, from dramas like "Eternal Sunshine of a Spotless Mind" to comedies like "Nacho Libre." His songs also appeared in several unforgettable sitcoms of the early 2000s, including "The O.C." and "Friday Night Lights."
By the time he was approached to write the "Mad Men" theme prior to the show's release in 2007, Beck was well-accustomed to writing songs explicitly for television. He was known for his ability to capture the essence of a show or film and accentuate it in his songs.
The musician's intuition had served him well, but not always well enough to sniff out a hit. "My instinct has definitely gone awry; I could give you many examples," he confessed to Billboard. His biggest regret was turning down a request to write the "Mad Men" theme. "It's about ad executives in the '60s? They're going to make a show about that? Really? Um, I don't think so," he recalls telling executives. "Yeah, just like the best show ever made!"
Beck turned Mad Men down and has regretted it ever since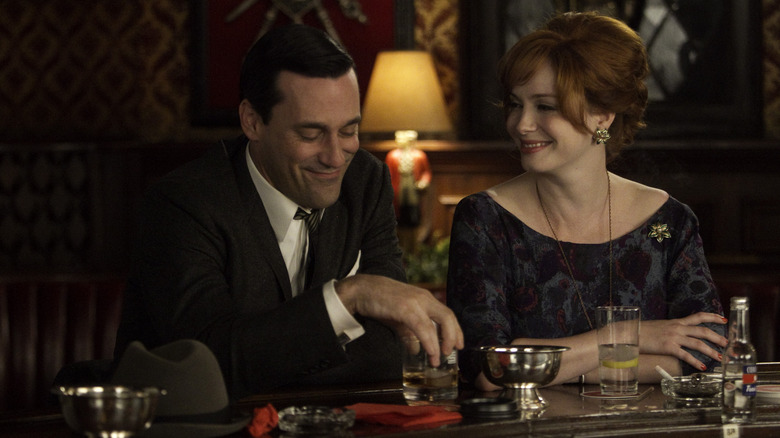 Lionsgate Television
After Beck's rejection, "Mad Men" series creator Matthew Weiner went in search of a new song to define the series. He eventually found the track "A Beautiful Mine" by RJD2 while listening to NPR, he told TV.com (via Mic). "It had everything to it: Big old movie quality to it, and updated beat to it, it had drama. I just loved it," Weiner explained. RJD2 wasn't exactly a household name at the time, but he was a major producer in underground hip-hop, having worked with legends like Aesop Rock and MF Doom (under his alias Viktor Vaughn).
Weiner admired RJD2's song because it "had this sort of falling sound to it," as he described it to Business Insider. This inspired Weiner to transform the show's intro. The creator had very different ideas for the opening credits in his earlier drafts of the series, which he revealed to USA Today. These alternate versions included a simple montage of '50s-style advertisements and a white-washed vision of traditional suburban life.
As for Beck, he is still kicking himself for not considering the show more seriously. He blames his own fear of taking risks for this major blunder. "I wish I had more confidence," he admitted to Billboard. "I think that's probably my Achilles' heel." This fear kept him from attaching his name to one of the most successful shows of all time.
In its seven seasons on the air, "Mad Men" won more Emmys than Beck could count on his fingers. RJD2's theme song fits the show perfectly — a bygone era of cultural prosperity seen through a contemporary lens of cultural decline. A Beck song feels totally out of place in retrospect, but who knows what tone it might have set for the series?