Descendant Trailer: A Netflix Documentary About The Community Formed By People On The Last Slave Ship To America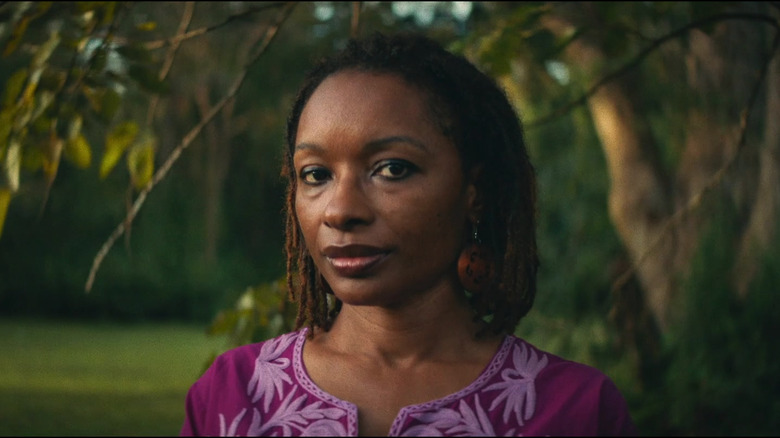 Netflix
Slavery in the U.S. obviously didn't end with the Act Prohibiting Importation of Slaves in 1807. The transatlantic slave trade carried on illegally for decades afterward, with the last known slave ship, The Clotilda, arriving in Mobile Bay, Alabama, in late 1859, just a year and a half or so before the outbreak of the Civil War. The search for that ship — which was finally discovered 160 years later in 2019 — and the current plight of the community that sprung up nearby from formerly enslaved people are the subject of "Descendant," a new Netflix documentary coming in October.
"Descendant" was a special jury prize winner at the 2022 Sundance Film Festival, and it hails from filmmaker Margaret Brown, whose previous documentary, "The Order of Myths," was also a Sundance selection about America's oldest Mardi Gras celebrations in Mobile. "The Order of Myths" also dealt with some of the history of Africatown, the name of the community formed by some of the kidnapped Africans brought over on The Clotilda. Both Africatown and the site where The Clotilda was scuttled to cover up evidence are now listed in the National Register of Historic Places.
"Descendant" is co-distributed by Higher Ground — the film production company founded by former President Barack Obama and First Lady Michelle Obama — as part of their overall multi-year deal with the streamer. Check out the trailer for it below.
Watch the Descendant trailer
One of the interviewees in "Descendant" observes that the film's subject has "never been in history books," and unfortunately, this isn't the first time we've heard of an important piece of American history being buried as such. In recent years, everything from HBO's "Watchmen" to Amir "Questlove" Thompson's Oscar-winning documentary, "Summer of Soul" have brought attention to stories that almost passed out of knowledge. Another one of the interviewees in "Descendant" says, "I don't want the momentum of the story" to just be focused on the ship, and as the trailer goes on, we see how the historic site of Africatown is now surrounded by "heavy industry" and threatened by factory chemicals.
Here's the official synopsis of "Descendant" from the Netflix media site:
Documentary filmmaker Margaret Brown ("The Order of Myths", "The Great Invisible") returns to her hometown of Mobile, Alabama to document the search for and historic discovery of The Clotilda, the last known ship to arrive in the United States, illegally carrying enslaved Africans. After a century of secrecy and speculation, the 2019 discovery of the ship turns attention toward the descendant community of Africatown and presents a moving portrait of a community actively grappling with and fighting to preserve their heritage while examining what justice looks like today.
"Descendant" hits Netflix on October 21. The movie will also be in select U.S. theaters on the same day.