Marvel's Armor Wars TV Show Will Now Be A Movie Starring Don Cheadle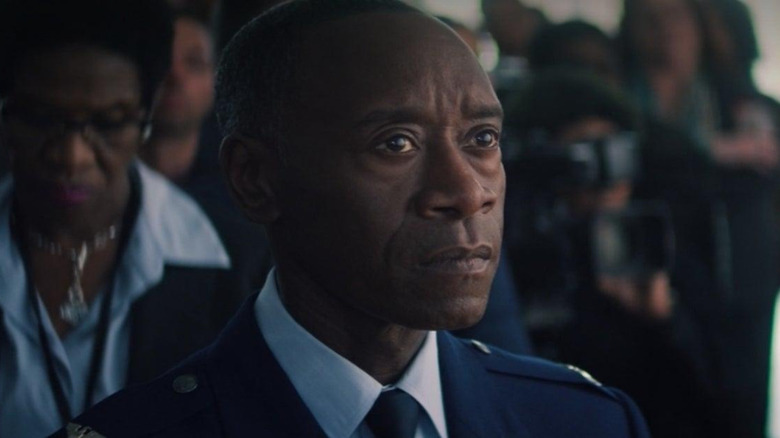 Marvel Studios
So, bad news. It looks like we will no longer be getting an "Armor Wars" series on Disney+. Not to fear, though, because it will now be developed into a feature-length film. The Hollywood Reporter revealed that plans for the series have been reworked, with its head writer Yassir Lester remaining as the film's screenwriter.
According to sources familiar with the project, executives at Marvel Studios wanted to ensure that the story was being told the right way, and that eventually, the best way seemed to be as a movie. This doesn't sound like a bad idea, especially since it will give star Don Cheadle his very first headlining film in the Marvel Cinematic Universe. It's really about time, considering how integral his character of James "Rhodey" Rhodes is to the franchise.
Unfortunately, this apparently comes as news to many other key members of the project. The Hollywood Reporter notes that allegedly, those who were anticipating the beginning of filming of 2023 were just notified of the change. Still, with Lester remaining on board, it looks like Marvel wants the transition from series to film to be a smooth one.
You might have to wait a while longer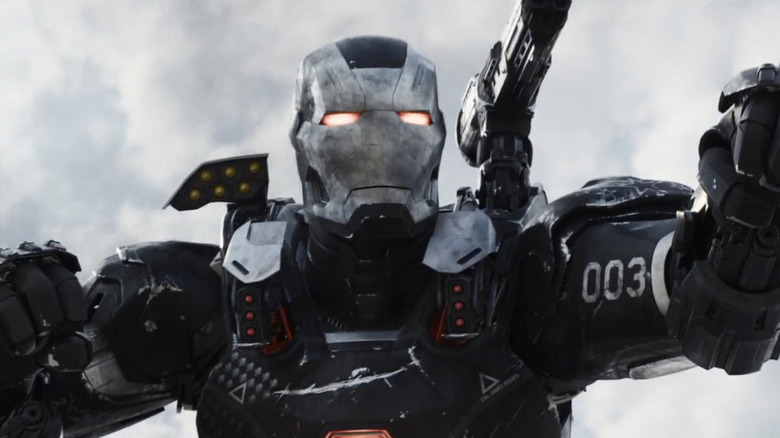 Marvel Studios
Despite their commitment to ensuring this process goes as smoothly as possible, it's very likely that "Armor Wars" will be further delayed on both the filming and release schedules. There is still a chance that it will begin filming in 2023, but it will likely be later in the year.
This could also end up being a good thing from a narrative perspective. Earlier this month at the D23 Expo, it was revealed that the events of the upcoming miniseries "Secret Invasion" will lead directly into "Armor Wars." This delay could result in more time for "Secret Invasion" to be treated as its own thing, rather than just existing as an extension of the storyline. That is an issue that arguably many post-"Endgame" projects suffer from, so here's to hoping it all works out in the end. It is also worth noting that a War Machine film was written by Joe Robert Cole, but was eventually scrapped. Perhaps some elements of that script will find their way into this revamped project.
While it isn't clear when "Armor Wars" will begin filming, we do know that "Secret Invasion" will premiere on Disney+ sometime in early 2023.