Here's When You Can Watch All The James Bond Movies On Prime Video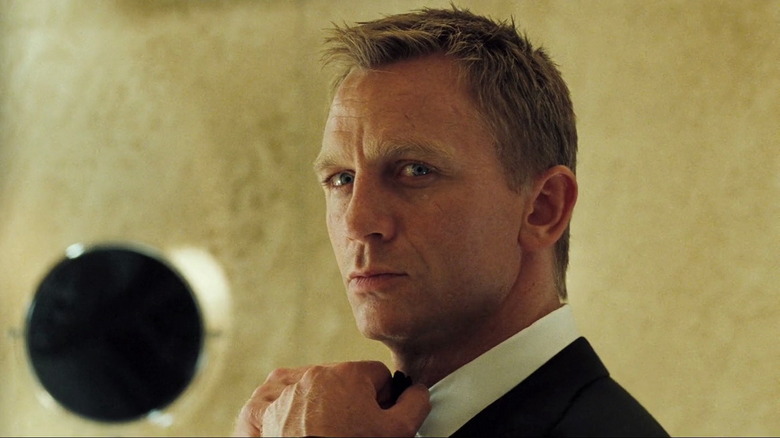 Eon Productions
Back in March, Amazon officially acquired MGM. The company whose logo bears Leo the lion was once a Hollywood powerhouse, a premiere studio of the Golden Age, but has now become something of a smaller production company that has, as of late, chosen to put their name behind some really wonderful, auteur-driven work like "Licorice Pizza," "Cyrano," and "Three Thousand Years of Longing." Of course, when Amazon chose to spend $8.5 billion on the company, they weren't doing it because of their commitment to MGM's motto "Ars Gratia Artis (Art for Art's Sake)." No, that money goes to MGM's dizzying back catalogue of films, and most importantly, this means they now have the deal with Eon Productions for the James Bond franchise.
For Bond fans who have not gone in and bought a bunch of Blu-rays or DVDs of the series, they have been patiently awaiting the day that the 25 pictures in the series (so far) would be available on Prime Video, as now they are Amazon's property. As of this writing, only three Bond movies are currently available to stream on the service, "GoldenEye," "Skyfall," and "No Time to Die." Well, they do not have to wait that much longer, as they are going to arrive on Prime Video (again) in just a few more days.
Bond hits Prime Video this October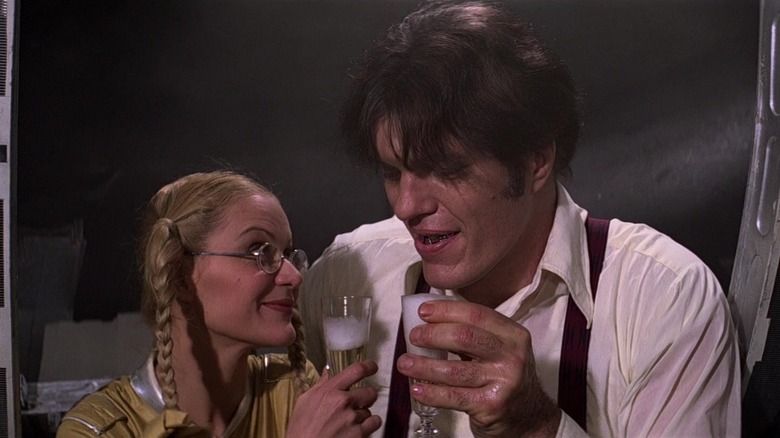 Eon Productions
According to Variety, all 25 of the Eon Productions made James Bond films will drop on Prime Video on October 5, 2022. This reaches all the way back to 1962's "Dr. No" up to Daniel Craig's final outing as 007 with "No Time to Die." Keep in mind, these are the "canonical" Eon Bond films. If you were hoping this would include the 1967 "Casino Royale," 1983's "Never Say Never Again," or the 1954 TV adaptation of "Casino Royale" with the American James Bond played by Barry Nelson, you are out of luck there. But I imagine these are not the super spy movies anyone is really clamoring to get their eyes on.
Along with the 25 Bond movies, Prime Video will also be debuting "The Sound of 007," a documentary focusing on all of the iconic music from the 60-year series, and "The Sound of 007: Live from the Royal Albert Hall," a recording of a charity concert showcasing that music. That is a lot of James Bond goodness for folks, whether you want to bask in Daniel Craig's otherworldly blue eyes, reevaluate Timothy Dalton's short-lived tenure as the character, or be utterly befuddled as to why they decided to bring back the wacky, racist sheriff J.W. Pepper (Clifton James) back for a second movie.
All things Bond will be ready for your viewing pleasure on Prime Video on October 5, 2022.