Billy Knight: Everything We Know So Far About Al Pacino's New Movie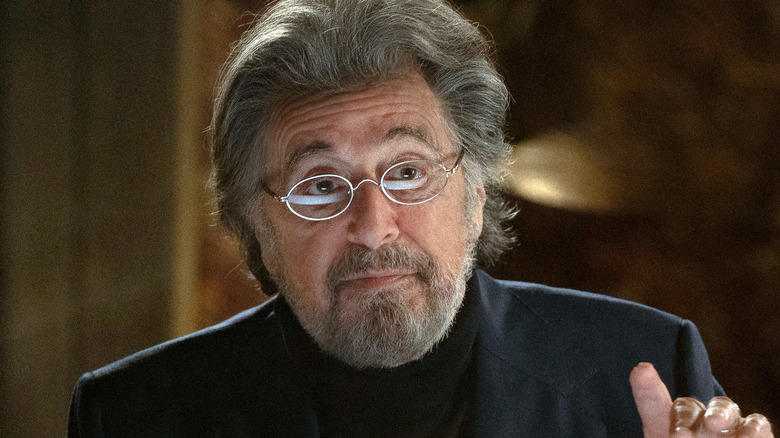 Prime Video
Considered one of the most influential actors of the 20th century, even hearing the name "Al Pacino" triggers the response of "Oh, this is gonna be good." One of the few performers to have achieved the Triple Crown of Acting (winning an Academy Award, Emmy Award, and Tony Award in the acting categories), Pacino's next project brings him into a territory he doesn't often explore: the world of indie dramas. 
Pacino is set to star in the upcoming "Billy Knight," the feature directorial debut of writer/director Alec Griffen Roth. Roth is the son of legendary screenwriter and producer Eric Roth ("Forrest Gump," "Dune," "The Curious Case of Benjamin Button"), so it'll be fascinating to see whether or not the apple falls far from the tree on this one. 
Here's what we know about "Billy Knight" so far.
What is Billy Knight about?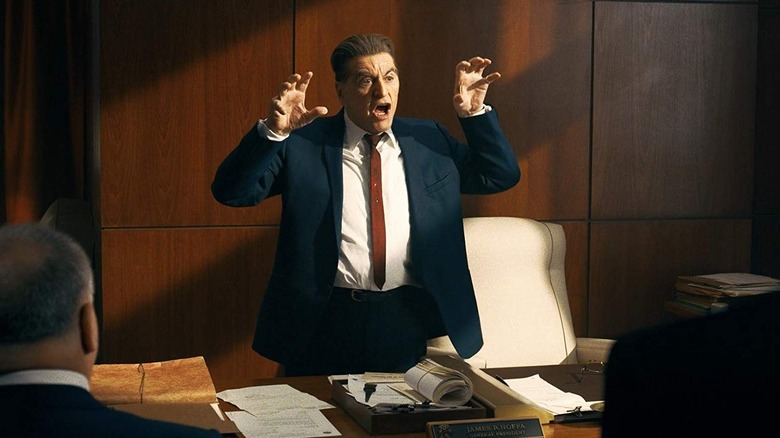 Netflix
Per The Hollywood Reporter, "Billy Knight" is about a pair of grad school students named Alex and Emily, who are working their way toward becoming filmmakers. Alex is struggling to process the recent loss of his father, a failed screenwriter, who left him a box of unfinished scripts and a handkerchief with "Billy Knight" embroidered on the fabric. Fascinated to learn to the truth of who the handkerchief belongs to, Alex takes off on a whirlwind Hollywood adventure to find the mysterious Mr. Knight, trying to find the balance between the magic of the movies and the reality of the world around him.
"'Billy Knight' is a love letter to cinema, a fantasy steeped in the history of this great art form," Roth told THR. "It's also the tale of two struggling artists, an introspective struggle of a young man trying to find his voice, and discovering what's important in life."
The cast and crew of Billy Knight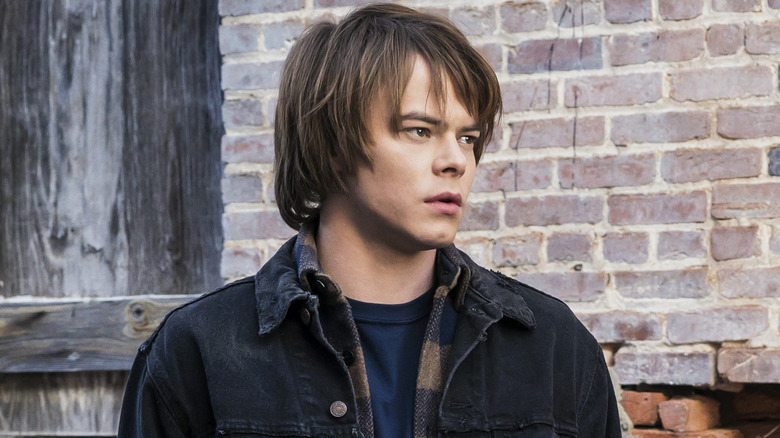 Netflix
Pacino has been set to topline the film, with "Stranger Things" star Charlie Heaton playing Alex, and Diana Silvers ("Booksmart," "Space Force") as Emily. The film is set to begin filming later this week in Los Angeles. Roth acknowledged what an impressive cast he's managed for his first feature, saying, "Having the incomparable Al Pacino and the incredible talents Charlie Heaton and Diana Silvers in the film is a dream come true."
While not yet announced, Mindy Cohn ("The Facts of Life," "Scooby-Doo" franchise) took to Instagram to showcase her chair alongside Heaton, indicating that she will also be acting in the film. Autumn Bailey-Ford and Cameron Burnett of Prominent Productions are producing alongside Sevier Crespo and Amanda Kiely. Sarah Sarandos, Josh Clayton, Kirk Martin, and Our World Films' Peter Bortel are serving as executive producers.
We will provide more updates on "Billy Knight" as they become available.