Cooler: Everything We Know So Far About The Dave Bautista Action Thriller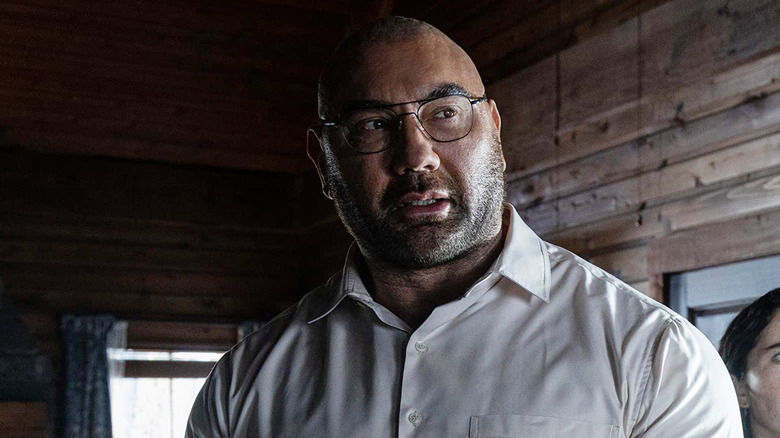 Universal Pictures
I sincerely admire Dave Bautista's dedication to being a legit character actor. It would've been hard to blame him, had the former WWE star elected to turn himself into a "brand" (à la Dwayne Johnson or Ryan Reynolds) after breaking out with "Guardians of the Galaxy," given his dire financial situation heading into that film. Instead, he's taken it upon himself to actively seek out a wide range of exciting projects to work on.
Denis Villeneuve, Rian Johnson, M. Night Shyamalan — Bautista has singled out some of the most captivating storytellers in the biz to collaborate with of late, in between reprising Drax the Destroyer and popping up in shows like "See." His next project, "Cooler," is no exception. The original action thriller reunites Bautista with writer/director Drew Pearce for the second time after 2018's "Hotel Artemis," a futuristic neo-noir flick that, while a bit of a mess, is also the kind of rule-breaking genre movie you like to see from a first-time helmer.
What is Cooler about?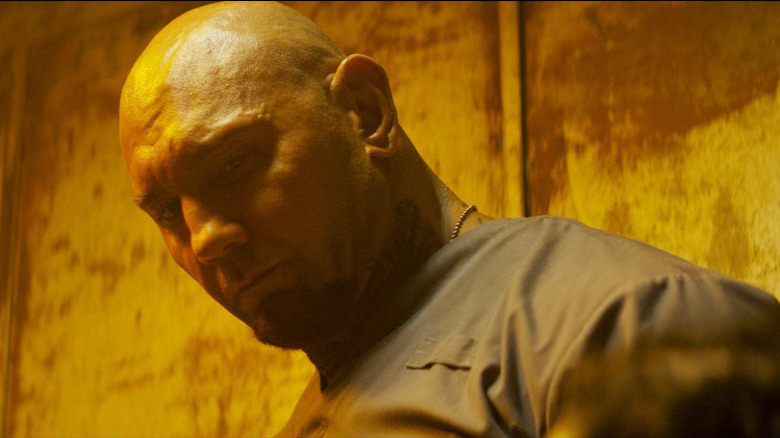 Global Road Entertainment
According to its synopsis (via Deadline), "Cooler" centers on Ray Sagona (Bautista), a South Beach bouncer who's on the verge of rekindling ties with his estranged family. But suddenly he's blackmailed into retrieving a stolen drug-filled safe at the club where he works before the Miami police arrive to pick it up. Pearce describes the film as "the kind of long-dark-night-of-the-soul thriller that I've always loved," calling Bautista "one of the most soulful and talented collaborators I've been lucky enough to work with."
The "one long, deadly night" premise for "Cooler" recalls that of "Hotel Artemis," itself a mostly single-setting thriller about a hospital that, in a near-future version of Los Angeles, caters exclusively to killers-for-hire, bank robbers, and other sordid, law-breaking types. "Hotel Artemis" is also a proper showcase for Jodie Foster as "The Nurse" who runs said hospital, so hopefully Pearce has cooked up an equally meaty role for Bautista to sink his teeth into here.
Who is working on Cooler?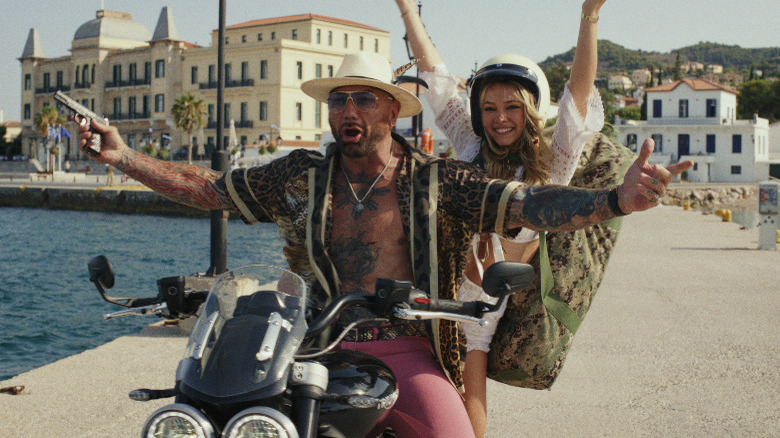 Netflix
Bautista will produce "Cooler" on top of starring, with FilmNation Entertainment having picked up Pearce's pitch for its newly-formed label Infred (which will finance the movie and handle its global sales). The plan is to begin production by summer 2023, so it may be a while before we get some additional casting details for this one.
Pearce, to reiterate, is both writing and directing "Cooler," making this only the second time he's called the shots on a feature-length movie. He also co-wrote "Iron Man 3" and "Mission: Impossible – Rogue Nation," and directed Marvel's One-Shot short film "All Hail the King" in 2013. His other writing credits include "Fast & Furious Presents: Hobbs & Shaw," with Jason Statham heralding Pearce as the "unsung hero" who injected some actual personality into that "Fast & Furious" spinoff.
All in all, "Cooler" sounds interesting enough, given the involved talent. As for Bautista, he will soon return in "Glass Onion: A Knives Out Story," which opens in theaters in November 2022 before streaming on Netflix the following month starting on December 23.