Why Shane Black And Drew Pearce Were Hesitant To Work With Each Other On Iron Man 3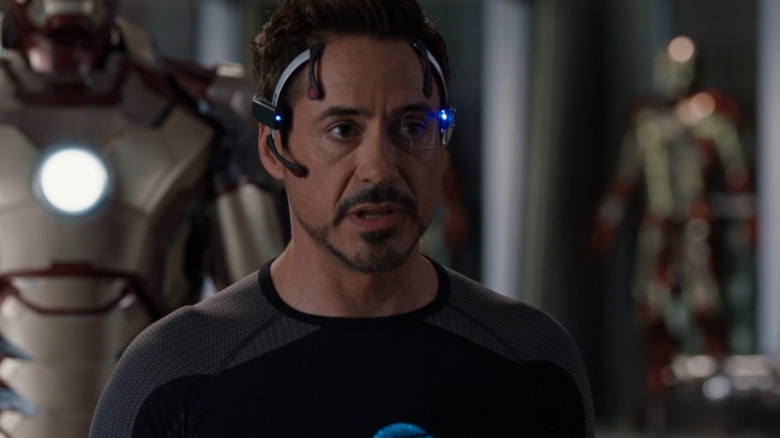 Marvel Studios
Most movies in the Marvel Cinematic Universe have had more than one credited screenwriter. There are exceptions to this, such as "Doctor Strange in the Multiverse of Madness," which has a script written by "Loki" showrunner Michael Waldron. However, of the 27 MCU films before that, only five were credited to a single screenwriter. The rest had two, three, even as many as six screenwriters, in the case of "Spider-Man: Homecoming."
Looking back to Phase One of the MCU, the very first film, "Iron Man," had a script by the writing teams of Mark Fergus and Hawk Ostby, and Art Marcum and Matt Holloway. "Iron Man 2" had a script penned by Justin Theroux, the star of "The Leftovers" and "The Mosquito Coast." But when Shane Black boarded "Iron Man 3," he was coming from something of a rock star screenwriting background.
Black's early scripts, such as "Lethal Weapon" and "The Last Boy Scout," cultivated a signature style with self-aware scene descriptions acknowledging the "highly paid reader or development person," for example. He had already worked with "Iron Man" star Robert Downey Jr. when he made his directorial debut in 2005 with "Kiss Kiss Bang Bang" (which he wrote, and which Downey Jr. considers his best role), so he wasn't necessarily expecting to share credit with anyone when he wrote "Iron Man 3."
The only problem? Marvel had already hired another screenwriter, Drew Pearce, for "Iron Man 3." In an interview with DIY, Pearce remembered:
"I got brought on to the movie ever so slightly before Shane. Shane came on, and was like, 'But I'm a writer!' ... There was some circling in the beginning. I like to refer to it as being in a Shane Black movie — I was the company cadet the grizzled vet was forced to work with."
'I then turned to Kevin [Feige] and said, I don't think so.'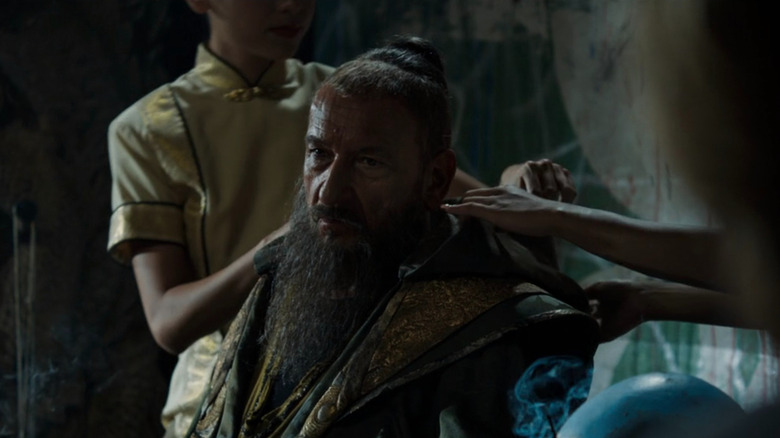 Marvel Studios
Drew Pearce had already written one script for Marvel, a film version of the "Runaways" comic, but the project was canceled and would only see the light of day later as a Hulu series with different writers. "Iron Man 3" wound up being Pearce's first produced screenplay, which framed him as the new kid on the block opposite Black, the seasoned pro, when they were meeting with Marvel Studios boss Kevin Feige. It put them in a position not unlike Black's own buddy-cop characters in "Lethal Weapon." Black told DIY:
"I was the older guy, ha ha ... So we shook hands, and said 'Drew, it was so nice to meet you.' I then turned to Kevin [Feige] and said, 'I don't think so.' He said, 'You're going to have to write a draft with him, because we hired him.' 'So unhire him! I have partners I work with, I'll pay them myself.' Finally, I had some meetings, and in five days hanging [at] my house or at Marvel, bulls******* across my couch. Instantly, I said 'What would you do here?' I completely acquiesced to his commitment to, and passion for, this project. He knew all things comic book and had a literary sense of good writing."
Marvel Comics is nicknamed the House of Ideas, and when adapting its characters to the big screen, Marvel Studios clearly prefers to have more than one person's set of ideas go into writing. While this could easily lead to a too-many-cooks-in-the-kitchen scenario (and Marvel did notoriously have a Creative Committee overseeing its films at the time), "Iron Man 3" proved to be a case where Pearce's comic book knowledge nicely complemented Black's experience behind the camera. Although some were critical of the film's treatment of Rebecca Hall's character and its depiction of the Mandarin (Ben Kingsley), the film was praised as a return to form for the series after "Iron Man 2," and it showed it's not always a bad thing when you pair two screenwriters from different backgrounds.