10 Movies To Watch If You Loved Netflix's Blonde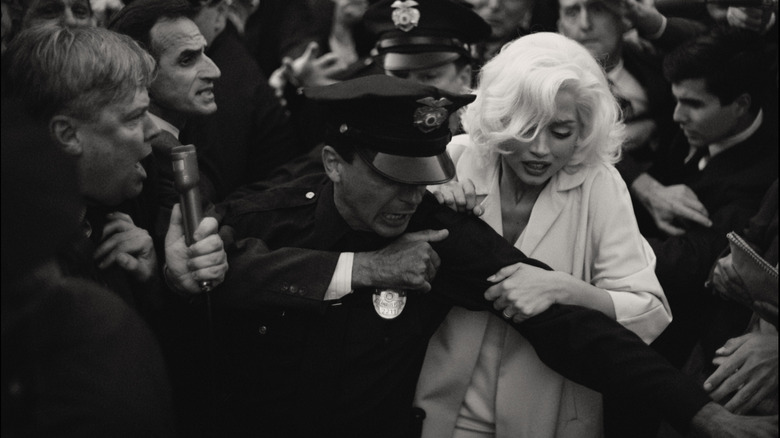 Netflix
If you strapped in for the 166-minute runtime of Andrew Dominik's "Blonde," a fictional interpretation of Marilyn Monroe based on the novel by Joyce Carol Oates, odds are you don't want to stop thinking about it. Netflix's ambitious swing of a project, their first to earn an NC-17 rating, is meant to inspire passionate responses and generate vigorous debate. After all, a figure like Marilyn Monroe is big enough to warrant several interpretations.
"Blonde" is a relentlessly stylized look at the life and loss of Marilyn Monroe (Ana de Armas), immersing viewers in the world that consumed her. Although the film feels like a brutal assault on the senses at times, the provocative approach pulls out all the stops to provide a visceral examination of how fame buoyed and sunk Monroe. "Blonde" is meant to unsettle and enrage as it deputizes viewers to provide the care and protection for its central figure's legacy that was often missing in her life.
There are numerous paths one can take to enhance the viewing experience of "Blonde." From more Ana de Armas and Marilyn Monroe movies to the other eclectic films of Andrew Dominik and some oblique portrayals of Hollywood artifice, this list can take you down as many different directions as "Blonde" travels. Here are 10 relevant cinematic ideas to get you started.
1. I'm Not There (2007)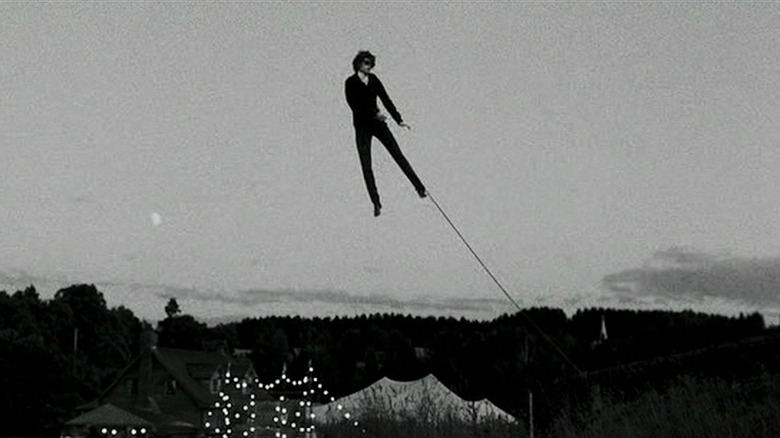 The Weinstein Company
Some icons loom so heavily in the cultural memory that a straightforward and linear biopic cannot contain their multitudes. Bob Dylan, like Marilyn Monroe, was one such figure. Rather than tie up Dylan's life in a neat bow, co-writer and director Todd Haynes embraces his subject's contradictions in 2007's "I'm Not There." The film presents six different versions of Dylan's persona — with each version played by a separate performer. In a delightful act of subversion, the one that most resembles the wiry crooner is Cate Blanchett's iteration, whose presence on-screen exists outside the gender binary.
"I'm Not There" seeks to understand the musician by harmonizing the various aspects of his legacy. We see him as a young aspiring folk singer idolizing Woody Guthrie (Marcus Carl Franklin), then as a born-again Christian (Christian Bale), to an actor playing the artist in the 1970s (Heath Ledger) and a Western outlaw (Richard Gere). Haynes switches between different Dylans, yet the film never feels discombobulated. Haynes clues the audience to how each figure represents a fraction of himself in each scene. This protean tribute to a musician was constantly in a state of reinvention. Haynes pays tribute to Dylan by creating a work of art worthy of his subject's chimerical artistry. It all culminates in a paradoxical place of enlightenment, concluding that we understand Dylan most when we accept it is impossible to truly know him.
2. Kate Plays Christine (2016)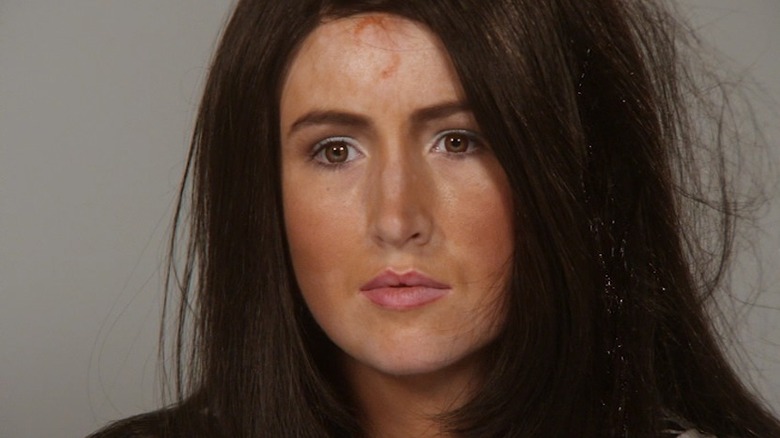 For any performer tasked with portraying a real-life person, the challenge to channel their essence and burrow inside their thoughts is a lofty enterprise. But what happens when that's impossible because the subject is seemingly impenetrable and didn't leave an extensive record of their feelings?
Such is the challenge posed to actress Kate Lyn Sheil in the documentary "Kate Plays Christine." Robert Green's film is a meta-movie about the making of a biographical portrait. In truth, it's a cinematic experiment, analyzing the nature of preparation and process to understand a person. The would-be subject of the movie within the movie is Florida news anchor Christine Chubbuck, who died by suicide on air in the 1970s. She's an object of cult fascination precisely because her motives for committing the public act remain unclear.
Unlike Ana de Armas in "Blonde," who worked toward the predetermined conclusion of the script, there were no such guardrails in place for Kate Lyn Sheil. Watching her push against the limitations of the film's construction is riveting because the entire project feels combustible. The interplay between fiction and reality that often goes ignored in biopics takes center stage in "Kate Plays Christine," as she confronts the implicit assumption that actors will locate truth through their interpretations. It's a masterclass of performance that also functions as a graduate-level seminar on the very nature of filmmaking.
If you or anyone you know is having suicidal thoughts, please call the National Suicide Prevention Lifeline by dialing 988 or by calling 1-800-273-TALK (8255)​.
3. The Assassination of Jesse James by the Coward Robert Ford (2007)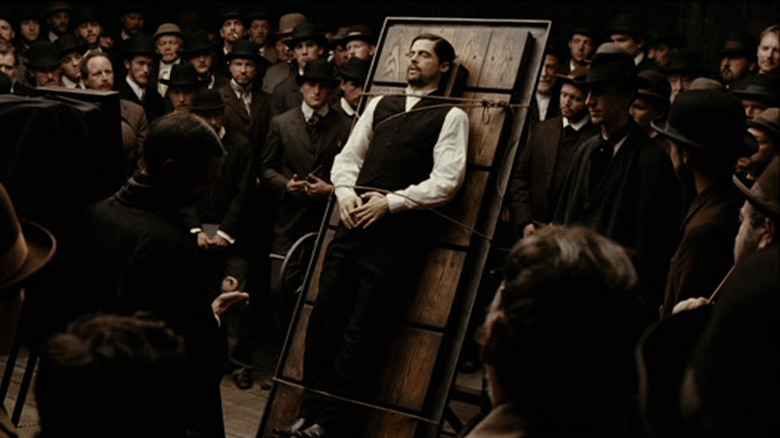 "I can't tell if you love me or want to be me," says Brad Pitt's Jesse James to Casey Affleck's Robert Ford. The line delivered by the legendary 19th-century American outlaw perfectly captures the dual-edged swords of stardom and fandom. Revering someone comes with the desire to replace them, argues Andrew Dominik's international breakout film "The Assassination of Jesse James by the Coward Robert Ford."
As in "Blonde," Dominik uses his Western-style film to depict the adage: "When the legend becomes fact, print the legend." From the film's onset, Pitt's Jesse James is aware of his mythological status in the American West and feels burdened by it. This sense that he is more significant than a mere mortal man yet unable to escape common concerns leaves him feeling constantly insecure. It doesn't help matters that legendary figures tend to carry a gravitational force field that attracts weaker beings into its orbit — including the man who will ultimately kill Jesse. The sweeping cinematography of legendary Roger Deakins makes the stakes look as big as they feel, elevating the drama to the scale of Jesus sniffing out the Judas in his ranks.
In one of the more perverse yet intriguing connections to "Blonde," Dominik exhibits a fascination with figures who become a spectacle in their death as they did in their life. He's got a real knack for identifying and exploring what happens when an idea reaches its terminal state.
4. The Assistant (2020)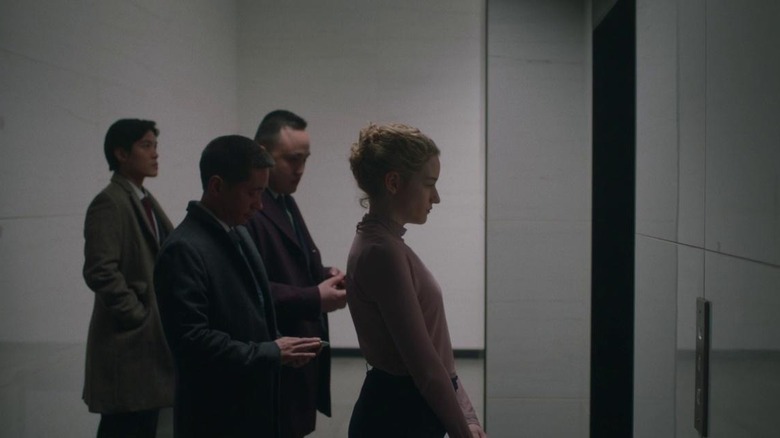 Bleecker Street
In "Blonde," Marilyn Monroe is quickly made aware of Hollywood's infamous "casting couch." Dominik's film depicts greasy men who mostly take what they want from Monroe. But what if the reality of sexual harassment and abuse in the industry is not so shocking? The real lesson behind Harvey Weinstein's conviction was realizing how commonplace sexual assault is within the entertainment industry.
Kitty Green's "The Assistant" refuses to indulge the garish ghoulishness that often surrounds stories of sexual misconduct. Instead, the film follows the point of view of quiet enablers. We see one day in the life of Julia Garner's eager but exhausted Jane, an assistant to a powerful Hollywood producer. By focusing so doggedly on process and routine, Green demonstrates how a culture of abuse can fade into background noise in the office. "The photocopying scenes had as much weight and were as long as when she's doing something that might be seen as a little more sensationalist or lurid," Green told /Film in 2020.
Hollywood's abuse is not bombastic in Green's rendering: It's banal, and that makes it all the more terrifying. "The Assistant" helps people outside the film industry understand that Weinstein-type figures do not perpetuate a culture of sexual malfeasance on their own. There are Hollywood ecosystems designed to downplay or distract from their actions. Many enter these institutions with the best of intentions only to become convinced they are helpless to stop something so vast and pervasive.
If you or anyone you know has been a victim of sexual assault, help is available. Visit the Rape, Abuse & Incest National Network website or contact RAINN's National Helpline at 1-800-656-HOPE (4673).
5. My Week with Marilyn (2011)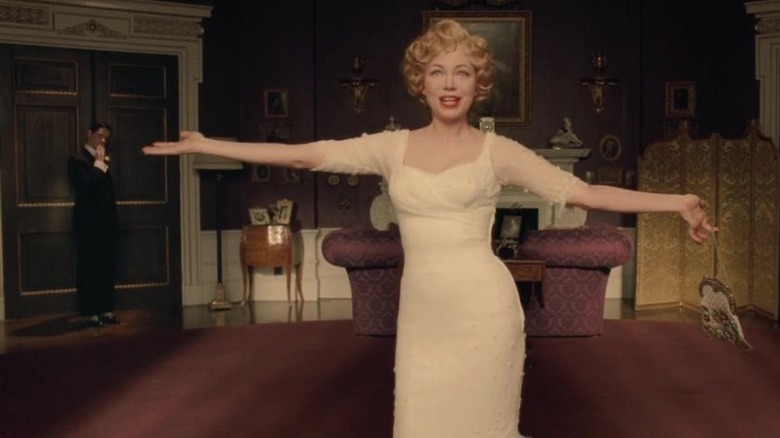 The Weinstein Company
Marilyn Monroe left such an imprint in our pop cultural imagination that there are countless ways to envision her on screen. While de Armas' Monroe focuses on the tragedy of her victimization by a vile Hollywood system, Michelle Williams' Oscar-nominated take on Monroe takes a different approach. "My Week with Marilyn" looks to reclaim the starlet from the prevailing notion of being nothing more than a ditzy blonde. Williams conveys how Monroe deserves more recognition for being a great actress.
"My Week with Marilyn" illustrates the mechanics of Monroe's methodology behind the scenes as it details the troubled production of "The Prince and the Showgirl." The film's star and director Laurence Olivier (played by Kenneth Branagh) is a practitioner of English theatricality. Of course, Olivier's acting sensibilities clash with Monoroe's method approach. Yet for all her troubles providing Olivier with the performance he wants, it's clear that she's a natural in front of the camera. That effortlessness with which she can convey a character's psychology quietly drives him mad.
Williams clues the audience into how aware Monroe was of her performance at all times — be it in front of a camera, the press, or one sweet production aide (Eddie Redmayne's Colin Clark). No one should reduce her to being ditzy, as she savvily managed expectations around her persona. In her final interview, Monroe said: "Sometimes I feel like I'm fooling somebody, maybe myself" (LIFE).
6. Knives Out (2019)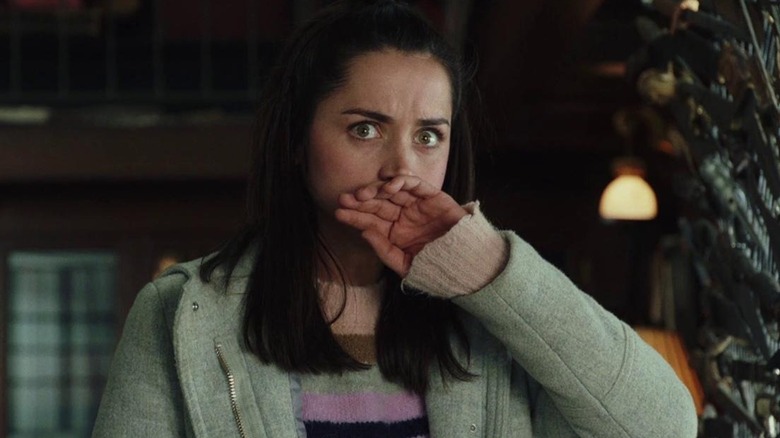 Lionsgate
It's entirely fair if after watching "Blonde," you're craving Ana de Armas' joyful screen presence. For that, there is no better place to look than her breakout role in "Knives Out." As Marta Cabrera, the cunning nurse who assists the late patriarch of a publishing empire, de Armas shines brightly against a starry cast that includes luminaries such as Chris Evans, Toni Collette, and Michael Shannon. While the actress had many notable roles before this film, including "War Dogs" and "Blade Runner 2047," it's Rian Johnson who best recognized her ability to carry a film with her guilelessness and grace.
It's to de Armas' credit that she can make a patently absurd characteristic –- having to vomit if telling a lie –- seem entirely plausible within the otherwise grounded world of "Knives Out." She steals the show, grabbing center stage unexpectedly — although entirely by design in Johnson's riff on Agatha Christie tropes. Marta becomes a valuable stand-in for the audience, as star-struck by the assembled beautiful and powerful people wrapped up in this murder mystery as we are.
Her quest to solve Harlan Thrombey's surprise death forces her to confront the nature of the family who employs her. When finances come into question, the Thrombey pleasantry fades away in favor of protecting their fortune and stature. Marta has to decide who's sincere in their desire to assist her and who's just using her. From its start to its stunning ending, it's a fun and thrilling journey.
7. Some Like It Hot (1959)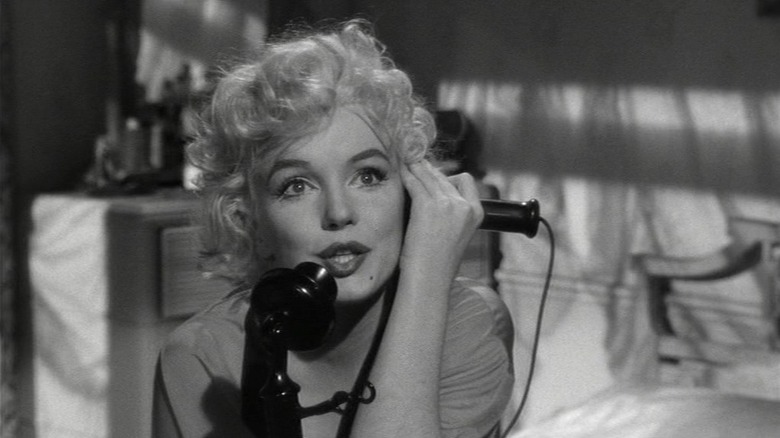 MGM
No film bottled up the magic of Monroe's screen presence quite like Billy Wilder's "Some Like It Hot." Monroe's Sugar Kane is similar to the blonde bombshells in "Gentlemen Prefer Blondes" or "How to Marry a Millionaire," who have nothing on their minds but landing a rich husband. The lovelorn lounge singer makes no secret of her desire to leave the performing life behind and settle down with a nice man.
But what sets "Some Like It Hot" apart from other films of its ilk is how Sugar Kane is aware of her foibles. Sugar doesn't gravitate toward men for some reason unbeknownst to herself. She knows and tries to actively resist her attraction to the bad boy saxophone players who always break her heart.
Rather than playing her Achilles heel as a Greek tragedy, her wistful longing takes on a witty and wonderful tenor in this farce. As the object of affection for two male musicians in drag to hide from the mob, Sugar becomes unwittingly caught between two men unable to express their desires. The competition to win her heart without compromising their disguise leads to several hilarious scenarios in the film — all of which Monroe is game to partake. She's not merely on the sidelines observing the shenanigans but plays an active role in creating the uproarious situational humor in one of the all-time great comedic films.
8. Mulholland Dr. (2001)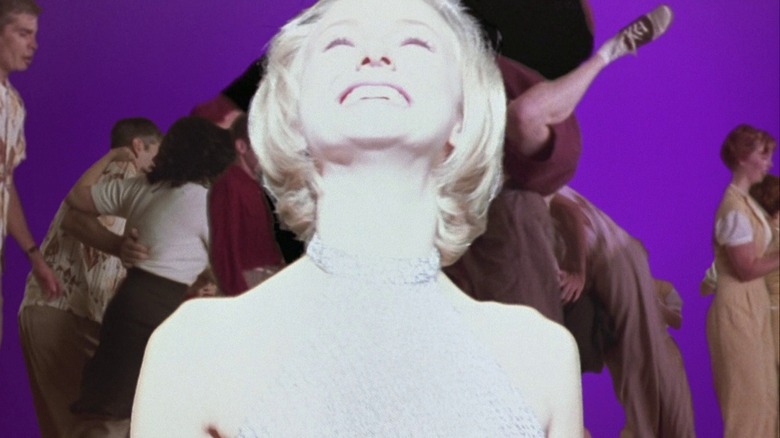 Universal Pictures
From a bed that turns into a waterfall to blinding paparazzi lights warping people's faces into monsters, "Blonde" is not strictly bound to biographical details. Dominik puts his audience in Monroe's headspace by warping her traumatic experiences into a phantasmagoric parade of horrors. At its most effective, this technique recalls the surrealist trip down "Mulholland Dr.," where maestro David Lynch completely abstracts what Dominik semi-realistically recreates.
Despite being nominated for an Oscar for best director, "Mulholland Dr." had been a subject of ridicule for its impenetrable plot. If you insist on watching the film in a way that locks into linear and logical thinking, then no explanation feels possible. Lynch's twisted portrait of how the Hollywood system eats women alive –- or pits them against each other -– operates under dreamlike rules. The film is, at its core, a twisted jumble of projections and reflections of actorly insecurities. To untangle the movie is to go against its core principles: The messiness is a feature, not a bug.
It might take even the most sophisticated cinephile a viewing or two to wrap their head around "Mulholland Dr." But the rewards for wrestling with its beguiling and befuddling developments are substantial. Lynch deconstructs the machinery of Hollywood spectacle from the inside out, using symbolic language to get at something lurking at a sublingual level within cinema.
9. Killing Them Softly (2012)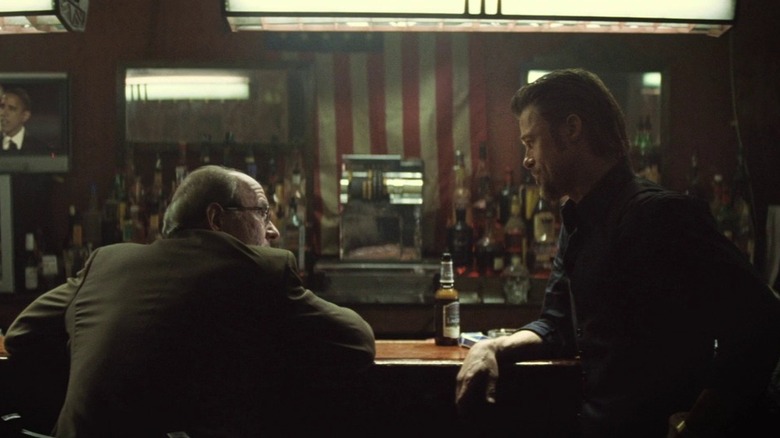 The Weinstein Company
No one could accuse Dominik of visual subtlety in "Blonde," as color schemes and aspect ratios change on a minute-to-minute basis. This won't come as much of a surprise to anyone who saw his last fiction feature, 2012's "Killing Them Softly." While this crime drama contains consistent genre tones and trappings, it also has an aesthetic flourish. Be it a heroin-induced hazy stupor (set to The Velvet Underground's "Heroin," of course) or a slow-motion mob hit set to an ironically upbeat jukebox tune, Dominik always makes his direction present.
Besides, who has much time for subtlety in the wake of what's referred to as "total f****** economic collapse" in the film? The fall 2008 setting of "Killing Them Softly," when Wall Street killed dreams as Barack Obama's candidacy signaled hope, is really its subject. In this upside-down world, it's the gangsters deliberating over ethics while the government dispenses entirely with moral caution to bail out the big banks. The location choice of New Orleans just a few years post-Katrina adds to the film's inescapable sense that the authorities have failed and everyone must fend for themselves.
Sure, Dominik blares his subtext as text. But there's a purpose to its banter and banality. The mob movie takes on the same mantra governing American life: It's the economy, stupid. "Killing Them Softly" shows that loyalty has no cash value in the United States, and anyone banking on a fiscal windfall will head for the morgue faster than they think.
10. The Misfits (1961)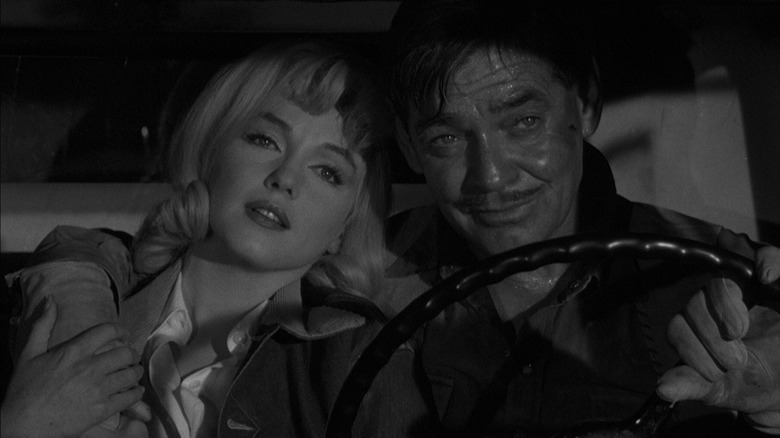 United Artists
When "The Misfits" hit theaters in 1962, its star Clark Gable had died. Co-star Marilyn Monroe would follow in a little over a year after its release, and fellow headliner Montgomery Clift passed away within five years. Of course, none of them could have known this when they made the film. Still, there's a ghastly pall over the proceedings, almost as if director John Huston and screenwriter Arthur Miller had a crystal ball that could see the future.
There's a thick malaise over this modern Western drama, which features Monroe's final screen performance as the divorcee Roslyn. She already feels not long for this world, echoing her latter career fatigue and frustration that we see depicted in "Blonde." Roslyn is burnt out from love and life alike, a weariness captured with great nuance. She hitches her wagon to the aging cowboy Gaylord (Gable) and a rodeo competitor (Clift), each of whom has something to teach her about the value of life and its fragility.
Perhaps it's the external factors, but it's hard to deny the overwhelming fatalism of "The Misfits." While it's entertaining, it can be a difficult film to watch — especially now knowing that the contentment her character seeks in the movie parallels her real life. There's cold comfort in a Hollywood ending where the romantic leads find some level of pleasure in each other. Still, Monroe's charisma and dazzling smile make it compelling to witness.