Why Mark Mylod Was Attracted To The Deliciousness Of The Menu [Exclusive]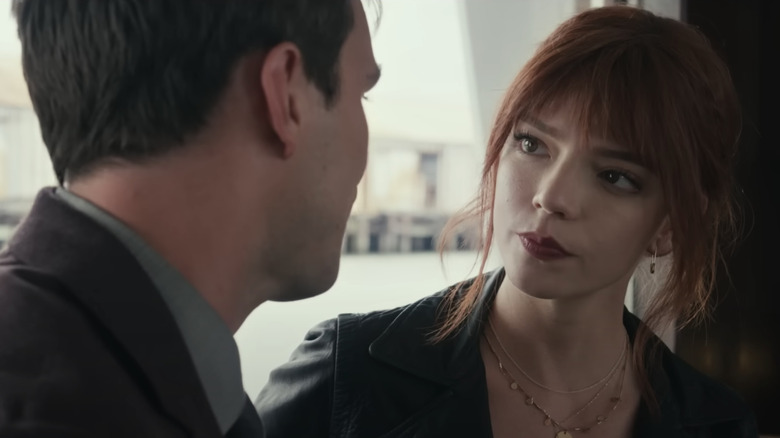 Searchlight Pictures
In addition to acting as an executive producer and/or frequent director on HBO shows like "Succession," "Game of Thrones," and "Entourage," Mark Mylod has helmed several comedy films, with his feature-length directorial debut being "Ali G Indahouse." In "The Menu," however, Mylod is tapping into a different impulse — horror — which may not be so different, after all.
"The Menu" stars Anya Taylor-Joy and Nicholas Hoult as a couple dining at an exclusive island restaurant run by Chef Slowik (Ralph Fiennes), who — based on the movie's cheeky trailer — may or may not be above chopping off fingers and hunting people for food. It's only Mylod's fourth film and his first one in over a decade, so when /Film's Ryan Scott had a chance to speak with the director at Fantastic Fest, he asked what it was that brought him to "The Menu." Between metaphorical bites, Mylod explained:
"I just needed to reinvent myself creatively and look at the projects that I was doing. So about 10 years ago or so, I basically said, 'I'm not going to do bored comedy anymore. I want to go for things that I'm frightened of,' and it was a genuine epiphany. I know that sounds trite, but it's absolutely true. And from then on, I only did work that I thought was challenging or scary. And that's what led me to 'The Affair,' it led me to 'Game of Thrones,' to 'Succession.' And through 'Succession,' I met Will Tracy, the co-writer for the script. When these guys sent me 'The Menu' script, I was terrified of it, so of course I had to do it."
From the chef who brought you many great movie villains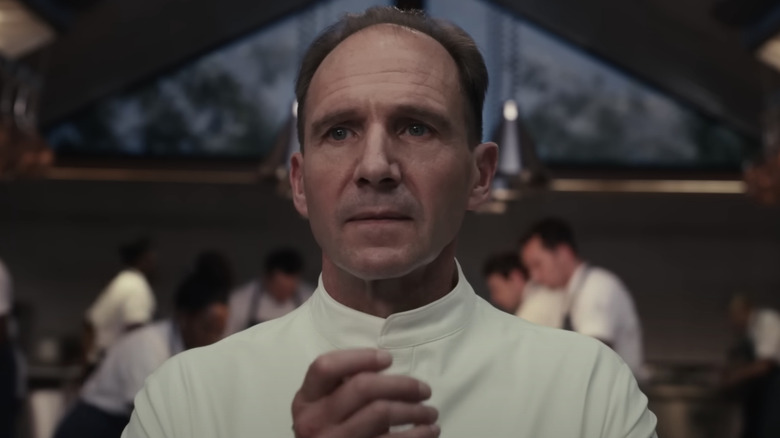 Searchlight Pictures
Chris Evangelista's review of "The Menu" out of TIFF calls it "a dining experience worth the price of admission for Fiennes' sinister performance." You know you're in for an interesting meal when they bar the doors and the guy who played the evil Nazi Amon Goeth in "Schindler's List," the serial killer Francis Dolarhyde in "Red Dragon," and the dark wizard Lord Voldemort in the "Harry Potter" movies, is the one serving up the cuisine.
As much as "The Menu" might mark a departure from Mylod's usual TV drama and movie comedy stylings, it looks like it still has a streak of black comedy running through it—not to mention a streak of stellar, ensemble-driven acting talent. The movie co-stars John Leguizamo, along with Hong Chau ("Watchmen"), Janet McTeer ("Ozark"), and Judith Light ("Who's the Boss?"). Here's the official synopsis of "The Menu" via Searchlight Pictures:
A couple (Anya Taylor-Joy and Nicholas Hoult) travels to a coastal island to eat at an exclusive restaurant where the chef (Ralph Fiennes) has prepared a lavish menu, with some shocking surprises.
"The Menu" goes into wide release theatrically on November 18, 2022.