Zack Estrin, Producer Of Prison Break And Lost In Space, Has Died At 51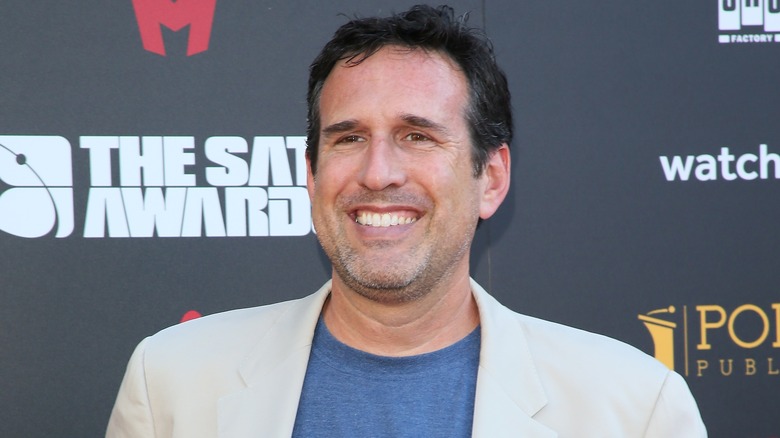 Jean Baptiste Lacroix/Getty Images
Zack Estrin, who served as the showrunner of Netflix's "Lost in Space" and was also known as a producer and writer on "Prison Break" and other TV shows, has died at the age of 51.
While the cause of Estrin's death remains unconfirmed at this time, it was verified through his talent agency, and Variety reports that he is believed to have suffered cardiac arrest while jogging in Hermosa Beach, California, where he lived. An outpouring of statements from friends and colleagues has already begun memorializing Estrin, whose family said:
"Zack Estrin was our everything. The best husband, father, son and friend. He loved to make everyone happy. He loved to make everyone laugh. He loved being a writer/producer and being a part of creating these shows that people enjoyed. But above all, he loved his family and friends. Thank you all for being a part of his life and ours."
Estrin was born in California in 1971 and grew up in Brooklyn before attending the University of Southern California. Among his early TV writing and producing credits (via IMDb) are two episodes of "Dawson's Creek" and nine episodes of "Charmed" from 2000 to 2001.
Prison Break and Lost in Space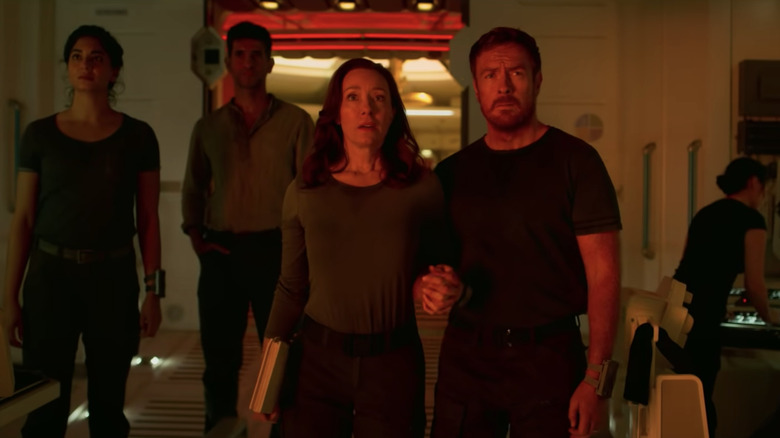 Netflix
On "Prison Break," Estrin began as a supervising producer before becoming a co-executive producer, finishing out with credits on a total of 79 of the show's 90 episodes from 2005 to 2009. Mark Olmstead, the showrunner of "Prison Break," also released a statement in the wake of Estrin's death, saying:
"[Zack] was an amazing writer, equally gifted with dialogue and structure. What made him a great showrunner is that he attracted the right people. Writers wanted to work with him, and give him their best. Executives liked him as much as writers assistants. He was a unifier. And that was a direct reflection of how kind, supportive, encouraging and optimistic he was. If your phone buzzed and you looked down and saw it was Zack calling, you'd smile. He was one of a kind."
Following "Prison Break," Estrin served as an executive producer on a series of one-season shows in the 2010s, including "The Good Guys," "No Ordinary Family," "The River," "Zero Hour," "Once Upon a Time in Wonderland," and "The Whispers." He found greater success with his Netflix reboot of Irwin Allen's "Lost in Space," which wrapped up its planned three-season arc in December of last year.
Other producers and agents have spoken highly of Estrin, and he was clearly a beloved industry figure. His father, Jonathan Estrin, is also a retired TV writer and producer who was the American Film Institute's executive vice president from 2004 to 2007.
Zack Estrin is survived by his wife and two daughters, his father and mother, sister, stepbrother, and two stepsisters. The family has asked that any donations be made to the Zack Estrin USC Scholarship Fund, care of PNG LLC, 11400 West Olympic Blvd., Suite 590, Los Angeles, CA 90064.