Prison Break: Here's Where You Can Stream Or Buy Every Season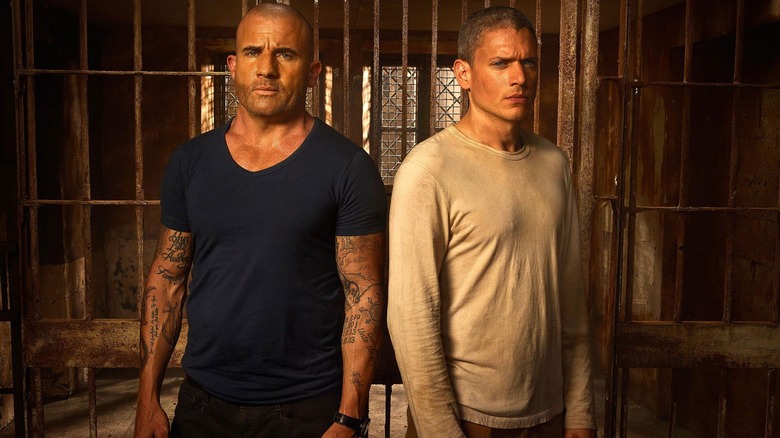 Fox
(Welcome to Where to Watch, which provides a clear and simple answer to the question, "Hey, where can I watch this thing?" In this edition: "Prison Break.")
"Prison Break," the popular Fox show that followed brothers Lincoln Burrows (Dominic Purcell) and Michael Scofield (Wentworth Mille), ran for five seasons and spanned at least two prison breaks. The first prison break was in the first season, in which Michael gets himself arrested and sent to jail in order to break Lincoln out of the same jail, where he was wrongly convicted for killing the vice president's brother.
The show moved on from there, with the brothers sometimes on the outside and sometimes back in prison. The first four seasons of the show ran from 2005 to 2008 and had two other episodes repurposed into "The Final Break," a 2009 feature. That wasn't enough for "Prison Break" fans, however, and the show came back for a nine-episode fifth season in 2017.
For those who want to rewatch all five seasons or check it out for the first time, the good news is there are several ways to do so. Read on to find out more.
Where You Can Stream Prison Break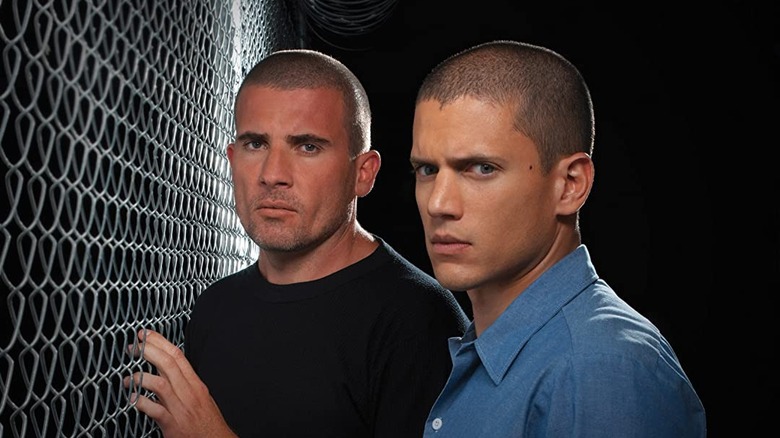 Fox
All five seasons of "Prison Break" are now streaming on Hulu. That means all you need to be is a Hulu subscriber to get all 88 episodes of the Fox show. If you're not yet a Hulu subscriber, getting access to the show will put you back $5.99 or $11.99 a month, depending on if you want the ad-free version or not.
Where You Can Buy Every Season of Prison Break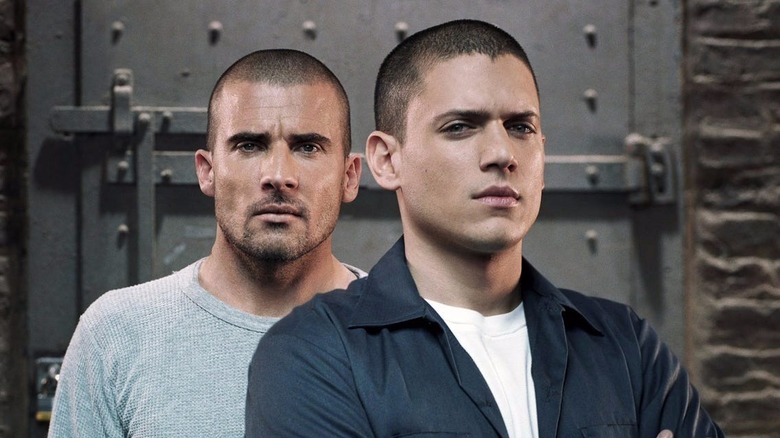 Fox
If you don't want to sign up for Hulu, you can also buy it on digital. Apple has all five seasons at $2.99 per episode or $19.99 for the whole season. It also has "The Final Break" for sale at $5.99.
Vudu has each episode at $1.99 each and each season — except for the fifth season — is $19.99. Season 5, which only has nine episodes, is available for $14.99. On Amazon you can get all seasons for $2.99 or $1.99 per episode, depending if you want the HD or SD version. Like Vudu, the cost for the total series is $19.99 for seasons 1-4 and $14.99 for season 5.
If you want your own physical copy of the series, you can also get "Prison Break" on DVD or Blu-Ray. The box set for all five seasons are currently going for $49.99 for DVD and $70.85 for Blu-Ray on Amazon. Whatever your preference, Fox (now Disney, since The Mouse bought 20th Century) has "Prison Break" available for you in several formats. So break out the popcorn, get comfortable on your couch, and enjoy the show.