Director Jason Eisener Is Ready To Return For Another VHS Movie [Exclusive]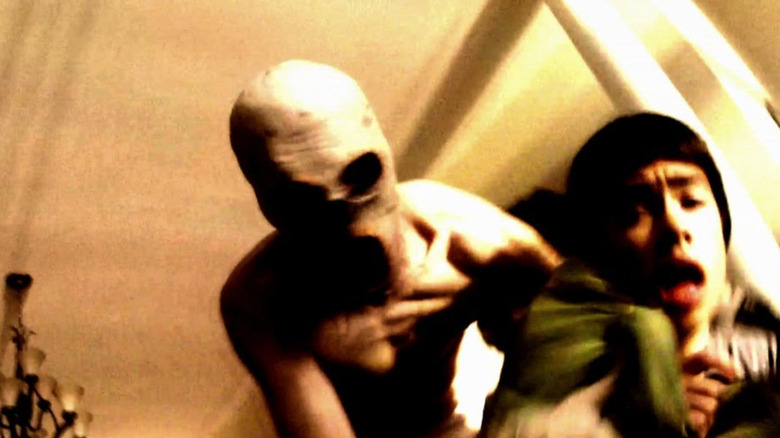 Magnet Releasing
Back in 2013, "Hobo with a Shotgun" director Jason Eisener contributed to the horror anthology "V/H/S/2" with the aptly-titled "Slumber Party Alien Abduction." I think that title explains itself better than I could ever explain it, so let's just say it was a memorable addition to the "V/H/S/" franchise. Despite the popularity of the first and second entries, however, the series took a hiatus after the release of "V/H/S/: Viral" in 2014.
Thankfully, the series is back in full swing, with "V/H/S/ 99" about to premiere on Shudder in October. However, Eisener hasn't yet returned to the franchise, which is a crying shame. Thankfully, /Film's Ryan Scott got to speak with Eisener at Fantastic Fest, where he is premiering his latest film, "Kids Vs. Aliens." When asked about whether he would ever consider contributing another short to "V/H/S/," he said that he would definitely consider it.
"I've got all kinds of ideas for that, and I do love that format so much," he said.
For the love of found-footage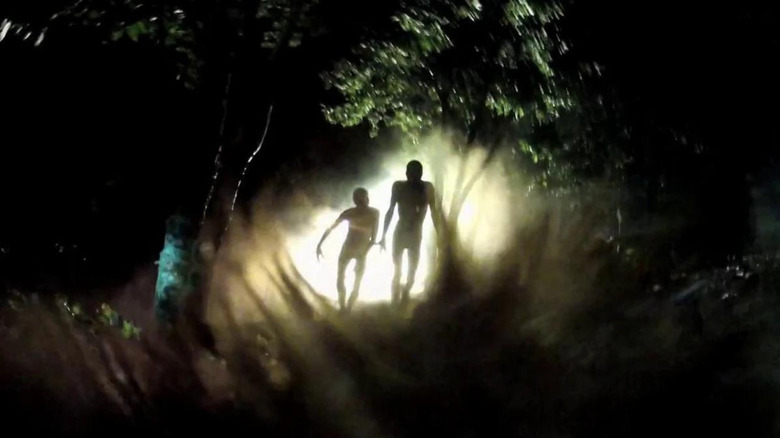 Magnet Releasing
Let's face it – aliens and found-footage go together like peanut butter and jelly. From the infamous "McPherson Tape" to the high-energy chaos of "Cloverfield," there is an unfairly untapped market for a good found-footage horror movie revolving around aliens and the nefarious things they get up to.
While "Kids Vs. Aliens" is shot more traditionally, Eisener is interested in getting back to making found-footage movies. He credits this love of the subgenre with two extremely specific inspirations, one of which being videos shot from an animal's perspective. The other? Well, that's a bit more obscure.
"I was really inspired by Stuart Gordon's 'Aliens' Ride," he told Ryan. "I never got to do it ... but I love any clips I can find online about it."
The ride in question was "Aliens: Ride at the Speed of Fright," a simulator attraction that utilized an in-ride video timed to motion-simulating seats. The memory of the attraction, which ran in San Franscisco and Derbyshire, persists online largely in the form of POV recordings. These recordings, Eisener says, are a lot like the movies he aims to make.
"That was a huge inspiration on [my career]," he said. "So I want to do more of those, more kind of little ride movies in a way. That's how I see them."
"Kids Vs. Aliens" arrives in theaters and on digital platforms sometime in 2023. Check out our write-up of the recently-released trailer here.