What's Going On With Dark Side Of The Ring? Jason Eisener Clears It Up [Exclusive]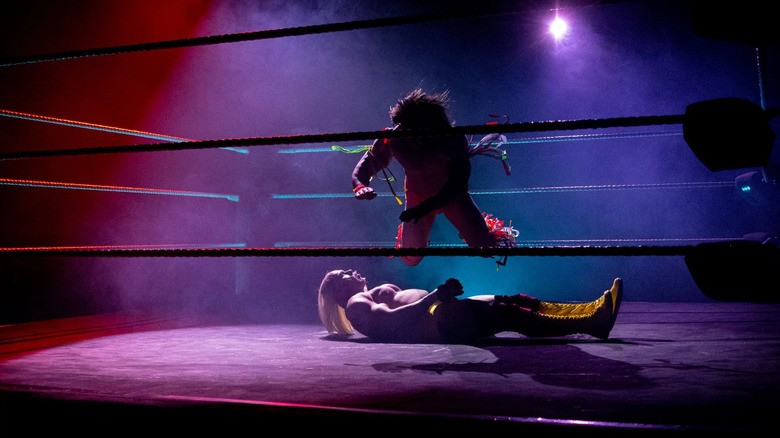 Vice
If you're a genre film fan and a lifelong wrestling fan, there's a good chance you hold Jason Eisener in pretty high regard. The filmmaker first broke onto the scene after he won Robert Rodriguez's "Grindhouse" faux trailer competition with "Hobo with a Shotgun," which he later turned into a feature film starring Rutger Hauer. He's responsible for the "Y is for Youngbuck" segment of "The ABCs of Death," the "V/H/S/2/" segment "Alien Abduction Slumber Party," the killer Christmas tree slasher "Treevenge," the nightmare fuel of "One Last Dive," and he also produced the cult hit "Turbo Kid." The dude loves making fun movies, almost as much as he loves the art of professional wrestling.
Back in 2019, Eisener and co-creator Evan Husney unleashed the docuseries "Dark Side of the Ring" onto the world. The series goes beyond the kayfabe of professional wrestling, and deeply examines the countless tragedies and controversies from around the squared circle. The series has birthed three phenomenal seasons, but Vice has yet to offer either a renewal or cancellation notice for season 4. Eisener is currently premiering his next feature "Kids vs. Aliens" at Fantastic Fest, and our own Ryan Scott was able to sneak in a few questions with Eisener about the future of "Dark Side of the Ring." Wrestling fans, rejoice, because it sounds like the series is kicking out at "2."
Dark Side isn't over yet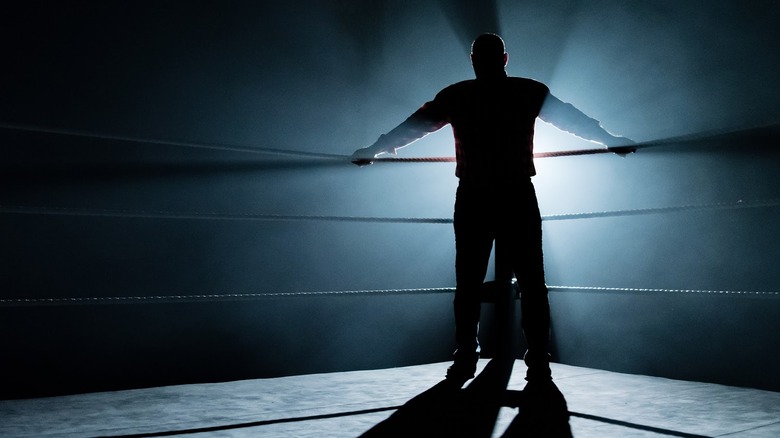 Vice
We've known for a while that Eisener and his crew were teaming up with Dwayne "The Rock" Johnson for a new series called "Tales from the Territories," which Eisener said will have a similar feel to "Dark Side" but presented in an entirely different format. "It's close to 'Dark Side of the Ring' in terms of, it's got the reenactments, but we changed it up," he said. "Instead of it being just one-on-one interviews, it's a round table with all the wrestlers, and so they're telling each other stories, and you just get that awesome comradery between them, and they'll remind each other the crazy details of it."
Eisener also said that each episode will have five or six "crazy" stories per episode, rather than spending a full episode on one wrestler or event. "But yeah, 'Dark Side' is not over," he continued. "We've got plenty of time to continue to [with] that."
Eisener also hopes that "Dark Side of the Ring" becomes available on physical media, so all of their hard work doesn't get lost to time. "It's just living out there in the ether, but we poured our heart and soul into those documentaries," he said. "I just want that to be a piece of archive that hopefully maybe a thousand years from now we will find it under a rock or something."
The director also noted he has an impressive personal collection back home, organized by directors. "I just imagine a kid someday maybe having my films together on a shelf ...to just be a cool little part of their shelf with some wild movies," he said. "I made 30 documentaries, hour-long documentaries, and all I want is that s**t to be on a physical release."