Wednesday: Release Date, Cast, And More For The Tim Burton Addams Family Series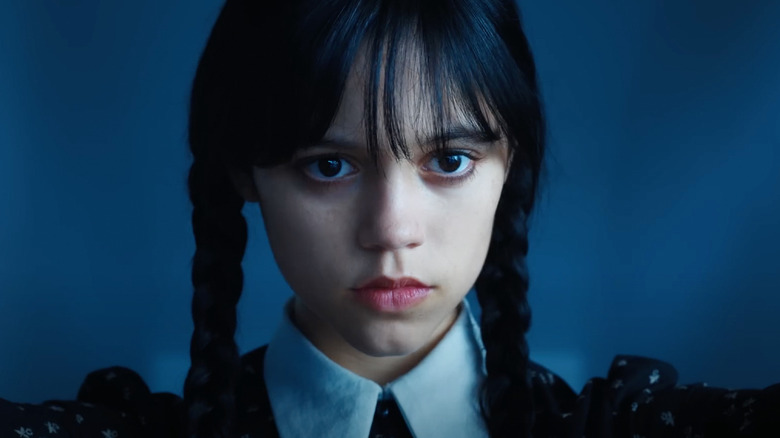 Netflix
(Welcome to ...And More, our no-frills, zero B.S. guide to when and where you can watch upcoming movies and shows, and everything else you could possibly stand to know.)
An "Addams Family" project directed by Tim Burton feels like such an obvious thing, the only thing more mysterious and spooky than the Addamses themselves is the fact it hasn't already been made. There was even a point where it seemed doomed to never happen after a planned stop-motion "Addams Family" movie potentially helmed by Burton was canceled in the early 2010s.
Then came the rise of streaming and, before anyone knew it, Burton had signed on to helm Netflix's "Wednesday," a live-action series about the titular Addams daughter famously played by Christina Ricci in the two theatrical "Addams Family" films directed by Barry Sonnenfeld in the 1990s. Could this be a long-awaited return to darkly impertinent form for Burton? To be fair, the filmmaker has shown flickers of his old rebellious attitude in some of his more recent movies (like "Big Eyes" and "Dumbo"). Still, it's been a pretty hot minute since it felt like he had his old spark — when he's not putting his foot in his mouth, anyway.
With that in mind, here's everything we know about "Wednesday" so far.
Wednesday release date and where to watch it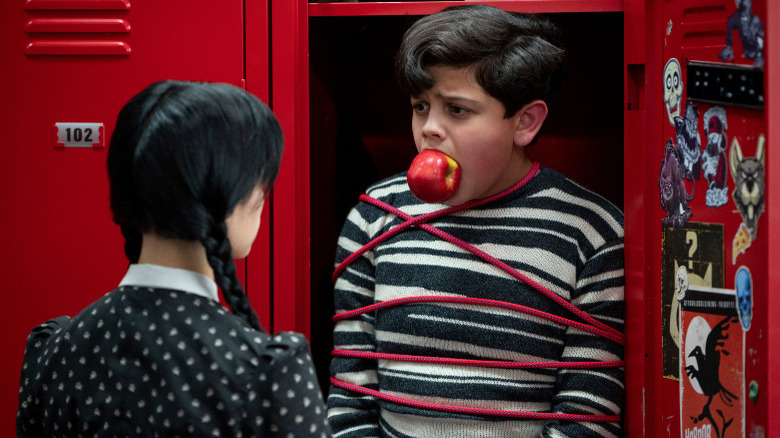 Netflix
For a while, "Wednesday" seemed like a shoo-in to debut as part of Netflix's 2022 spooky season lineup, given its creepy comedy vibes. Instead, the streamer has elected to debut the show on November 23, 2022, dropping the entirety of season 1 (which is eight episodes long) in a single go per its customary practice. It's possible with Paul Feig's film "The School for Good and Evil" dropping in October, Netflix decided it had already filled the niche for YA projects involving fantastical schools for teens that month (more on that shortly).
Then again, both of Sonnenfeld's "Addams Family" films similarly made their way into theaters right before the Thanksgiving holiday frame in their respective years of release. Perhaps it's only fitting the Addamses should continue to wreak havoc on this particular American celebration in 2022. It certainly wouldn't be the first time Wednesday gave Turkey Day the upending it so rightly deserved.
What is Wednesday about?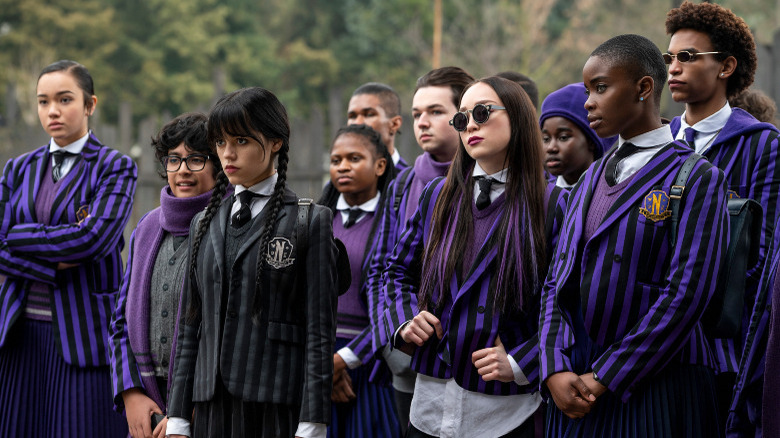 Netflix
Unlike previous "Addams Family" movies and TV shows, "Wednesday" depics its namesake as a teenager rather than a child. Far from having lost her penchant for the macabre and morbid, the teen Wednesday's mischief-making (Who among us hasn't gone after the bully who picked on our sibling by sicking a bunch of piranhas on them?) leads to her being kicked out of her former high school and being transferred to Nevermore Academy: The kind of strange, likely dangerous institute where eccentric folk like the Addams clan feel much more at home.
That's far from the only way "Wednesday" differs from other "Addams Family" projects. There are also sub-plots about Wednesday developing psychic powers, an inhuman killer on the loose, and a decades-old mystery involving her parents from back when they were students at Nevermore. It all seems appropriately ghoulish and outlandish for a series about the Addamses. The only question is, will the show have that satirical edge that both the best Tim Burton creations and "Addam Family" adaptations have had in the past?
The cast and crew of Wednesday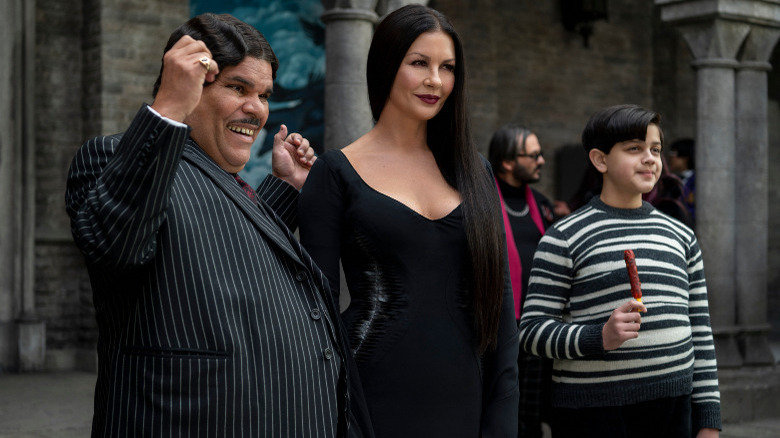 Netflix
Tim Burton is executive producing "Wednesday" on top of directing at least part of its first season, with "Smallville" creators Alfred Gough and Miles Millar acting as its showrunners. Joining them behind the camera is, of course, Burton's longtime composer Danny Elfman, who's coming off some of his finest work in some time with his spooky-silly score for "Doctor Strange in the Multiverse of Madness." Fingers crossed, he's come up with something equally creepy and comical here.
Elsewhere, the cast of "Wednesday" isn't hurting for talent either. Leading the way as Wednesday is Jenny Ortega, who's already emerged as a member of the new generation of Scream Queens in 2022 with her roles in "Scream" and "X." She's joined by a roster that includes Catherine Zeta-Jones and Luis Guzmán as Wednesday's parents Morticia and Gomez Addams, Isaac Ordonez as her brother Pugsley, and Gwendoline Christie (fresh off playing Lucifer in "The Sandman") as Larissa Weems, the principal at Nevermore Academy. And never fear! Everyone's favorite creep-tastic sentient hand Thing also looks to be popping in at some point.
Wednesday trailer and synopsis
The series is a sleuthing, supernaturally infused mystery charting Wednesday Addams' years as a student at Nevermore Academy. Wednesday's attempts to master her emerging psychic ability, thwart a monstrous killing spree that has terrorized the local town, and solve the supernatural mystery that embroiled her parents 25 years ago — all while navigating her new and very tangled relationships at Nevermore.