The School For Good And Evil Trailer: Princesses And Witches End Up In The Wrong Class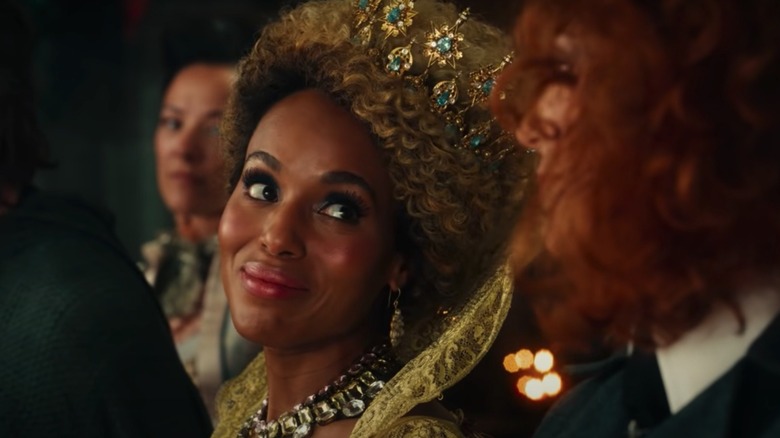 Netflix
Earlier this year, Netflix released a teaser for the upcoming film "The School for Good and Evil" during their Geeked Week event. Now we have the full trailer for director Paul Feig's ("Bridesmaids," 2016's "Ghostbusters") adaptation of the popular young adult fantasy novels from author Soman Chainani. The film is based on the first book in the series. It's the story of two teenage girls living in a fairytale world, figuring out their paths in life. Of course, when you're working to be a hero or a villain, you will need some training. 
There is a school in this world split into two halves. One teaches you how to work for the side of the good, and the other one instructs you on how to be evil. The two young women are Sophie, who appears to be a candidate for the light side of things, and Agatha, who seems destined for the darker classes. Their invitations get swapped, and they end up on the opposite side, learning things they might not have if someone had only judged them by appearances.  
One teacher on the side of good is Professor Dovey, played by Kerry Washington ("Scandal"), with Lady Lesso, played by Charlize Theron ("Mad Max: Fury Road"), heading up the darker side of the institution. 
Watch The School for Good and Evil trailer
In addition to Washington and Theron, we have Laurence Fishburne ("The Matrix"), who plays The School Master, with Michelle Yeoh ("Everything Everywhere All At Once"), playing Professor Anemone. Sofia Wylie ("High School Musical: The Musical — The Series") plays the young Agatha, with Sophia Anne Caruso (Broadway's "Beetlejuice") taking on the role of Sophie. Other cast members include Jamie Flatters (Neteyam in the upcoming "Avatar: The Way of Water" and its sequels), who plays Tedros, and Kit Young ("Shadow and Bone"), who plays Rafal.
The adapted screenplay comes from Feig and David Magee. There are seven books in the book series, with the last one published in 2020, so there is a lot of room for a sequel or three if this film does well. If you're a book fan, author Soman Chainani recently tweeted that there is a copy of the book on sale with a diary of his time on the set.
The School for Good & Evil follows best friends Sophie and Agatha, who find themselves on opposing sides of a modern fairy tale when they're swept away into an enchanted school where young heroes and villains are trained to protect the balance of good and evil.
"The School for Good and Evil" will begin streaming on Netflix later this month.