Don't Ask Pierce Brosnan Who Should Be The Next James Bond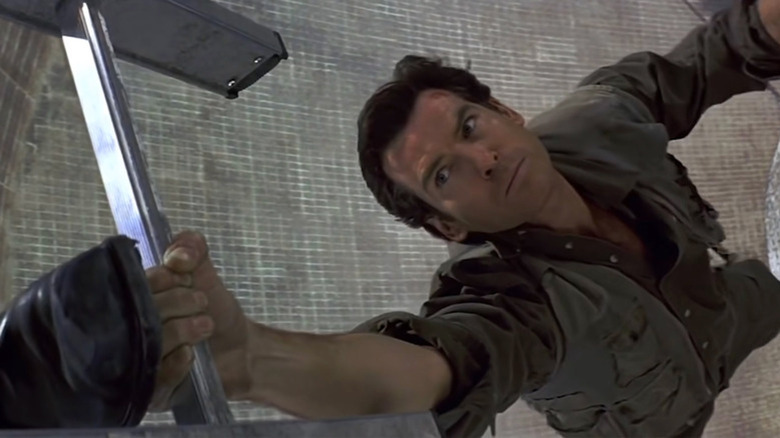 MGM
Pierce Brosnan was James Bond before he was James Bond. As Remington Steele, the fictional creation of private investigator Laura Holt (Stephanie Zimbalist) for five seasons during the 1980s on NBC, Brosnan nailed the part of a debonair rake who could handle himself in a scrape and look downright spiffy doing it. One look at the actor in a tuxedo was all you needed. He'd just entered his thirties, and was everything fifty-plus-year-old Roger Moore, who'd huffed-and-puffed his way through "A View to a Kill," was not. He was the 007 heir apparent.
It was time for a change, and after a successful screen test, the Bond producers offered Brosnan the part. The timing was perfect: "Remington Steele" had been canceled due to declining ratings, which seemingly thrust the Irish actor into free agency. NBC, however, kiboshed the deal by exercising a 60-day option in Brosnan's contract, forcing him into an unwanted fifth season in the hopes that the excitement surrounding his fitness for the role of Bond would renew interest in the dying series. It was an incredibly crappy move by the network. 
Now that Brosnan wasn't Bond, no one cared; meanwhile, the actor, on the cusp of a career-making role, had to sit by and watch Timothy Dalton vault to stardom.
Brosnan is beyond Bond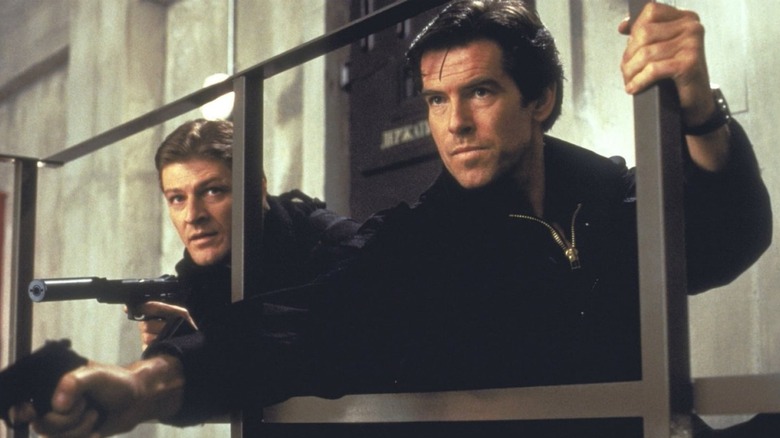 MGM
When Dalton's second go-round as Bond, "License to Kill," massively underperformed at the box office in 1989, the producers returned to Brosnan, who was now free of NBC's onerous contractual obligations. Though he brought the series back to commercial prominence, the movies, aside from "Goldeneye," wound up being the most mechanical entries in the long-running series. Brosnan knew this and tried to course-correct with 2002's "Die Another Day," which kicks off with Bond being captured and tortured in North Korea. Alas, after a strong opening sequence, the film rapidly became the most ludicrous entry in the franchise since "Moonraker." So if Brosnan's uninvested in the post-Daniel Craig future of the Bond franchise, he's more than earned his indifference.
GQ's Alex Pappademas learned this recently when he sat down for a chat with Brosnan and his two alarmingly handsome sons. It's a time-honored tradition to ask former Bonds who should play the new Bond, and the 007 veterans are usually good-humored enough when the obligatory question arrives.
According to Pappademas, Brosnan, after stating plainly that he does not care who takes up the Walther PPK, almost ventured an opinion on the end of Craig's five-film reign.
"I saw the last one," he says, "and I saw Skyfall. I love Skyfall. I'm not too sure about the last one." A pause. "Daniel always gives of his heart. Very courageous, very strong. But..." he says. The thought goes unfinished.
The future of Bond is of no interest to Brosnan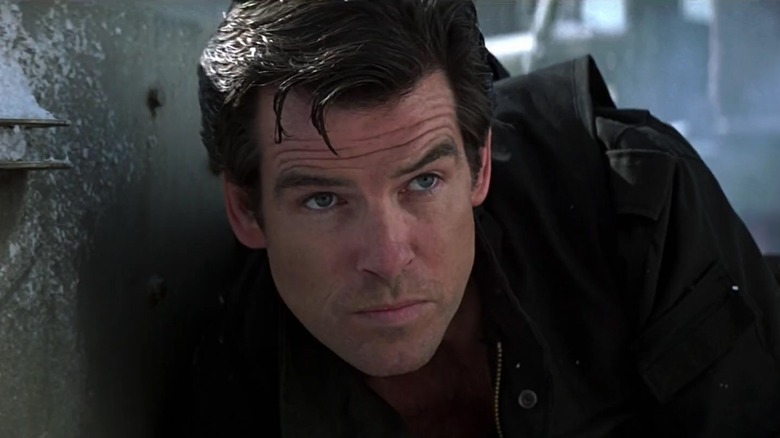 MGM
Most hardcore Bond fans agree that Dalton's portrayal came very close to capturing the character's blunt-force seductiveness. On the page, as written by Ian Fleming, Bond isn't terribly suave. He's a ruthlessly calculating bastard. He's damn near a sociopath. Brosnan wanted to play this, but when Dalton's movies (particularly "License to Kill") proved too gritty for a generation weaned on Moore's gadget-heavy goofs, the producers defaulted to the superspy cartoon.
The Bond franchise was Brosnan's for the re-making. A greedy network screwed him out of his opportunity. It's awfully generous of him to praise Craig's movies, which only exist because most of his films were so lousy, but it's time to leave the man alone. Brosnan did his time at the wrong time. He saved Bond by making bad Bond movies. He deserved so much better.