Will We See A Sequel To Confess, Fletch?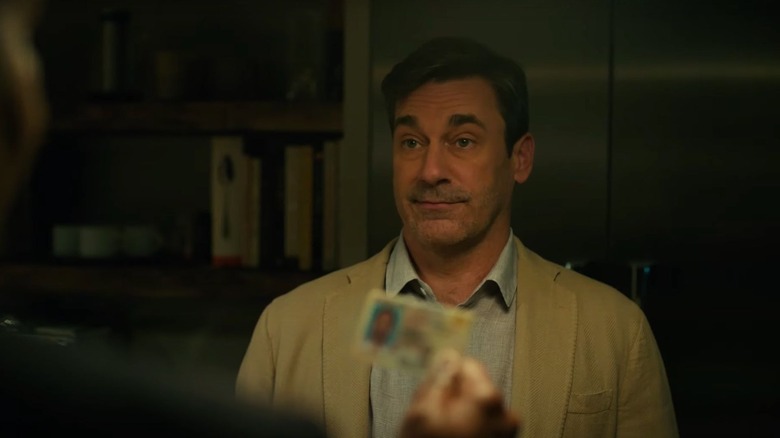 Miramax Films
The path to bring Greg Mottola's "Confess, Fletch" to the screen was long and circuitous. The character of I.M. Fletcher, a flip and funny investigative reporter, was first introduced in Gregory McDonald's 1974 novel "Fletch," and first appeared in cinemas in the 1985 feature film of the same name starring Chevy Chase. That film was followed by a sequel — four long years later — called "Fletch Lives," also starring Chase. Ever since, multiple versions of Fletch have been floated, most notably, "Fletch Won," an unmade movie that director Kevin Smith wanted to make for Miramax with Jason Lee in the title role. Former Miramax head honcho and convicted serial sexual predator Harvey Weinstein insisted that Smith make the film with Ben Affleck instead, leading to a years-long push-and-pull that resulted in the film not getting made. Since then, multiple actors have attempted to play Fletch, including Zach Braff and Jason Sudeikis. 
Finally, in 2022, Mottola managed to bring Fletch to the big screen with Jon Hamm in the role, 37 years after the release of the original film. So determined were Mottola and Hamm to finally get "Confess, Fletch" made, that they ended up devoting a lot of their respective salaries to the production; Mottola said in an interview with Uproxx that Hamm gave back 60% of his pay to cover part of the film's $20 million budget. He also said that no one wanted the film as Fletch was essentially a moribund character, long out of the public eye. 
"Confess, Fletch," currently playing in theaters and available as a premium rental at home, is luckily garnering a good deal of positive reviews — it has a respectable 85% approval rating on Rotten Tomatoes — and may yet prove to be a word-of-mouth success. 
Is, then, a sequel nigh?
Fletch's Fortune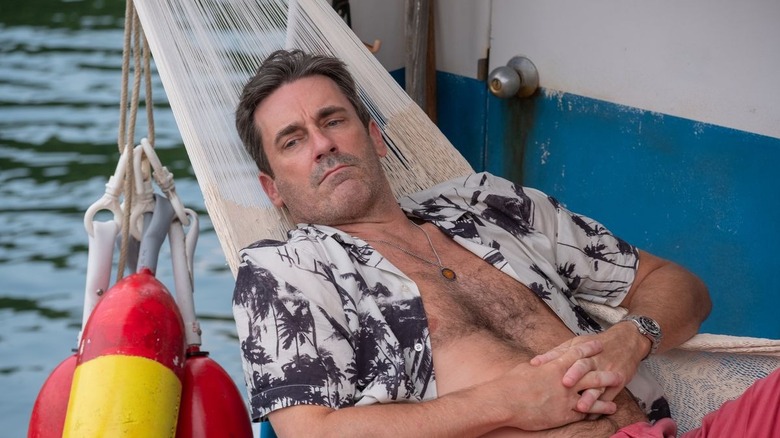 Miramax Films
"Confess, Fletch" was originally the second book in McDonald's "Fletch" series that ran for nine volumes. There is, then, no shortage of Fletch stories. And, as word spreads on "Confess," optimism is beginning to rise. In a recent interview with IndieWire, Mottola revealed that he has already written a follow-up film, adapting the next book in the series, 1978's "Fletch's Fortune." Fletch, to reiterate, is an investigative journalist, and "Fletch's Fortune" takes place at a journalist's conference. Mottola immediately saw opportunities for commentary, given how different the state of journalism is now compared to 44 years ago. "I've got lots of ideas [for] how to bring that into all the insane worlds of today," the director said. 
Should "Fletch's Fortune" get made, Hamm would undoubtedly return. 
The slowly rising popularity of "Confess, Fletch" is part of a retro wave of mystery/comedies that seem to have been kicked off by the success of Rian Johnson's "Knives Out." Hamm himself said in a separate IndieWire interview that a wave has begun that includes Branagh's "Murder on the Orient Express" and its sequel "Death on the Nile." He also mentioned the TV series "Only Murders in the Building," without even getting to "See How They Run," "Enola Holmes," or "Glass Onion." If whodunnits and affable ensemble mysteries are a new trend, then this writer is certainly here for it. Hamm said:
"If I'm going into the cultural analysis of it, we live in a time where a lot of people don't necessarily have to pay for their misdeeds. It's nice to actually watch a story where the bad guy gets it in the end or somebody that deserves a happy ending gets it."
Will Fletch win?
Miramax Films
Whether or not "Fletch's Fortune" actually gets made will depend, it seems, on the success of "Confess." If the studio didn't want the film, it will be up to audiences to buy tickets and create buzz. "Confess, Fletch" is certainly worthy. It's a frothy, lighthearted, intelligent, adult comedy about a loveable lothario whose lazy demeanor and flip attitude disguise intelligence and resolve. Hamm breezily occupies the role, letting audiences enjoy every ounce of his well-established appeal as an actor. The script is twisted and confusing enough that multiple viewings will be required to really absorb the depth of the mystery. 
It seems that this kind of mystery film isn't made too often, a fact that Mottola was very aware of. In an interview here on /Film, Mottola said the following: 
"There are so many — and I've been part of some — so many broad comedies, so many hard R-rated comedies that have been made in the last 10 or 20 years. There's a lot of stuff that's very much [made] to get your attention, loud and busy, and that could be amazing. That could be cinematic and that could be fun. I just thought, I kind of love old stuff. I missed the sort of more dialogue-driven, character-based comedy, manner-type stories, comedy of manners type stories."
"Confess, Fletch" is available on most major rental platforms at a $19.99 price point. After a set time, the price will drop. This author recommends you watch it immediately and see what the fuss is about, as a future with many Hamm-led "Fletch" movies is not the most horrible prospect.