The Best Anime Coming To Crunchyroll In Fall 2022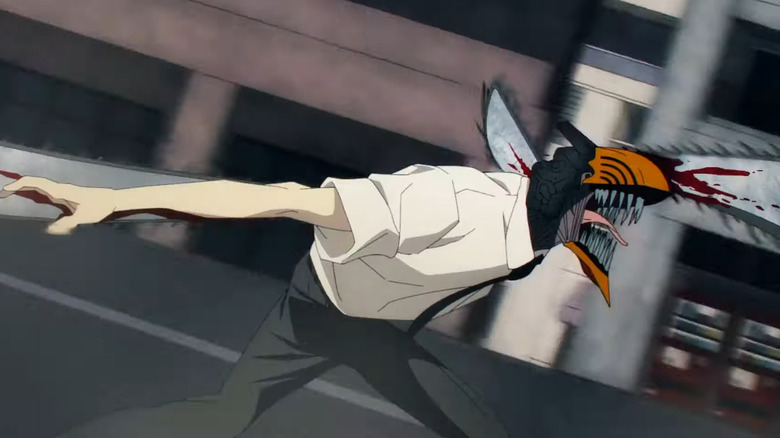 Crunchyroll
The 2022 anime year has given us an abundance of riches. We already had an incredible winter season with so many good shows it was nearly impossible to just pick a few of them, and even the relatively smaller spring and summer seasons had memorable shows. Now, though, fall 2022 is about to "Revenge of the Sith" the anime year with a full-on massacre of the Jedi younglings in terms of how many good shows are coming out. There's potential banger after potential banger about to be unleashed, from hugely anticipated new shows, to returning champs, a massive franchise making its triumphant return, and even a few hidden gems that can break big.
What's more, after the Crunchyroll-Funimation merger, it's never been easier to find an anime to watch, because the vast majority of them are all streaming in a single service. With dozens of shows to choose from, it can be daunting to even begin to build a weekly watch list (let alone try to actually watch all the shows). Fret not, however, because we're here to give you a very manageable, five-show list of anime you definitely have to watch on Crunchyroll this upcoming fall anime.
Chainsaw Man (October 11)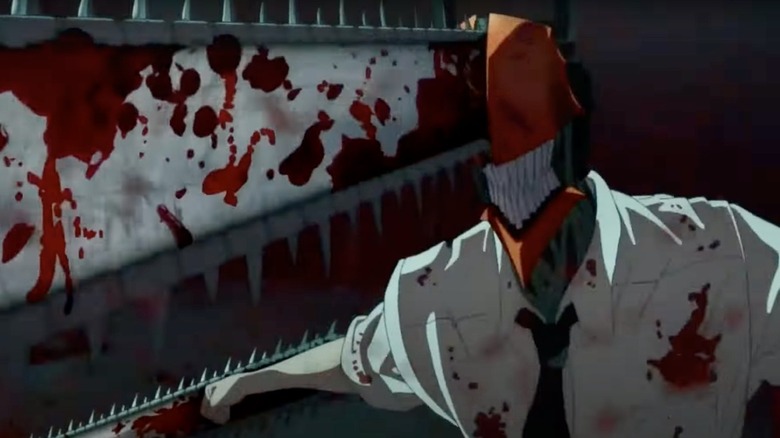 Crunchyroll
Was there any other choice? "Chainsaw Man" is the hottest anime premiere in years. The anticipation for this show rivals that of new "Attack on Titan" episodes, and it hasn't even released a single episode.
"Chainsaw Man" tells the story of Denji, a young man who gains a superpower when he fuses with a demon, and then becomes part of an elite force that battles demons. That may sound familiar, sure, but don't think for a second this will be something like "Naruto." That's because "Chainsaw Man" is darkly comedic and super bleak. It is as grim as "Attack on Titan," but can be as funny as "Jujutsu Kaisen." The characters are well-written, the story is full of unexpected turns, and the action is spectacular.
Then there's the anime. Studio MAPPA is in charge of the adaptation, with "SSSS. Gridman" and "Jujutsu Kaisen" animators Makoto Nakazono and Ryū Nakayama directing the show, from a script by "Attack on Titan" screenwriter Hiroshi Seko, and a soundtrack by Kensuke Ushio, who gave us the excellent "Devilman Crybaby." Get ready, because Chainsaw Man is coming.
Mob Psycho 100 III (October 5)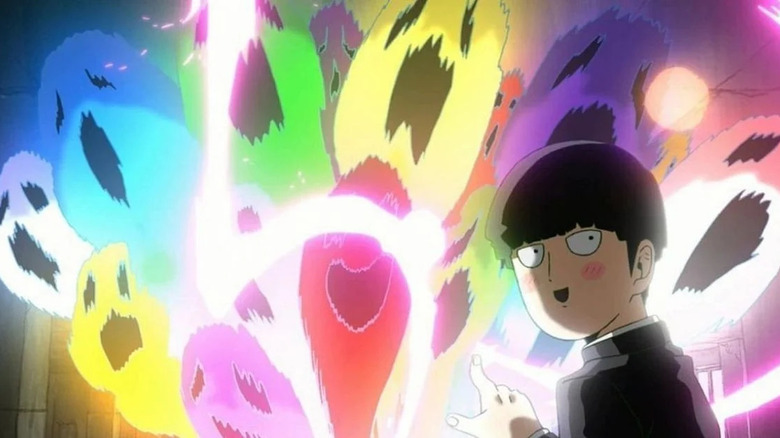 Crunchyroll
"Mob Psycho 100" was one of the biggest surprises of 2016. Following the huge success of "One Punch Man" (also from manga artist ONE), "Mob Psycho 100" was a show like no other. It is vibrant and colorful, it is cheerful and optimistic, but dark and gritty when it wants to be. It also has some of the greatest anime openings of the past decade.
The anime follows the titular Mob, a middle-schooler and incredibly powerful esper who works part-time at a psychic agency exorcising demons for his boss, who is a total fraud and has no powers. Mob tries to balance his incredible powers with a desire for a normal life. Like "One Punch Man," this is a show about superpowered people that desperately want to live in a slice-of-life show, and the comedy comes from the juxtaposition of the two tones. After season two brought Mob to huge levels of stardom after he defeated an evil organization, season three will see him struggle with his newfound fame as well as trying to figure out what kind of person he wants to be. 
Sadly, English dub watchers will see a change in the cast, after Crunchyroll decided to recast the titular role, reportedly after refusing to negotiate with SAG-AFTRA.
Mobile Suit Gundam: The Witch from Mercury (October 2)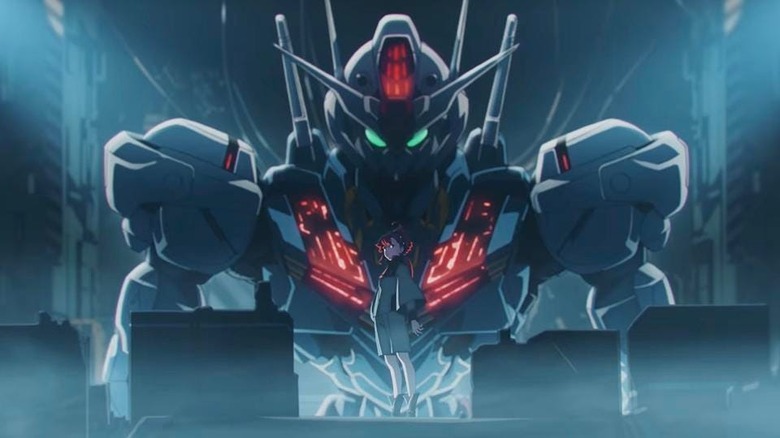 Crunchyroll
"Gundam" is back! The highly anticipated return of the hugely popular franchise is finally making a comeback after seven years off the air, with the new show "Mobile Suit Gundam: The Witch from Mercury." This is the first "Gundam" show with a female protagonist and follows a young girl named Suletta who enters a special school owned by the corporation that dominates the Mobile Suit industry, as conflicts between Earthers and Spacers rages on.
This is meant to be a completely standalone show that newcomers can just jump into. The prelude is available online and it is stunning, doing a great job of introducing the world of both this show and the franchise at large and the themes that have followed each new iteration for decades. If you ever wanted to see a toddler unknowingly commit war crimes on her birthday while inside a giant robot, this show is for you.
Spy x Family (October 1)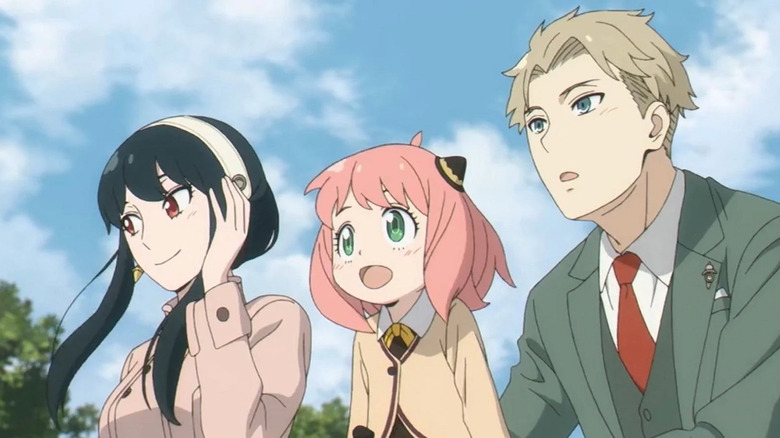 Crunchyroll
"Spy x Family" was one of the biggest premieres of the spring season, and one of the best shows of the year so far, and it's easy to see why. The show perfectly balances the action and thrills of a spy caper with the absurdist gag comedy. It is set in a world engulfed in a cold war between the countries of Ostania and Westalis (really), and follows a superspy who has to get a family to get close to a target. What he doesn't know is that his fake wife is secretly an assassin, and his new adoptive daughter is a powerful psychic. The show, animated by studio WIT and CloverWorks, features gorgeous animation, some incredibly funny gags, and the breakout star of the year, Anya "Waku Waku" Forger.
My Hero Academia Season 6 (October 1)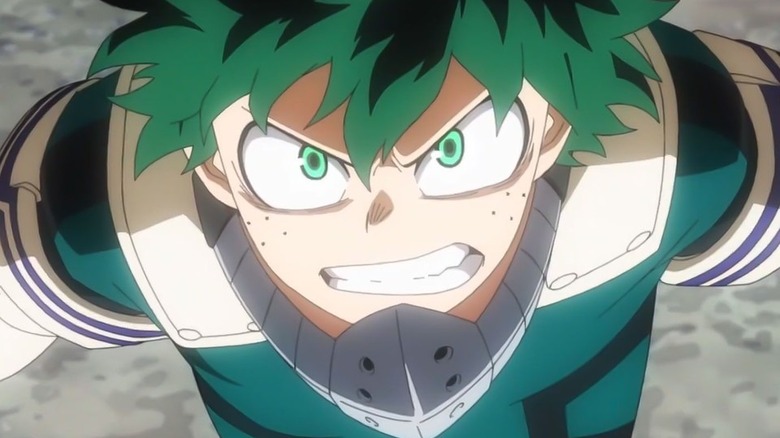 Crunchyroll
Anime's answer to the MCU is back, baby! "My Hero Academia" returns for its sixth year (when are these kids graduating?) and war is on the horizon. Granted, last season has kind of disappointing, with the anime changing the order of events from the manga, resulting in a convoluted and disjointed story.
But who cares, because we're entering the Paranormal Liberation War arc! This is one of the most anticipated story arcs from the manga, according to readers, which finds Deku and his classmates facing off against the Paranormal Liberation Front, led by Tomura Shigaraki, the apprentice of the villainous All For One. Things are going darker and moving away from the school setting, and this arc aims to forever change "My Hero Academia."
Fall anime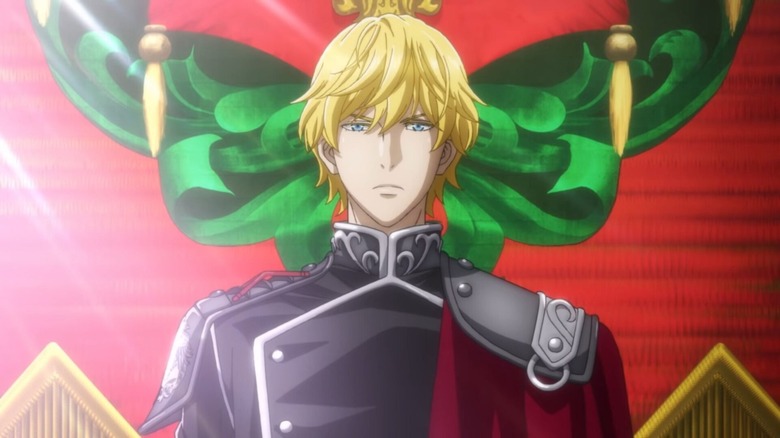 Here is the full fall anime 2022 schedule on Crunchyroll.
SEPTEMBER 24 
I'm the Villainess, So I'm Taming the Final Boss
SEPTEMBER 29
Legend of the Galactic Heroes: Die Neue These Season 4
OCTOBER 1
 My Hero Academia Season 6
SPY x FAMILY
Uzaki-chan Wants to Hang Out! Season 2
Berserk: The Golden Age Arc – Memorial Edition
Pop Team Epic Season 2
Raven of the Inner Palace
OCTOBER 2
Mobile Suit Gundam: The Witch from Mercury
Beast Tamer
IDOLiSH7! Third BEAT!
OCTOBER 4
Shinobi no Ittoki
VAZZROCK the Animation
OCTOBER 5
Mob Psycho 100 III
Do It Yourself!!
Muv-Luv Alternative Season 2
The Human Crazy University
OCTOBER 7
Legend of Mana -The Teardrop Crystal-
OCTOBER 8
BLUELOCK
BOCCHI THE ROCK!
Welcome to Demon School! Iruma-kun Season 3
OCTOBER 11
OCTOBER 23
To Your Eternity Season 2
NEW OVAS & TV SPECIALS COMING THIS FALL 2022 ANIME SEASON
NOVEMBER 22
TONIKAWA: Over The Moon For You ~Uniform~ Special Episode
SIMULCASTS CONTINUING FROM THE SUMMER 2022 ANIME SEASON
One Piece
BORUTO: NARUTO NEXT GENERATIONS
Dragon Quest The Adventure of Dai
Case Closed (Detective Conan)
Digimon Ghost Game
Delicious Party Pretty Cure
Lucifer and the Biscuit Hammer
Utawarerumono Mask of Truth
Shadowverse Flame
Obey Me! The Anime Season 2