The Nightmare Before Christmas Short Henry Selick Thinks Tim Burton Would Make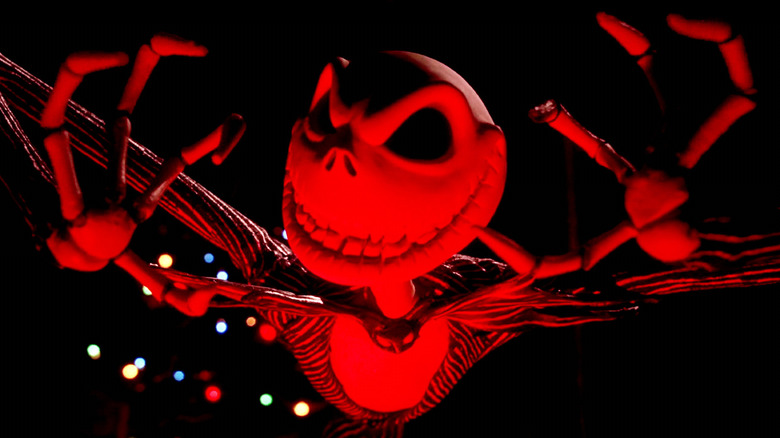 Buena Vista Pictures Distribution
I can't say for certain my love of stop-motion animation began with "The Nightmare Before Christmas," but it was definitely the film that cemented my affection for the art form at a young age. The brainchild of director Henry Selick, writer Caroline Thompson, producer Tim Burton (who also penned the poem that inspired the movie), and songwriter Danny Elfman, the 1993 musical fantasy remains a feast for the eyes, even now that its warped, macabre character designs and settings have been co-opted by Disney for mass consumption.
On the surface, "The Nightmare Before Christmas" is a tale about Jack Skellington, the "Pumpkin King" of all things hair-raising and spine-chilling in a fantastical place known as Halloween Town. Struggling with a sense of ennui characteristic of someone suffering a mid-life crisis, Jack decides it's time for a career change after visiting another holiday-themed world dubbed Christmas Town. Is the movie a giant metaphor for Burton feeling restless at a point in his career where he was quickly being pigeonholed as a filmmaker? One could read it that way, although I tend to think of it more as a parable about cultural appropriation.
Whichever way one chooses to interpret "The Nightmare Before Christmas," it's a film that's aged pretty gracefully in terms of both its aesthetics and narrative ... which is a polite way of saying "Absolutely not" to the notion of a live-action and/or CG "update." But at the same time, I wouldn't be against the idea of a short film continuation and neither, it turns out, would Selick.
'I think that Tim might be open to a short'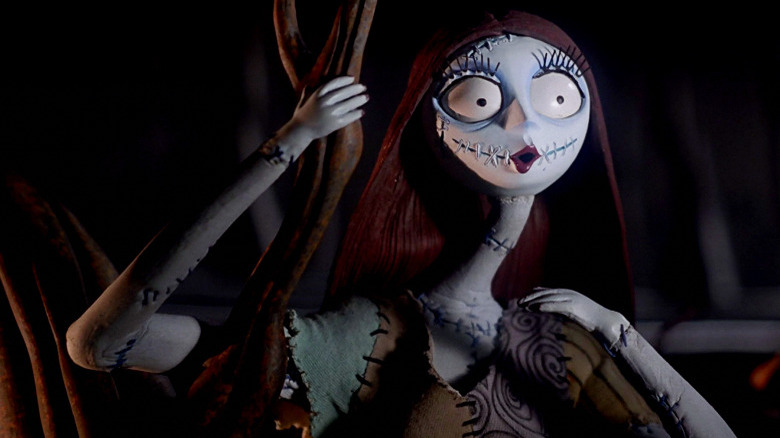 Buena Vista Pictures Distribution
Nearly 30 years after becoming a critical and financial hit, "The Nightmare Before Christmas" has evolved into a cultural phenomenon, with live concerts, 3D theatrical re-releases, and much, much more held in its honor over the decades. A sequel film, on the other hand, has been on and off-rumored but never come to pass. Speaking to Collider while promoting his new stop-motion movie, "Wendell & Wild," at the Toronto International Film Festival, Selick explained the cause of the holdup, stating, "[Disney] always said, 'But [the sequel] will have to be CG.' And that was a non-starter for me. It certainly was for Tim Burton."
That Disney would want "The Nightmare Before Christmas 2" to be CG isn't at all surprising, if still disappointing. Stop-motion is not just a time-consuming way of making movies, it's also one that's historically been much more niche than other forms of animation at the box office. Heck, if it wasn't for Laika, Netflix would be single-handedly keeping the art of stop-motion alive, between it picking up long-developing films like "Wendell & Wild" and its ongoing series of projects with Aardman Animations.
This is part of what makes the idea of a "Nightmare Before Christmas" short film so appealing. Rather than having to convince wary Disney executives of its box office potential, Selick and Burton would be free to make a follow-up that has the same hand-made look and feel of its predecessor. Speaking to Collider, Selick seemed positive towards the idea:
"The idea of a short has never come up in the past... I think that Tim might be open to a short. It would have to be so refreshing... such a new take to justify making a sequel, but a short makes good sense."
A day in the life of Zero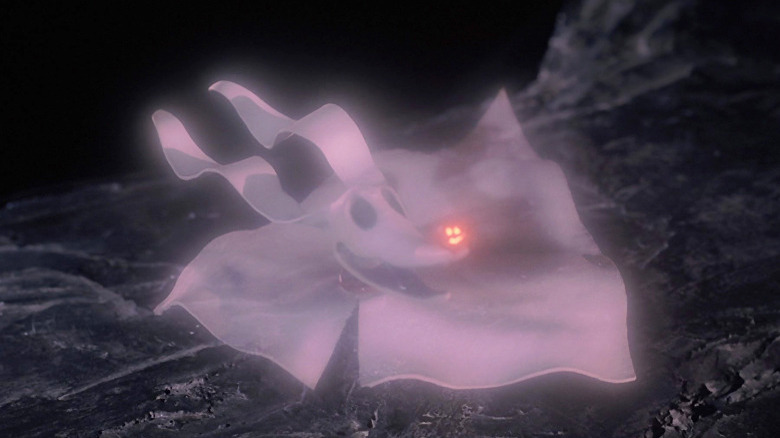 Buena Vista Pictures Distribution
The other benefit to making a "Nightmare Before Christimas" short (like a Christmas or Halloween special) rather than a sequel is the former would have a lot more freedom to play around with its form and structure. This is especially appealing to Selick, who proposed the idea of a short film from the point of view of Zero (Jack's lovable, ghostly dog with the Jack-o'-lantern nose) during his interview with Collider:
"...A short that's about Zero... his viewpoint of the world or a day in his life. I think that's a fantastic idea. And doable. I predict Tim would back [it] then."
In a sense, there's already a precedent for this type of project on Disney+. The streaming service only recently launched "Baymax," a series of short 10-minute episodes that follow the titular healthcare robot from "Big Hero 6" as he offers support and aid to the various citizens of San Fransokyo. It's not, per se, a premise that could sustain a feature-length film but works terrific as the subject for a short-form narrative, much like a day in the life of Zero in Halloween Town. That could also be a great way to celebrate the 30th anniversary of "The Nightmare Before Christmas" in 2023. Just saying.
"The Nightmare Before Christmas" is now streaming on Disney+. "Wendell & Wild" will open in select theaters on October 21, 2022, before hitting Netflix exactly one week later.