RRR Will Not Be India's Oscar Entry For Best International Feature, And That's CRRRazy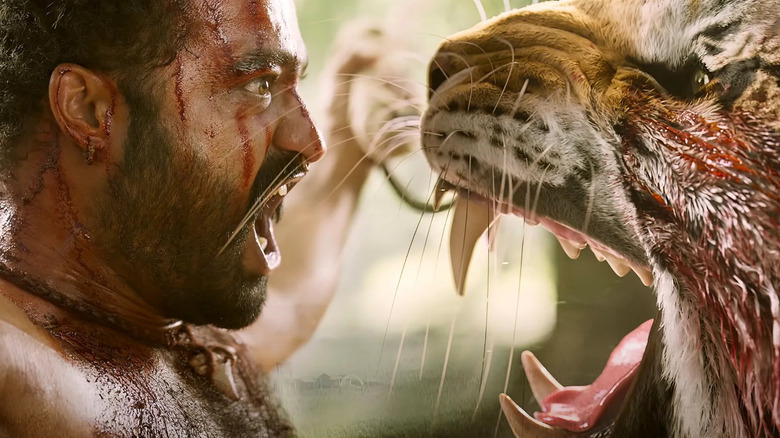 Variance Films
The path to Oscars glory for everyone's favorite Telugu-language blockbuster "RRR," while not ruled out completely, just became that much more difficult.
Who among us had "The bromance epic pitting anti-imperialist revolutionaries against Britain through the power of friendship, dance, and a stray apex predator or two (or dozens, but who's keeping count?) becomes one of the most celebrated box office releases of the year" in their bingo card for 2022? "RRR" was directed by S. S. Rajamouli and led by stars Ram Charan and N.T. Rama Rao Jr, creating such a relentless tidal wave of hype that many prognosticators began to seriously consider the possibility that one of the unlikeliest success stories in recent memory might actually find its way to the most prestigious awards show of the year.
Those hopes were somewhat dashed as India announced its contender for the category of Best International Feature Film, of which only one movie per country is allowed entry.
Variety reports that "Last Film Show" (aka "Chhello Show") has been chosen for the honor of representing one of the most prolific film industries in the world. A strong (if relatively more safe) pick that celebrates a young Gujarati-speaking boy's passion for film and the friendship he strikes along the way, /Film's Hoai-Tran Bui reviewed the stirring and heartfelt film, calling it "a sweet little ode to the magic of movies."
Director Pan Nalin had this to say:
"I could have never imagined such a day would come and bring light and celebration of light. 'Chhello Show' has been enjoying love from around the world but there was an ache in my heart that how do I make India discover it? Now I can breathe again and believe in cinema that entertains, inspires and enlightens."
NeveRRR tell me the odds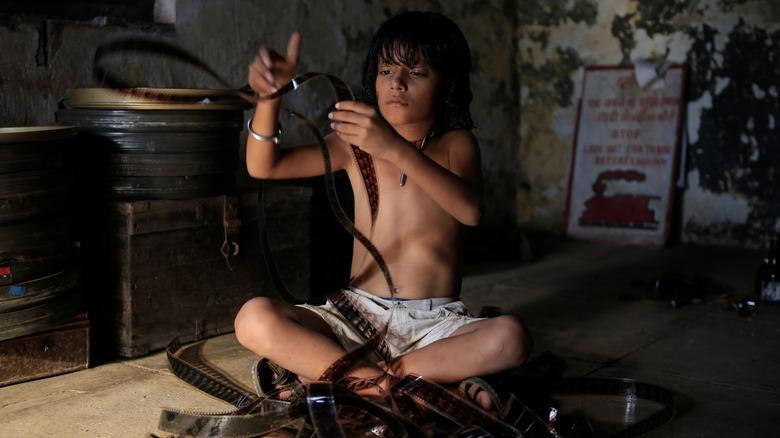 Monsoon Films
While far from an upset, the decision to go with "Last Film Show" as India's sole contender for Best International Film has turned a guaranteed Academy Award nomination for "RRR" into much more of a long shot. As many on social media were quick to point out in the wake of the announcement, it's still possible for "RRR" to receive nominations through other categories — such as Best Original Song or even Best Picture, perhaps? — but given the voting body's established history of questionable choices and incredibly safe picks, perhaps consider severely tempering any expectations moving forward.
As disappointing as it is that one of the most crowd-pleasing and mainstream Indian hits in the last few years missed out on this nomination, the cultural legacy of "RRR" will likely only grow to even higher heights. After releasing in limited theaters to overjoyed (and incredulous) reactions, its availability on Netflix has helped put even more eyes on the exuberant blockbuster that may have missed out on the experience on the big screen. At the very least, highlighting a film like "Last Film Show" at the Oscars will undoubtedly help boost its profile and perhaps lead more viewers to discover the wide-ranging array of cinema that India has to offer.
In the meantime, we'll just be over here daydreaming about all the wildest moments packed into every frame of "RRR."