Woody Allen Plans To Retire From Directing After His Next Movie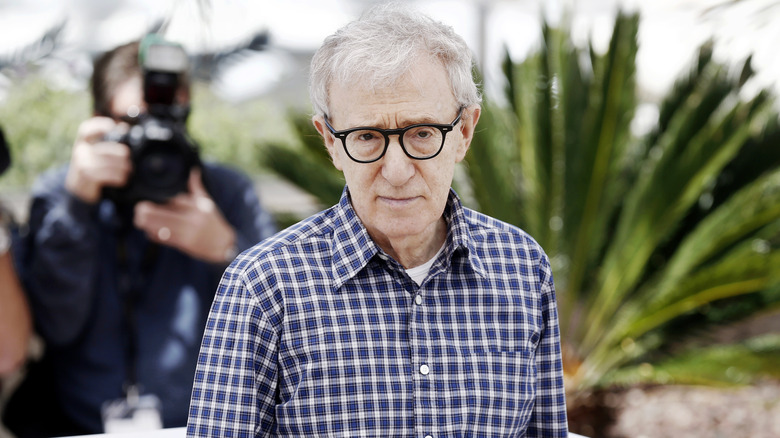 Andrea Raffin/Shutterstock
Update: Woody Allen is walking back claims that he plans to retire after his next film. In a statment released to IndieWire, Allen's press representative said, "Woody Allen never said he was retiring, nor did he say he was writing another novel. He said he was thinking about not making films, as making films that go straight or very quickly to streaming platforms is not so enjoyable for him, as he is a great lover of the cinema experience. Currently, he has no intention of retiring and is very excited to be in Paris shooting his new movie, which will be the 50th."
Our original story continues below.
Woody Allen says that he intends to retire from directing after his next movie, "Wasp 22," which is set in Paris and will begin filming later this month. 
The news broke in an interview with Spanish newspaper La Vanguardia (via Variety), where the 86-year-old Allen said that "my idea, in principle, is not to make more movies and focus on writing." The "in principle" suggests that these retirement plans are not entirely fixed, and may potentially be a "retirement" in the Hayao Miyazaki sense of the word. For now, though, Allen's intention is to finish his current film and then focus on writing a novel. 
'A lot of the thrill is gone'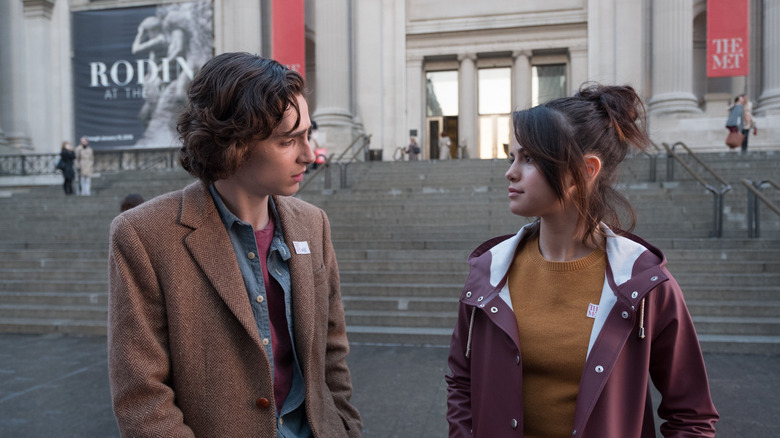 MPI Media Group
This announcement isn't entirely out of the blue. In an interview with Alec Baldwin livestreamed on Instagram earlier this year, Allen indicated that his retirement from filmmaking was imminent, pointing to the decline of the theatrical experience as the reason:
"I'll probably make at least one more movie. A lot of the thrill is gone. When I used to do a film it'd go into a movie house all across the country. Now you do a movie and you get a couple of weeks in a movie house. Maybe six weeks or four weeks and then it goes right to streaming or pay-per-view ... It's not the same ... It's not as enjoyable to me.

"I don't get the same fun doing a movie and putting it in a theatre. It was a nice feeling to know that 500 people were seeing it once ... I don't know how I feel about making movies. I'm going to make another one and I'll see how it feels."
Allen's fall from grace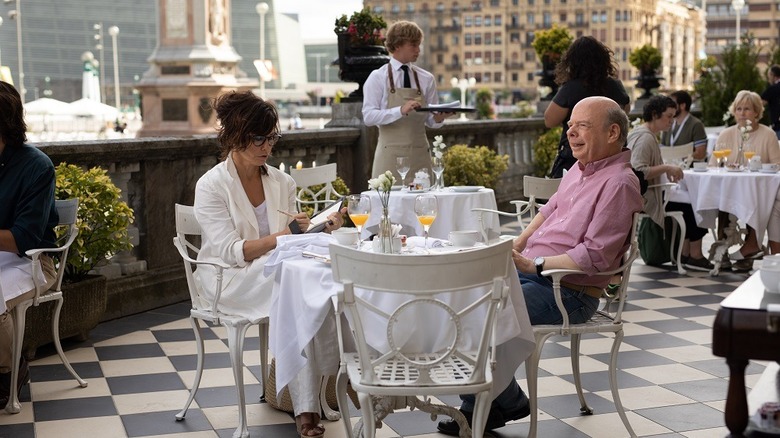 MPI Media Group
The last decade has seen Woody Allen's career take a significant downturn after being blacklisted by much of Hollywood due to allegations of sexual abuse by his adopted daughter, Dylan Farrow, who said that Allen molested her when she was seven years old. The allegations are not new; they first emerged in a 1992 Vanity Fair profile of Allen's ex-partner, Mia Farrow, and in a custody suit between Allen and Farrow that same year. But since no charges were brought, coverage of the story died down quickly at the time.
In 2014, after Allen received the Cecil B. DeMille lifetime achievement award at the Golden Globes, Mia Farrow and Allen's estranged son, Ronan Farrow, both condemned the tribute to the filmmaker's career, reiterating the abuse allegations. Shortly afterwards, Dylan Farrow wrote about the alleged molestation publicly for the first time, in an open letter published in the New York Times. Allen has always denied the allegations, describing them as "categorically false."
In 2019, Allen's film "A Rainy Day in New York" was shelved by Amazon Studios, leading the director to sue Amazon for $68 million (the case was eventually settled out of court). Allen's most recent movie, "Rifkin's Festival" (pictured above), was released to mixed reviews and, while it grossed $2.3 million internationally, made just $24,000 in its limited U.S. release.
Allen told La Vanguardia that his 50th and apparently final film, "Wasp 22," will be similar to "Match Point" and described it as "exciting, dramatic and also very sinister."