Don Mancini's Favorite Moment Of Chucky Season 1 Has Nothing To Do With Chucky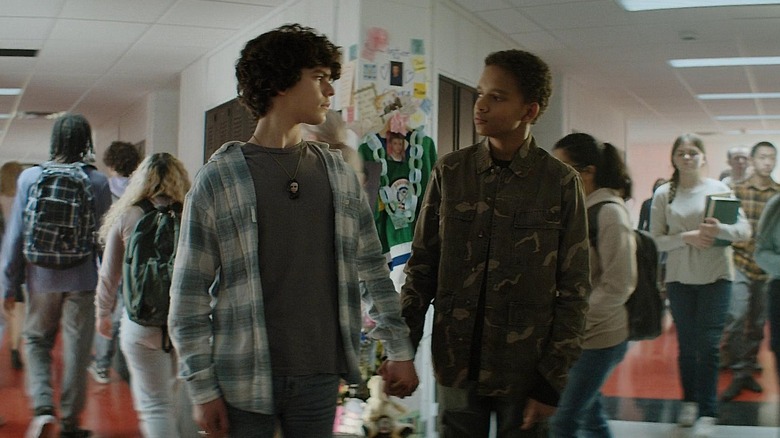 Syfy
No one on the planet has spent more time with Chucky than Don Mancini, and that includes the longtime voice of the character, Brad Dourif. Since the very first "Child's Play" movie in 1988, Mancini has been the man in charge of telling the story of the doll possessed by Charles Lee Ray across seven movies and an entire season of television. Referring to him as "Chucky's daddy" is the understatement of the century, and with a second season of the hit series for USA and Syfy just around the corner, it's got Mancini thinking about some of his favorite moments with his Good Guy creation. It's hard to choose a favorite moment even as a fan (mine's when he showed up on WCW Nitro to harass Rick Steiner), but for Mancini, it's literally like asking a father to choose a favorite memory with his child.
During the NBCUniversal Press Tour for season 2 of "Chucky," Mancini took the time to highlight his favorite moment in season 1 of "Chucky," which doesn't have anything to do with everyone's friend to the end. "One of my favorite moments from season 1 was the Jake/Devon kiss," Mancini said. "And that was something we planned and talked about a lot and worked on, and there was very nervous energy on the set that night, but Zack [Arthur] and Björgvin [Arnarson] did such a great job and had us all crying when it happened."
We're here, we're queer, get used to it ... or deal with Chucky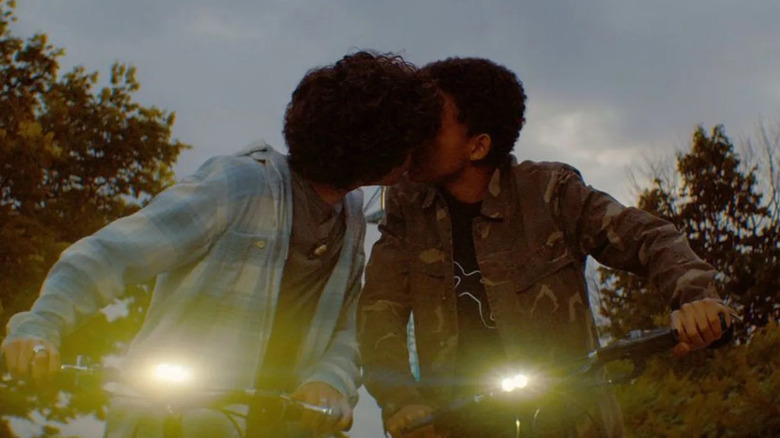 Syfy
For those that don't know, Don Mancini is an openly gay man, and his queerness has had a massive influence on the latter installments of the franchise. There have always been queer elements scattered throughout the "Child's Play" series, but after "Bride of Chucky" dove headfirst into camp-horror territory, the series has become a sacred cow for the queer horror community. Season 1 of "Chucky" starred Zackary Arthur as Jake Wheeler, a young gay kid trying to navigate those feelings while also harboring a murderous talking toy. When he eventually comes out to Chucky, he mentions having a genderfluid kid ("Seed of Chucky" star Glen/Glenda). It shocks Jake to learn that Chucky is an affirming parent, to which the sociopathic killer says, "I'm not a monster, Jake."
When not dealing with Chucky's reign of terror, much of season 1 focused on Jake figuring out his identity, and how it related to his new friend and crush, Devon (Arnarson). Fortunately, the feelings Jake had were reciprocated, and the two started a romance in the midst of their battle for survival. "Just knowing that that went over so well and the characters in that relationship have been embraced by the LGBTQ+ community, that has really meant a lot to all of us," Mancini said. Stories about young, queer love are still hard to come by on mainstream TV, but the fact that Mancini was able to incorporate one of the best in recent memory on a show about a doll that kills people is a testament to his brilliance.
Season 2 of "Chucky" premieres on October 10, 2022, on USA and Syfy.