Is There Another Star Wars Romance Brewing Between Cassian Andor And Bix Caleen? [Exclusive]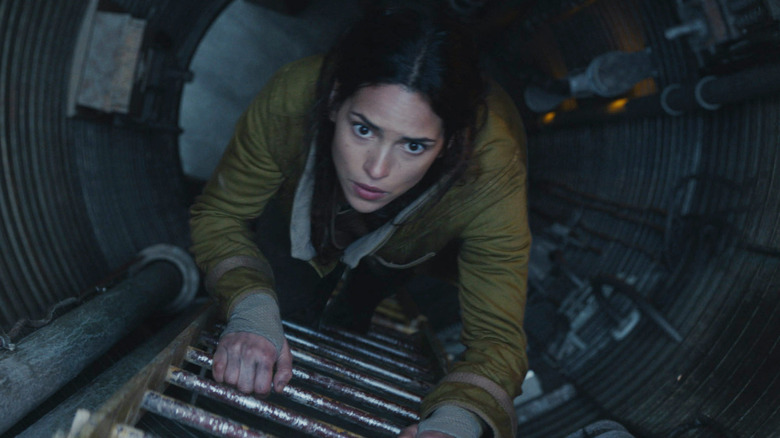 Lucasfilm
"Rogue One: A Star Wars Story" showed the world a darker, grittier, and relatively morally gray side of a galaxy far, far away that had never been seen before when it came out in 2016. The film tells the previously untold tale of how a plucky team of Rebels — Er, spoiler? I guess we're still doing that? — sacrificed their lives to capture the plans for the first Death Star, an event which, in turn, sets the stage for the far more triumphant ending to "A New Hope."
Less talked about but just as heartbreaking is the unfulfilled romance at the heart of "Rogue One." I refer to that between Cassian Andor (Diego Luna) and Jyn Erso (Felicity Jones), who quite literally die in each other's arms as the Death Star blows up the Imperial base on Scarif around them. (No, I didn't forget Chirrut Îmwe and Baze Malbus. I said unfulfilled romance, remember?)
If you were hoping Cassian would have an easier time finding love in the upcoming "Rogue One" prequel series, "Andor," you might want to adjust those expectations. Adria Arjona is co-starring in the show as Bix Caleen, a mysterious character who Cassian meets on the planet Ferrix, and by the look of it, the most likely candidate to become his romantic interest in the series. However, during her interview with /Film's own Ryan Scott, Arjona said that may not happen due to, you know, the whole thing about the rebellion against the tyrannical forces of the Galactic Empire heating up.
'There's trust that's been broken and rebuilt'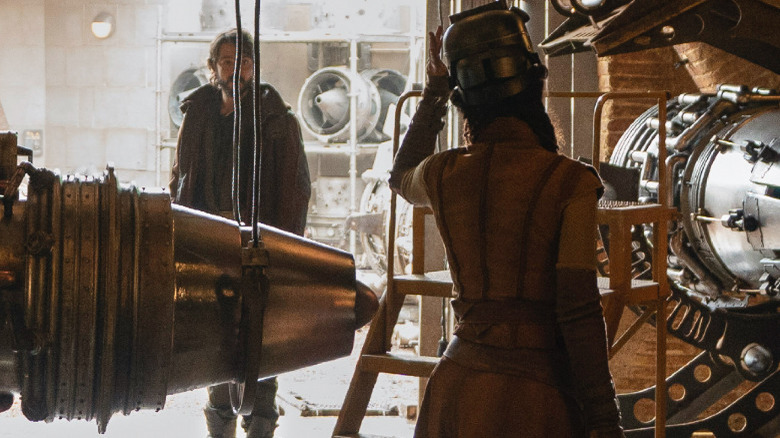 Lucasfilm
Created by "Rogue One" co-writer Tony Gilroy, "Andor" is as much about Cassian's origins as it is about the origins of the Rebel Alliance. The series picks up five years prior to "Rogue One," at which point Cassian is a crook focused on his own survival rather than a freedom fighter ready to lay down his life to defeat the Empire. Similarly, in her interview with Ryan, Arjorna alluded to Cassian and Bix having a shared history fraught with tension due to Cassian's shady behavior.
As for romance? In the immortal words of Alden Ehrenreich, it's complicated. Arjona explained:
"I think it's a little bit of ... I don't even know how to answer that, really. But I think the second you meet them, you understand that they've been through so much. There's so much history there between them two. There's trust that's been broken and rebuilt. And you can feel that right away, knowing Cassian, even if you had watched 'Rogue One.'"
Another obstacle in the way of their relationship is Cassian's habit of disappointing Bix "because he always leaves," Arjona noted. But even if the pair could work through their collective baggage, Arjona said Bix already knows on some level Cassian is "destined for something bigger than himself." She added:
"So I think when you meet them both, you have a feeling that timing has just not been on their side. And there is no time to worry or think about romance. Everyone's at a cusp of a revolution. There's so many other things going on that are really important. But I think timing hasn't been on their side."
Ah, such is life in the "Star Wars" galaxy. Here's to even more heartbreak when "Andor" arrives on September 21, 2022, on Disney+.