Working With Robin Williams In Jumanji Took Some Getting Used To For David Alan Grier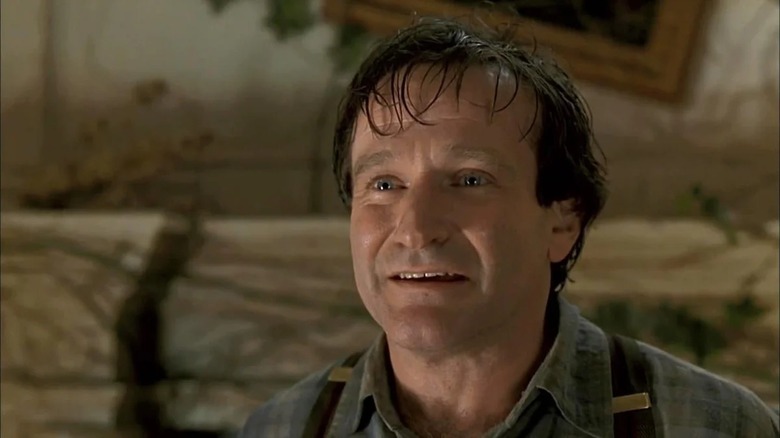 Sony/TriStar Pictures
In the past few years, the "Jumanji" film franchise has undergone a significant transformation with its wildly successful reboot "Jumanji: Welcome to the Jungle" and its sequel "Jumanji: The Next Level." While both films fared well at the box office, it's impossible to forget that the original 1995 film is the most magical of them all. There's something fascinating about getting stuck playing a board game where throwing dice could very well cause some kind of anarchic destruction in your own world. Starring the late, great Robin Williams and adapted from the book by illustrator/writer Chris Van Allsburg, the Joe Johnston-helmed film is '90s nostalgia at its best. No modernized film can replicate its impact, especially with Williams leading the film.
Many of the comedy veteran's co-stars and collaborators have shared fond memories made while working with Williams over the years. In an interview with Andy Cohen, "Jumanji" actor David Alan Grier ("Joe Pickett," "In Living Color") praised Williams' on-set attitude, revealing that the actor was always excited to be there, and never in a bad mood.
Robin Williams was unstoppable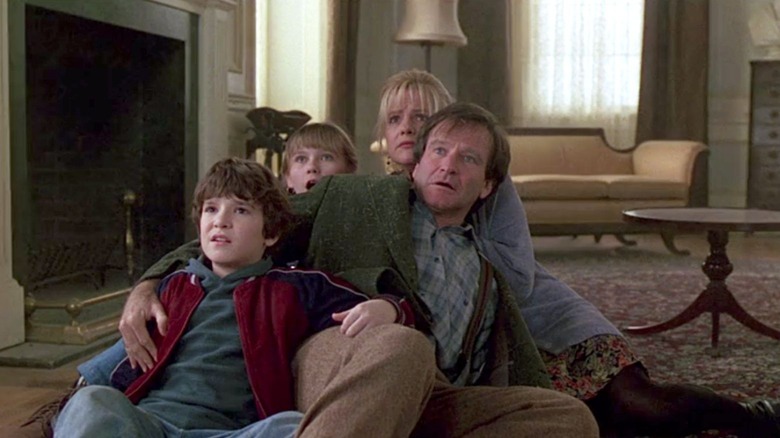 Sony/TriStar Pictures
Grier, who played Carl Bentley, an ex-Parrish shoe company employee and later police officer, shared many scenes with Williams' character and conveyed what it was like to work with him during his appearance on "Watch What Happens Live with Andy Cohen."
The actor admired Williams — the late comedian was one of his greatest heroes. To work alongside him was a dream come true. Grier noted how the actor was "never in a bad mood" despite working tedious shifts and wanted to hang out and participate in improv when done filming:
"I remember Robin was never in a bad mood ... we would work 12-15 hours a day, then he would say, 'David, you wanna go out in the club and do improv?' And I was like, 'Improv? I'm going to sleep.'"
Interestingly, Williams' co-stars later revealed that the actor went to a comedy club in Vancouver after filming "Jumanji" every day, where he spent hours getting pent-up jokes out of his system. It was the only way he could keep his improv in check.
'Not one bad thing to say about him'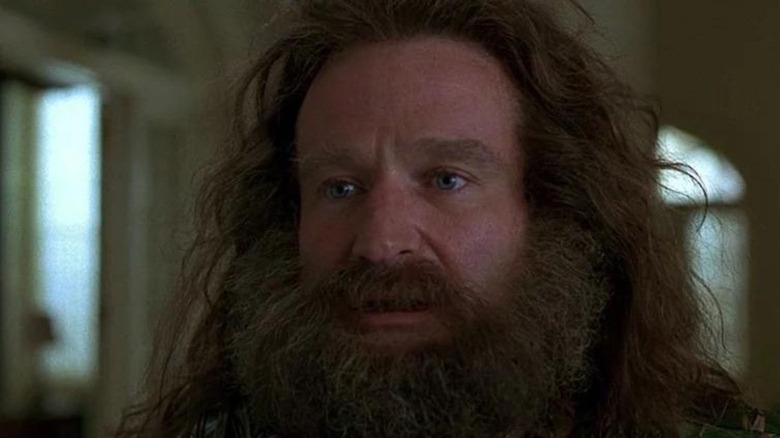 Sony/TriStar Pictures
Grier revealed a funny story from the first time he filmed a scene with Williams: he forgot all his lines. The actor's initial shock perhaps resulted from being star-struck, as Grier previously noted the actor was one of his idols. The actor dearly misses his former co-star, and cherishes the time they had together.
"He was just great, a really sweet man, and I really miss him. Not one bad thing ... not one bad thing to say about him. He was one of my idols, to act with him..." Grier said, before trailing off.
Robin Williams was undoubtedly one of Hollywood's greatest comedians — he embodied countless unforgettable characters over the course of his career. His presence is irreplaceable, so to hear about the fond memories he created during the filming of some of his most noteworthy films, so long after his passing, is a great way to remember his contributions to cinema.