Baz Luhrmann Is 'Too Tired' To Release A Four-Hour Elvis Cut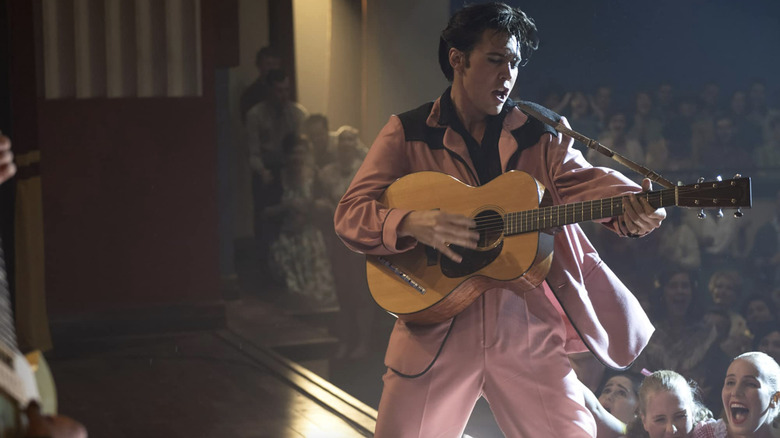 Warner Bros. Pictures
Baz Luhrmann's latest epic film, "Elvis," is now streaming on HBO Max after a successful theatrical run. Starring Austin Butler as the King of Rock and Roll, the film has been heavily promoted during its press run with tales of harrowing dedication from both Austin Butler and director Baz Luhrmann. It's never more evident than in the final theatrical cut of the film, which features manic and dream-like editing and a massive runtime worthy of the man known as Elvis.
Butler's dedication to the role has earned the actor praise for his portrayal of Elvis, and Luhrmann's direction for the story is also to be admired. But Luhrmann's grandiose vision for the story of "Elvis" could have been even grander. Luhrmann stated that a lot was left on the cutting room floor in the past, with his first cut being as long as four hours.
According to a new interview with the director, the extended cut of "Elvis" is seemingly no longer a question of "if" but "when."
A complicated process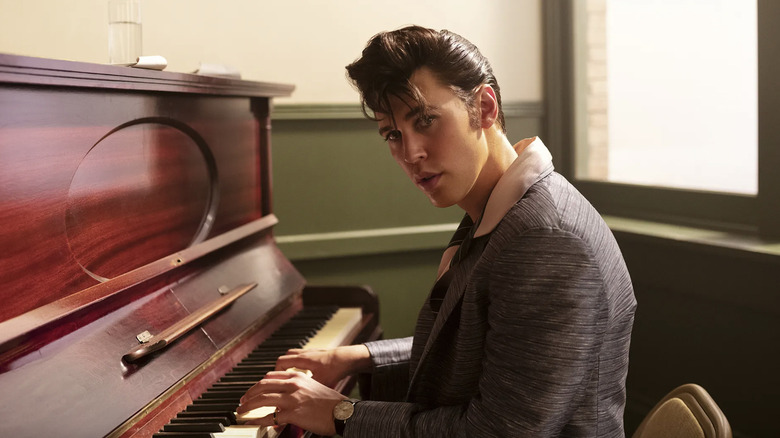 Warner Bros. Pictures
In an interview with ScreenRant, director Baz Luhrmann revealed that getting an extended cut of "Elvis" is only a matter of time. The only thing keeping it from happening is the exhaustion Luhrmann has from working on the massive biopic:
"I don't close my mind to the idea that there would be an extended cut. Right now, with how long it's stayed in the theaters and how well it's done, it's crossed the line. But it's done so well on HBO Max over the weekend, so it's about the parent company going, 'Wow, it's really worth spending the money.'"
"Elvis" and its box office success is a big part of why conversations about an extended cut are possible. However, according to Luhrmann, it's no easy ask and frankly, he's too tired to make it at this point.
"Because it isn't just like I've got it, and you just put it out there. Every minute in post-production, you have to do visual effects, grading, cutting, refining, and ADR sound. It's not like it's just sitting there finished, and I can just push a button, and it comes out. You'd have to get back in and work on it. To do an extended cut, you'd be working on it for another four or six months something. I'm not closed to it, but not now. I'm a little bit on the tired side."
Untapped potential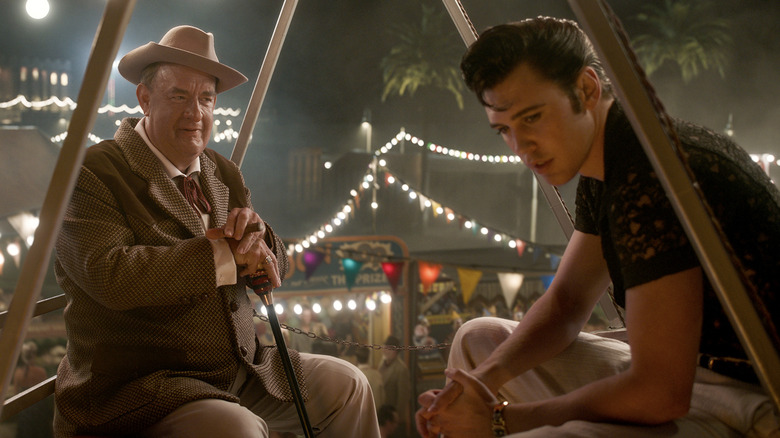 Warner Bros. Pictures
Baz Luhrmann is a director who takes his time, if the recent news about his film "Australia" becoming a limited series is any indication. With new footage, an expanded soundtrack, and an entirely new ending, Luhrmann is obviously open to revisiting his films and revamping them with altogether new edits.
And, of course, there's the fact that there's still so much about the life of Elvis Presley that an extended cut of the film could explore. The Colonel Parker-centered film relied heavily on Tom Hank's odd but mesmerizing performance as the Colonel to push the narrative forward. The fact that there are still plenty of scenes left on the cutting room floor, such as Elvis' iconic meeting with Nixon or the Colonel getting rid of Elvis' bandmates, makes this extended cut of "Elvis" absolutely necessary at this point.
Give the people what they want, Baz Luhrmann. Let us hear Tom Hanks re-tell the meeting of Elvis and Nixon, in turn giving us more Austin Butler as Elvis later in his career. The director should, of course, also take his time with it, so as not to work himself to exhaustion.