Neill Blomkamp To Direct David Harbour In Gran Turismo Video Game Adaptation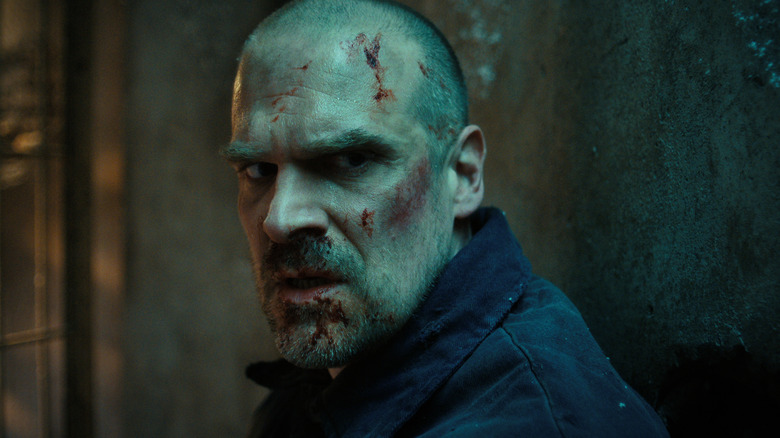 Netflix
Gearheads are gonna be eatin' good very, very soon. It's been rumored for months that Neill Blomkamp ("District 9," "Elysium," "Chappie") was going to be directing a movie for Sony based on the ridiculously popular "Gran Turismo" video game series, and thanks to an exclusive release from The Hollywood Reporter, these rumors are now a reality. Best known for his action-packed forays into science fiction, Blomkamp's film will be based on not just the best-selling PlayStation game of all time of the same name, but also a true story inspired by one of the game's players.
Considering "Gran Turismo" is a hyper-realistic racing simulator known more for its remarkably accurate driving physics emulation and licensed vehicles, the lack of a plot had plenty wondering how it would even be possible to turn the game into a feature film. Fortunately, a script by Jason Hall ("American Sniper") and Zach Baylin ("King Richard") has the answer.
According to THR's report, the film is being touted as "the ultimate wish-fulfillment tale of a teenage 'Gran Turismo' player whose gaming skills won him a series of Nissan competitions to become an actual professional racecar driver." So it's like "Pixels," or the Emmy award-winning episode "Best Friends Forever" of "South Park," but with racecars and stakes that don't include having to save the universe. And to add a cherry on top of this highly-anticipated sundae, "Stranger Things" resident daddy, David Harbour, has signed on to star as a retired driver who teaches the wunderkind to drive.
Vroom, vroom!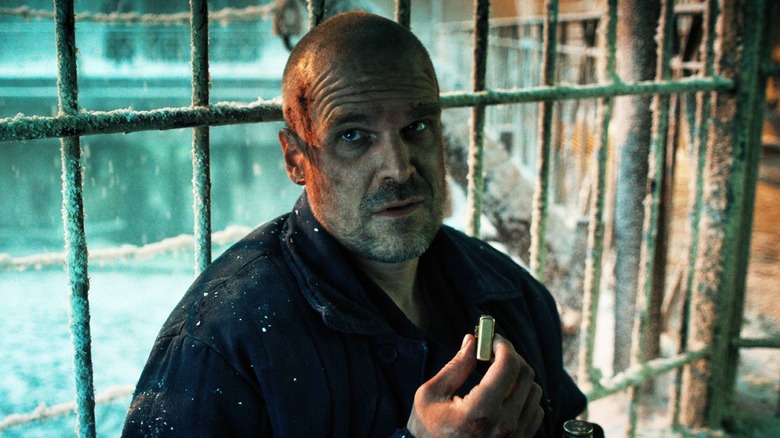 Netflix
Game creator Kazunori Yamauchi and screenwriter Jason Hall are executive producing, with PlayStation Productions' Asad Qizilbash and Carter Swan, as well as Doug Belgrad and Dana Brunetti, producing. "As one of PlayStation's longest standing and most beloved franchises, it's great to be partnering with Columbia Pictures again to bring 'Gran Turismo' to life in an exciting way," said Qizilbash to THR. "We can't wait for audiences to see Neill's vision of this inspiring true story of a gamer turned professional race car driver."
The driver in question is Jann Mardenborough, a British professional racing driver competing in the Japanese Super GT series. He came to prominence in 2011 when he became the third (and youngest) winner of the reality competition series "GT Academy," besting over 90,000 competitors.
On paper, this "Gran Turismo" movie really does sound "The Last Starfighter" for people who were really into "Ford v. Ferrari," but the real wild card in this situation is Blomkamp. His signature filmmaking technique is typically a hand-held, cinéma vérité style, seamlessly combining practical elements with photo-realistic CGI. "Gran Turismo" games are flashy and polished, often shown through the driver's POV. This gives Blomkamp an exciting playground to work within, and this film will be anything but ordinary.
Sony is anticipating a theatrical release for "Gran Turismo" on August 11, 2023.