Jean-Luc Godard, Legendary French New Wave Director, Has Died At 91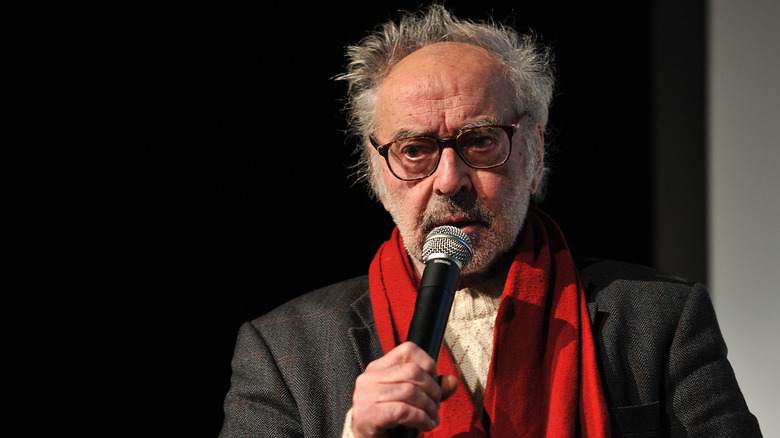 The Image Gate/Getty Images
The end of a cinematic era is here. Jean-Luc Godard, the powerhouse of modern French cinema and pioneer of the French New Wave, has died at age 91. According to the Hollywood Reporter, French newspaper Liberation was the first to report the news, but no cause of death has been confirmed as of this writing.
Later, Godard's family put out a statement. "There will not be any official ceremony," the filmmaker's family confirmed. "Jean-Luc Godard died peacefully in his home surrounded with his close ones. He will be incinerated."
Critic to filmmaker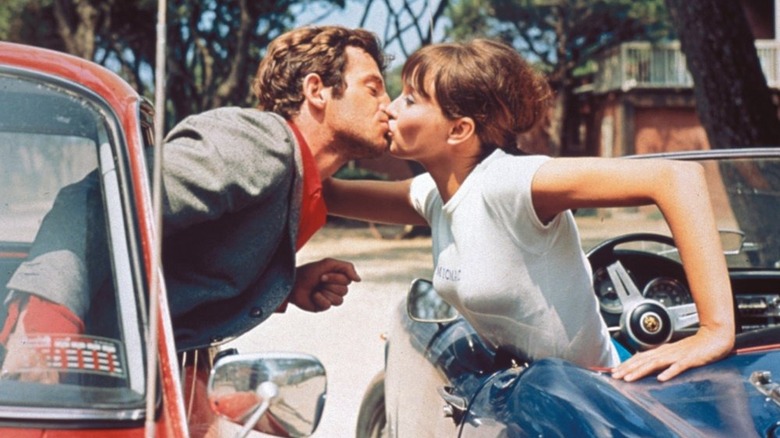 Société Nouvelle de Cinématographie
Godard was an inspiration to many, and to me personally, because of how he got his start. The filmmaker originated on the film scene as a critic, having written for Cahiers du Cinema many times in the 1950s before transitioning into filmmaking with a bang in 1960. He premiered his first film, "Breathless," that year at the Berlin Film Festival, where it went on to win the Silver Bear. The movie changed cinema as it was known at that time by incorporating meta elements, including fourth wall breaks and jump cuts. Jean Seberg and Jean-Paul Belmondo starred in the feature, and went on to become major players in the French New Wave world.
According to The Hollywood Reporter, "Godard's major contribution to cinema was his idea that a movie was both the story it was telling and the story of the movie itself — how it was made and how the viewer apprehended it. All of Godard's films were, in a sense, about film." There's nothing that makes that sentiment more true than the filmmaker's behemoth of a career.
A behemoth of a career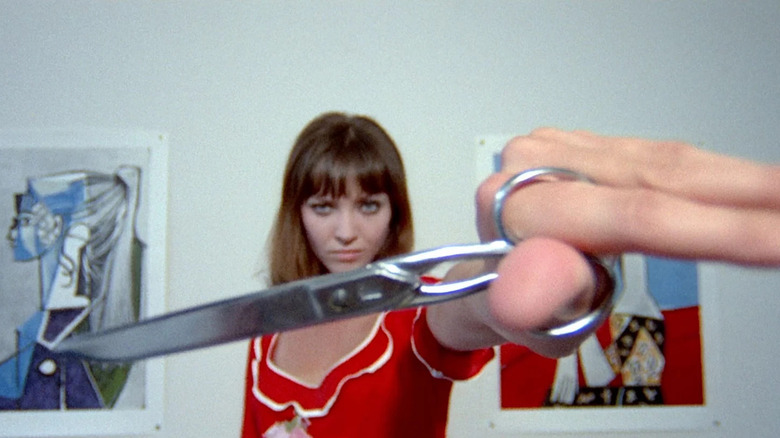 Société Nouvelle de Cinématographie
Over the last 50 plus years, Godard directed close to 70 works, between features, documentaries, short films, and television. He has worked in several different genres, with his early works paying homage to the pop art of the era they were born from, to later working on Hollywood films and political movies in the late 1960s and through the 1970s. Later in the '70s and the 1980s, he began to experiment with the relationship between video and fragmented narratives, but went on to work on autobiographical and historical montage films in the 1990s. In short, he really explored it all.
But he continued to try to innovate into his old age. His later works, including 2010's "Film Socialisme" and 2014's "Goodbye to Language," used 3D elements as well as camera-phone footage and subtitles in an effort to continue to experiment with film and story.
A shining achievement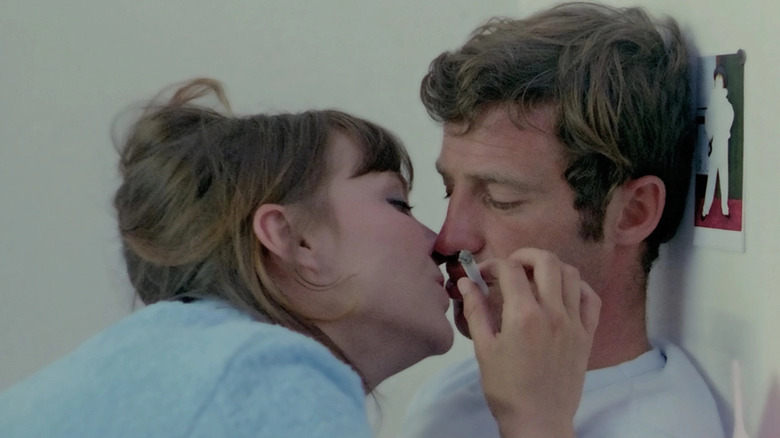 Société Nouvelle de Cinématographie
Both films were screened in competition at the Cannes Film Festival, and won, respectively, the Jury Prize and a Special Palme d'Or, despite the fact that Godard never received the top prize at the festival previously. He was awarded an honorary Oscar in 2010, but never won a Cesar Award in France despite having two nominations.
Godard once said, "He who jumps into the void owes no explanation to those who stand and watch." He did just that, and he didn't owe anyone a reason why, but he gave them one with every new work produced. Cinema will deeply miss his dedication, and fierce personal attachment, to the craft.