'Goodbye To Language' Trailer: Jean-Luc Godard Experiments With 3D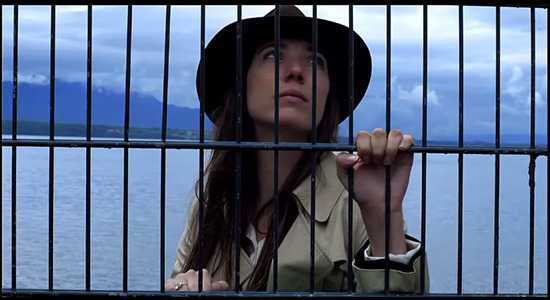 Jean-Luc Godard releases his thirty-ninth film this year, and his first in 3D. The film, Goodbye to Language, is an experimental effort that takes an approach to 3D that has been called radical and even game-changing. (Though we probably won't see anyone using 3D in this manner for a conventional film any time soon.) The film premiered at Cannes, where it shared the Jury Prize with Xavier Dolan's film Mommy; now you can see the first Goodbye to Language trailer from US distributor Kino Lorber.
Héloise Godet, Jessica Erickson, Kamel Abdeli, Richard Chevallier, Alexandre Païta and Zoé Bruneau all star in a film that appears to be about the structure of film itself. This isn't a typical narrative, and it appears to be one that goes even further out than some of Godard's recent work. I can't wait to see it. This trailer seems like a pale representation, but we'll take it for now.
Trailer and poster via The Playlist. Goodbye to Language will start to play small engagements in individual cinemas starting on October 16, with week-long engagements starting in New York on October 29 and then rolling out to additional cities in the weeks to come.
Here's something like a synopsis, though such a thing seems to be completely unsuited for this film. A longer version is at the Cannes website.
A married woman and a single man meet. They love, they argue, fists fly. A dog strays between town and country. The seasons pass. A second film begins...