The Daily Stream: Paul Thomas Anderson's Boogie Nights Keeps On Getting Better With Age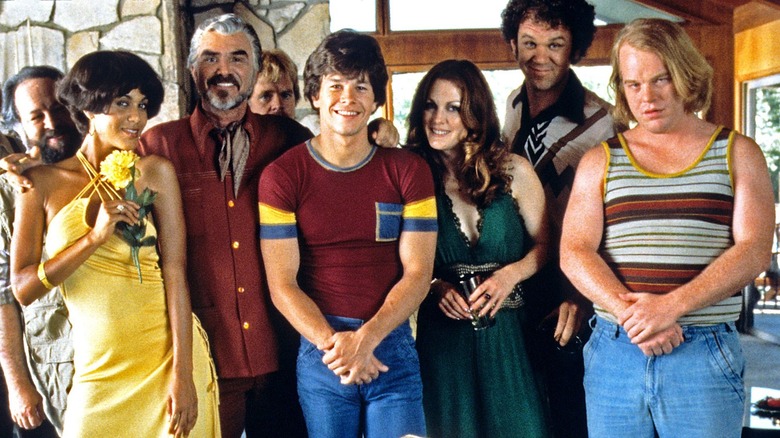 New Line Cinemas
(Welcome to The Daily Stream, an ongoing series in which the /Film team shares what they've been watching, why it's worth checking out, and where you can stream it.)
The Movie: "Boogie Nights" (1997)
Where You Can Stream It: Netflix
The Pitch: "Boogie Nights" follows the story of nightclub dishwasher high school student Eddie Adams, played by Mark Wahlberg. He longs to break free from the confines of his 1970s suburban home, where he lives with an emotionally abusive mother (Joanna Gleason) who doesn't understand him. But when he meets a charismatic porn director (Burt Reynolds) who emboldens something within him, he transitions into a life of celebrity and excess as he becomes the biggest porn star of the decade: Dirk Diggler.
Why it's essential viewing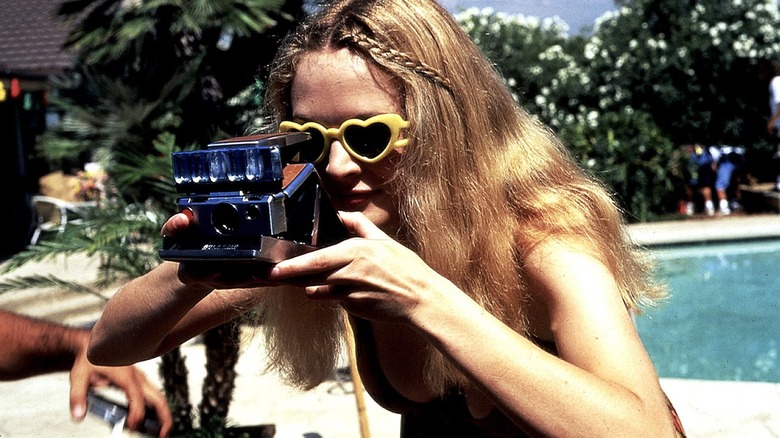 New Line Cinemas
Paul Thomas Anderson's second feature film has a reputation that precedes it. At this point, the movie has certainly achieved its fair share of recognition, but yet it still sometimes seems as though I'm meeting swaths of people who have never seen it. It certainly keeps me evangelizing about the film whenever I get a chance, and I have yet to find myself bored of what it has to offer. It really does just keep getting better with age. 
I'll admit, I'm a major PTA fan in general. "There Will Be Blood" and "The Master" rank among my top favorite films, and generally speaking, it can be argued that Anderson is one of the most prolific filmmakers of our generation. He wrote and directed "Boogie Nights" at age 27, and the first thing I think of when that number sinks in is the film's maturity. It's certainly filled with immaturity in the right doses — characters like Rollergirl, Reed Rothchild, and Philip Seymour Hoffman's iconic sound guy Scotty J are great examples of where the film leans on its naivety — but the script, and by extension, the rest of the characters embodying that script each have a very believable maturity about them, which is commendable coming from such a young filmmaker writing about such bold themes.
The right cast of characters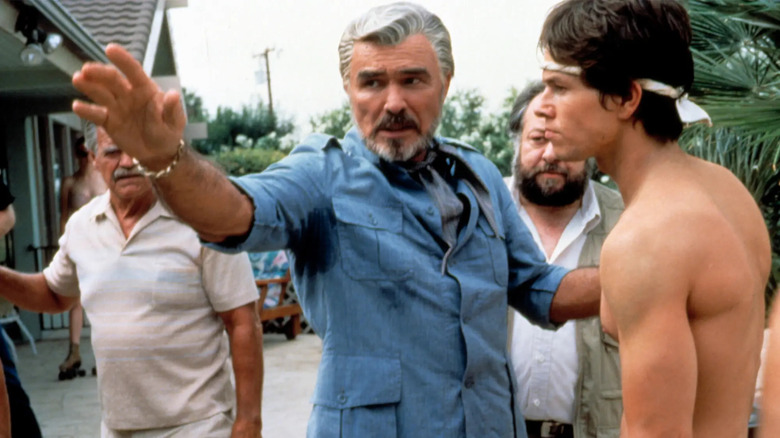 New Line Cinemas
Aside from the impressive script and story, the performances in "Boogie Nights" will forever be a reason to come back to this film. Mark Wahlberg's star turn as Diggler is one for the books, while Julianne Moore's sultry yet endlessly nurturing Amber Waves is a treasure to watch as her complicated life comes crashing down on her. Burt Reynolds as the smart and talented director Jack Horner, Don Cheadle as the stereo salesman slash porn star Buck Swope, Alfred Molina's cameo as the cracked-out drug dealer Rahad Jackson; One of the things Anderson does best is build characters that are damn near unforgettable. His ensemble films, "Boogie Nights" included, are riddled with those types of players. That specificity combined with his excellent casting just cements this film as one you have to watch at least once in your lifetime — so what are you waiting for?