Hayden Christensen Channeled Jake Lloyd's Anakin For Star Wars: Attack Of The Clones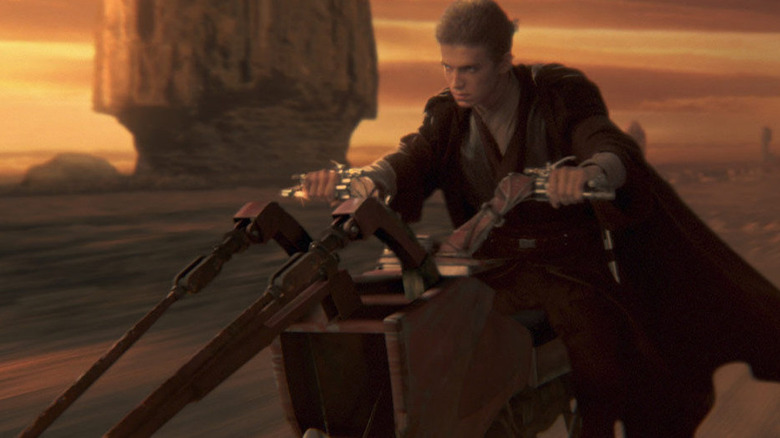 Lucasfilm
While many people have been extremely critical of his performance in the years since he debuted in the "Star Wars" franchise, Hayden Christensen was recently welcomed back into the fold of a galaxy far, far away thanks to his involvement in the "Obi-Wan Kenobi" series alongside fellow prequel star Ewan McGregor. The actor who portrayed Anakin Skywalker during his most formative years is also set to reprise the role for the upcoming Disney+ series "Ahsoka." However, the jury is still out on whether he'll be interacting with his former padawan (played by Rosario Dawson) in a flashback or as a force ghost.
But Christensen's return to "Star Wars" doesn't just offer new opportunities for him to don the iconic attire of Darth Vader. His involvement in these new shows also allow him to look back on the projects that kicked off his stint in the world that George Lucas created back in 1977. For example, as part of the 20th anniversary celebration for "Star Wars: Attack of the Clones," he was able to reflect on his process of creating the pre-Vader Anakin after Jake Lloyd got the ball rolling in "Star Wars: The Phantom Menace."
Negotiations with a lightsaber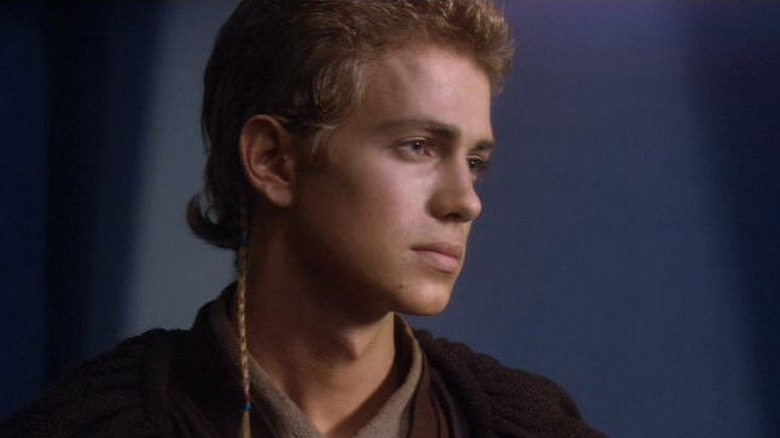 Lucasfilm
While speaking to StarWars.com, Christensen looked back on what he did to develop his version of the character of Anakin after he was given the reins from Lloyd. In addition to looking at all the source material featuring Vader from the original trilogy, the actor studied his predecessor to ensure that his performance was in line with what came first:
"For me, one of the aspects of 'Star Wars' that I found really compelling was the generational aspect of it. I really wanted that to feel authentic and have as much continuity as possible. I was very cognizant of the performance that Jake Lloyd gave [in 'Episode I'], and wanting it to feel like it really was just an older version of that kid, to some of the nuances and mannerisms of Darth Vader, wanting that transition to have some context as well, and to his children, Luke and Leia, and for that lineage to feel convincing. So I had a lot that I was drawing from, and then of course, everything he's going through in the story."
This definitely shows great mindfulness and dedication to the craft on Christensen's part. He could have easily said that his Anakin was a completely different person since the character changes so much between the first and second movie, just as we all changed considerably as we navigated our teen years. But his performance was so integral to the overall story of "Star Wars" — after all, it connects the inquisitive, podracing child to one of the most powerful Sith Lords in history — that he took extra steps to ensure that the connection was made properly, something that is much more appreciated now that the perception of the prequels has softened a bit over the years.