Star Wars Series Ahsoka Adds Hayden Christensen To Its Cast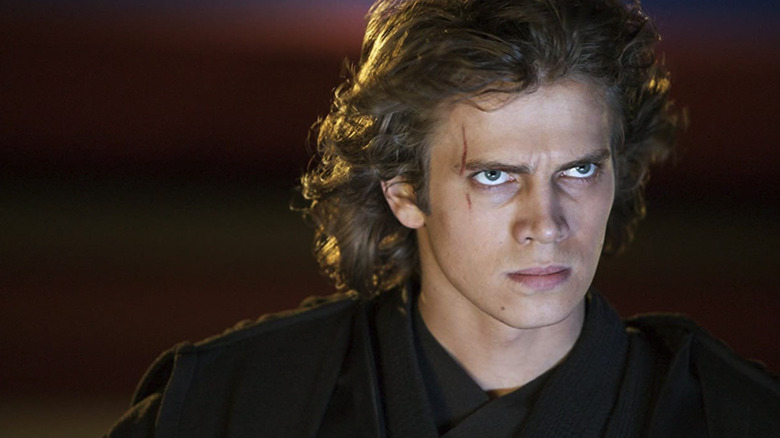 Lucasfilm
Hayden Christensen is once again returning to a galaxy far, far away. 
The actor, who portrayed "Star Wars" character Anakin Skywalker in 2002's "Attack of the Clones" and eventually became Darth Vader in 2005's "Revenge of the Sith," is now set to appear in "Ahsoka," the upcoming live-action Disney+ streaming series centering on fan-favorite character Ahsoka Tano.
Wait, Isn't Darth Vader Dead?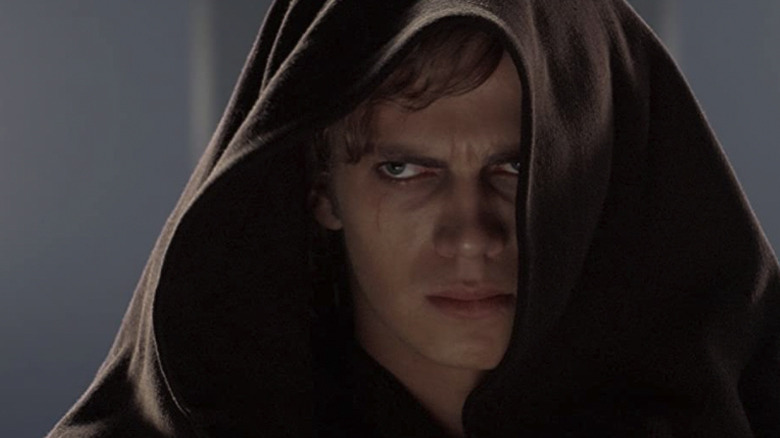 Lucasfilm
The Hollywood Reporter broke the news about Christensen's appearance in "Ahsoka," which would see the actor reunite with his "Shattered Glass" co-star Rosario Dawson. Dawson plays the title character in the upcoming series and made her debut as the live-action version of the Jedi warrior in season 2 of "The Mandalorian." But given that "Ahsoka," like "The Mandalorian," is set several years after the events of "Star Wars: Return of the Jedi," there's a big question here: how the heck does Anakin Skywalker/Darth Vader show up when he's dead by that point? (Remember, Vader sacrifices himself in order to kill Emperor Palpatine and save Luke Skywalker at the end of "Return of the Jedi." Let's all just pretend that Palpatine stayed dead instead of came back as a weird zombie in "The Rise of Skywalker," shall we?) 
When Ahsoka was first introduced in 2008's animated "Star Wars: The Clone Wars," she served as Anakin's padawan – essentially a trainee in the ways of the Jedi. Details about Christensen's role in this live-action show are being kept close to the vest, but The Hollywood Reporter speculates that we may see flashbacks to the time Anakin spent training his apprentice. Then again, writer Dave Filoni could also go the more obvious route here and simply make him a Force Ghost who occasionally interacts with Ahsoka.
This Will Be His Second Disney+ Show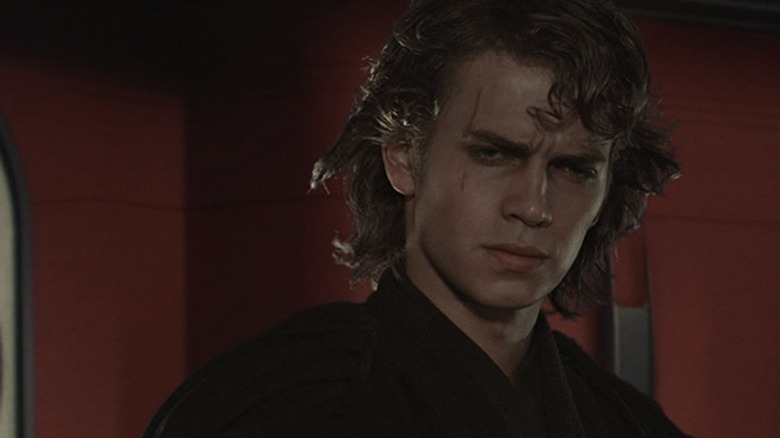 Lucasfilm
In December 2020, Lucasfilm president Kathleen Kennedy announced that Christensen had been added to the cast of "Obi-Wan," the Disney+ streaming series that will feature the return of Ewan McGregor as Obi-Wan Kenobi. That show takes place ten years after the events of "Revenge of the Sith," and Kennedy specifically said Christensen "will return in the role of Darth Vader" in "Obi-Wan," where fans will see "the rematch of the century" between Vader and Kenobi.
Interestingly, though, the terminology regarding Christensen's appearance on "Ahsoka" is more vague. Will he be Darth Vader, or Anakin? Personally, I'm hoping it's Anakin, just so we can see what Christensen can bring to both of those identities all of these years after his work on the prequel trilogy.
"Obi-Wan" is set to premiere sometime in 2022, and "Ahsoka" does not have a release date yet.