Inside Out Sequel Announced By Disney And Pixar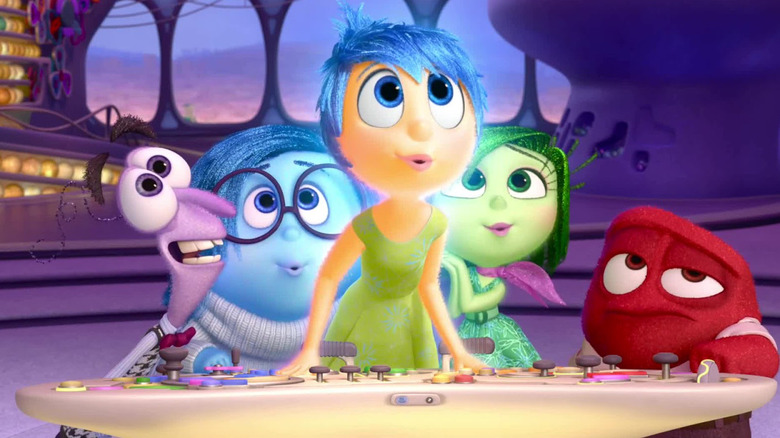 Disney / Pixar
That noise you hear is the sound of Fear panicking. Or maybe it's Joy jumping up and down with glee? It could be Disgust turning her nose up as she utters, "Ugh, this better not be another 'Cars 2.'" Or maybe it's Anger yelling, "Why mess with a classic?!" It might even be Sadness quietly muttering, "Everybody knows the 'Toy Story' sequels are the only really great Pixar sequels." Honestly, it's probably all of these things at the same time.
Released in 2015, "Inside Out" takes place in the mind of Riley (voiced by Kaitlyn Dias), an 11-year-old girl whose life is upended when her family moves from Minnesota to San Francisco. Riley and the five personified emotions that oversee her thoughts and feelings are forced to navigate the many challenges that come with such a huge move. Like any other Pixar film, it's a visual feast full of lovely, inventive imagery that portrays Riley's brain as a world of glowing spheres that contain her memories and whole islands that represent the major interests in her life, like family and hockey. It's also one of the most emotionally-rich and thematically complex movies in the studio's entire oeuvre, which only feels right given its premise. (No, I'm still not ready to talk about Bing Bong.)
In surprising news, Pixar officially announced an "Inside Out" sequel during its presentation at the D23 Expo. It's the first sequel movie Pixar has confirmed working on since the release of "Toy Story 4" in June 2019, as well as the first since Pixar's president and general manager Jim Morris said the studio would be taking a break from sequels upon finishing the fourth "Toy Story" film in 2016.
Inside Out 2 is official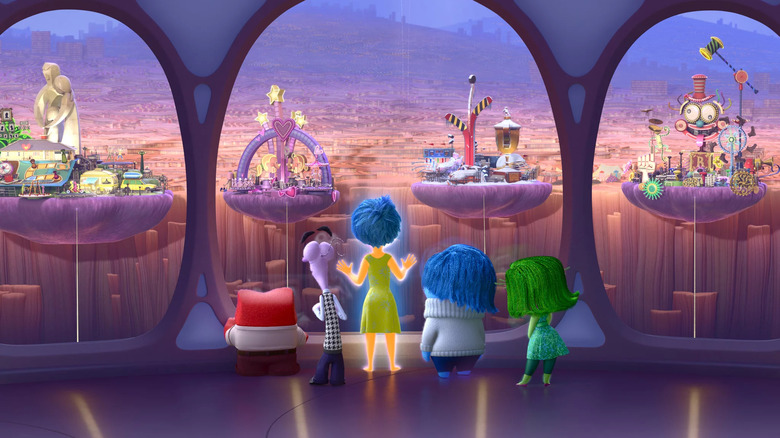 Pixar
The news of the sequel came when original star Amy Poehler took the stage at D23, confirming her as one of the returning cast members (no one else was announced at this time). Naturally, the film will be titled "Inside Out 2," and will, as the presentation put it, follow the emotions on an all new adventure in Riley's head. Original director Pete Docter will not be back (he's too busy running Pixar these days), and Kelsey Mann will take the director's seat. Meg LeFauve is writing the script, while Mark Nielsen will produce.
The film is still very early in production, but it was confirmed that the sequel will take place in the head of the now-teenaged Riley and there will be a new group of emotion characters to meet (none of whom were revealed). No firm release date was set, but the film will hit theaters in summer 2024.
What's next for Riley?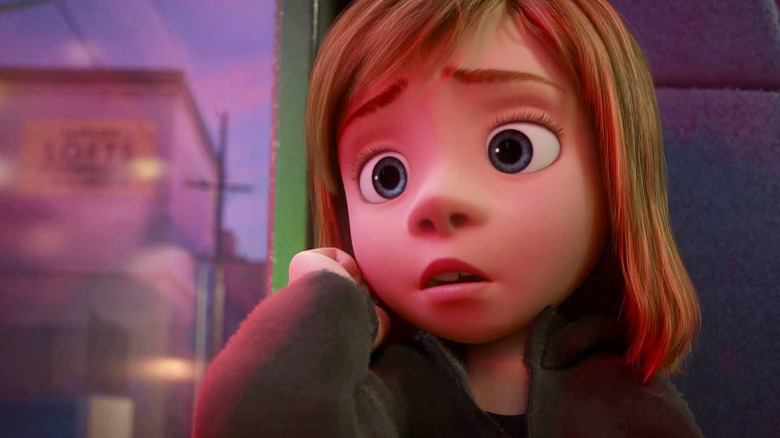 Disney / Pixar
On the one hand, it's hard not to be a little cynical about the timing of this announcement. "Inside Out" is Pixar's sixth top-grossing film of all time at the global box office and its second highest-grossing non-sequel movie ever after "Finding Nemo," having brought in just over $853 million. That its sequel is being announced right after Pixar's "Lightyear" (a spinoff of sorts of the "Toy Story" films) became one of the studio's rare financial bombs ... well, it's kind of hard to buy that's purely by accident.
Of course, if Pixar is announcing an "Inside Out" sequel now, that means it's actually been in the works for quite some time. In fact, "Inside Out" director and co-writer Pete Docter (who's also Pixar's Chief Creative Officer now) told Entertainment Weekly he was open to exploring the idea as far back as January 2016. The "Inside Out" home market release even came with a short film titled "Riley's First Date?," in which Riley gets ready to hang out with a boy she met at the end of "Inside Out," sending her parents into an emotional spiral.
As wonderful as "Inside Out" is, there is room for a sequel to improve upon it (and not just in the way it portrays Riley's parents' emotions). The hope is the movie will pick up with Riley at another key point in her journey to adulthood and really delve into the ways she's evolving emotionally and as an individual. Heck, in some respects, recent Pixar films like "Turning Red" have already gone there, exploring the growing pains of adolescence in ways that are fairly daring for the studio. That's all the more reason for "Inside Out 2" to follow suit.