No More Pixar Sequels Currently In Development Beyond 'The Incredibles II'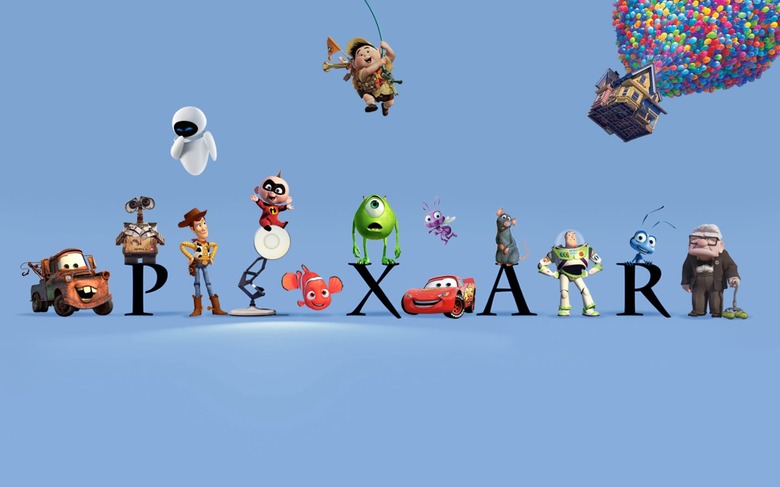 Pixar has been going a little sequel crazy as of late. And while the Emmerville animation studio has a better track record of sequels than most, Pixar president Jim Morris confirms that there are currently no plans to sequelize Ratatouille, Up, WALL-E, or Inside Out. In fact, beyond the announced sequels the studio is slated to make, Pixar is only currently developing original ideas — four new films which have no attachment to any previous Pixar franchise.
Pixar president Jim Morris told Entertainment Weekly, "Everything after Toy Story and The Incredibles is an original right now." Of course, Pixar usually has a five- or six-year development schedule, which means that Morris is only talking about the next six or so years.
Cars 3 is coming June 16, 2017.
Lee Unkrich's Coco is due November 22, 2017.
John Lasseter's Toy Story 4 will hit on June 15, 2018.
and Brad Bird's The Incredibles II will land on June 21, 2019.
Disney has two untitled Pixar films set for release on March 13th, 2020 and June 19th, 2020, both of which Morris confirms will be original stories. Morris would only hint that the two unrelated films will take place in "unusual but believable worlds that take us in even other directions than we've pursued in the past."
Past 2020, Pixar is developing two additional films that have yet to be dated, but it seems as if the studio is finally trying to get in the rhythm of two releases a year. Both of these films which are "highly likely" but early in development are also original stories. This means that following the Incredibles II in June 2019, we should see four original Pixar films. Unless things change, the earliest the studio could possibly release a sequel is 2022, and more likely 2024.
In fact, it's been Pixar's plan all along to make an original every year and a sequel every other year. We've heard them say this many times over the past few years. But they've also said they wanted to get to a point where they were producing two films a year and that still hasn't happened. Morris says that if you "add the next films after the current ones, it actually comes out to exactly that: seven sequels in a spate of 21 originals, from the time we were acquired by Disney [in 2006]." He says that it's just not in the order of release that they expected.
It looks a lot worse when you look it it chronologically however: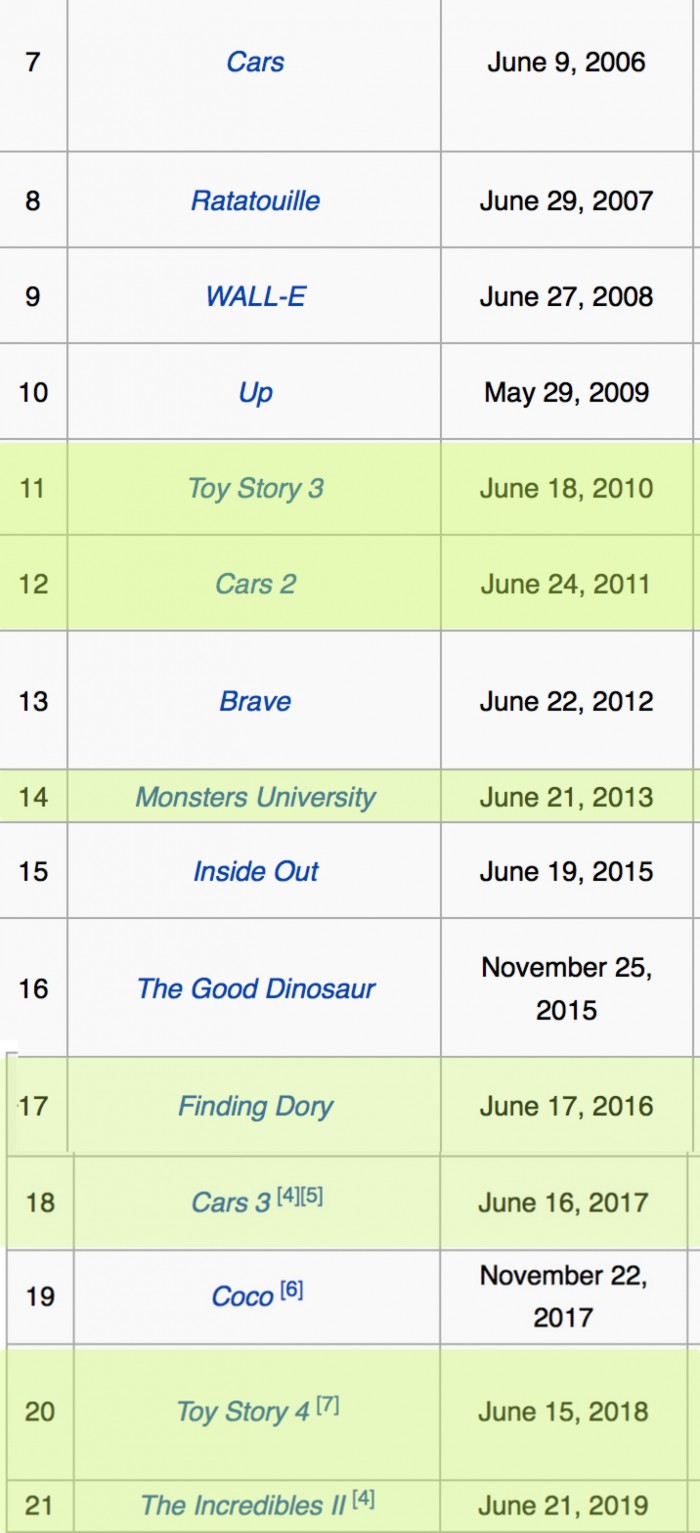 As for if we'll ever get sequels to Inside Out, Up, WALL-E or Ratatouille, Morris maintains that"anything's possible" but insists they are a filmmaker-driven studio and those filmmakers are currently busy on other projects.
Pete Docter has an original idea for his next film. Brad Bird, being the director of Ratatouille, is working on The Incredibles and we haven't really spoken about [a sequel to] that. And WALL-E is close to my heart since I produced it. It would be good to back and visit that world and let everybody know that the humans actually survived again after getting back to their burnt-out planet. But that was really a love story that had its beginning, middle, and end, so we're not really planning any further stories in those worlds at this point.
I personally don't think we need to see the further adventures of Carl and Russell, WALL-E and Eve, or Remy and Linguini. I think we're all feeling a bit of sequelitis right now but I'm not against sequels, especially when they are good. As I said earlier, Pixar is better at making them than most. Inside Out seems like a perfect concept for a sequel or spin-off and I'd bet money we'll get one sometime after this current slate.