'Riley's First Date?' Is Pixar's First 'Inside Out' Short [Updated With New Images]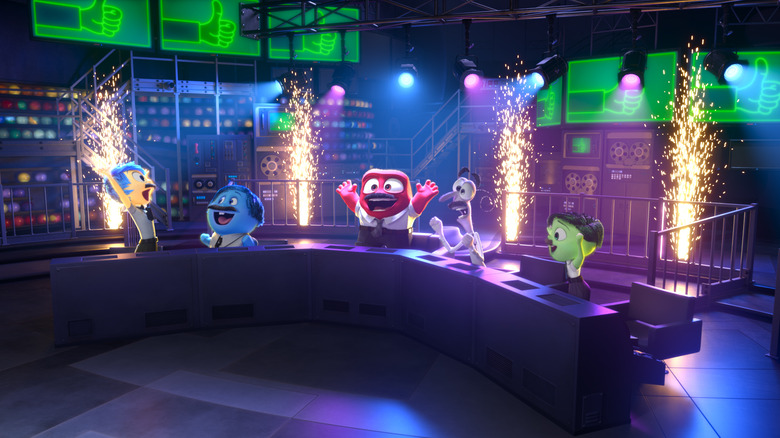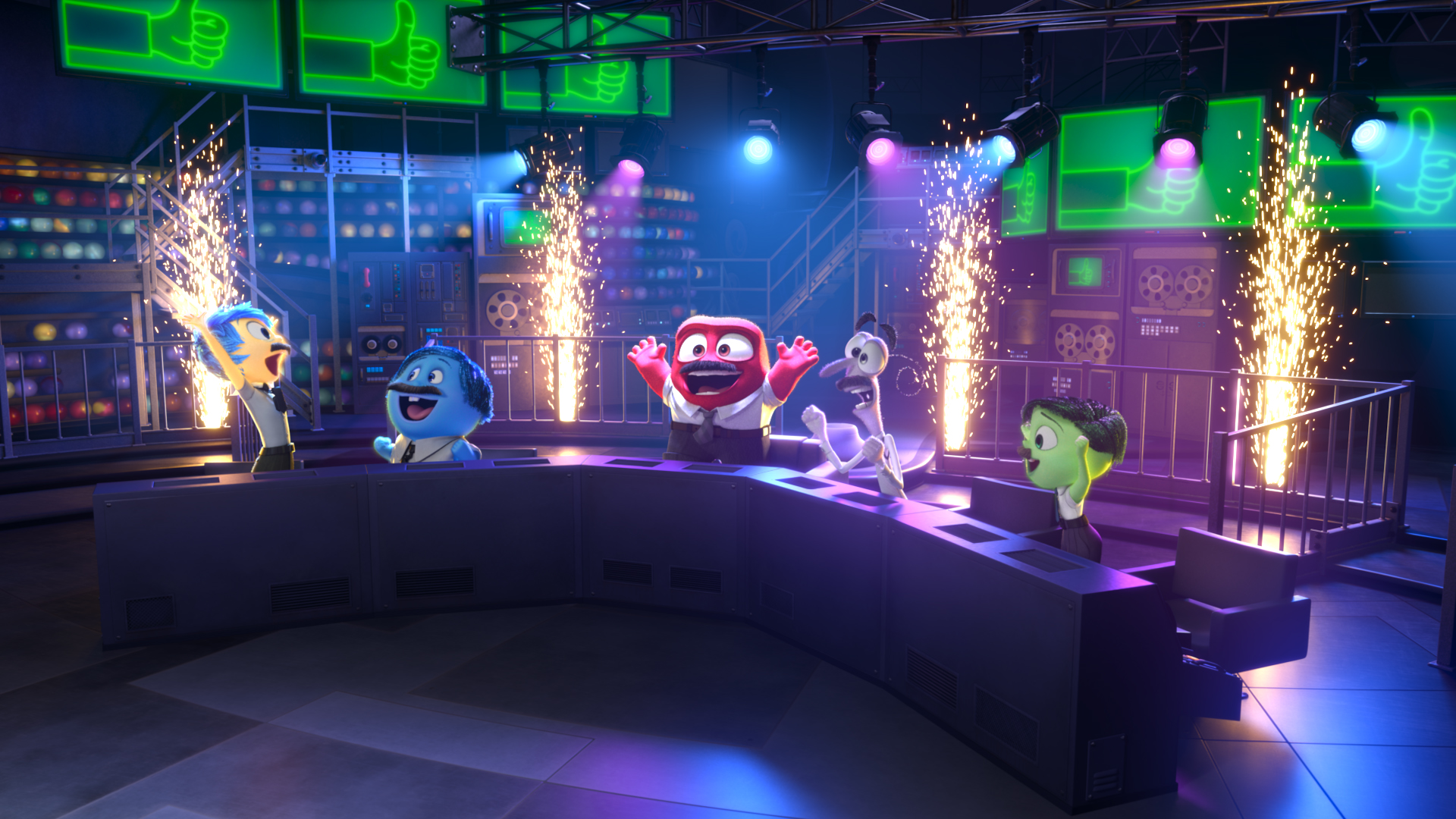 Pixar's film Inside Out is all about (spoiler) reconciling the seeming conflict between Joy and Sadness. So, for the first short film starring the Inside Out characters, it makes sense to focus on the early dating life of the now 12-year old Riley, because Joy and Sadness will really get a workout as she starts to date. Disgust, Fear, and Anger will likely all get their due time in control, too, but hopefully that can wait a few years.
Anyway, Riley's First Date? (note: the question mark is part of the title!) is the first spin-off short from Inside Out, and we have the first info on it below.
ABC and Good Morning America (via Yahoo) aired the first clip from Riley's First Date?, which covers the basic setup: a boy shows up at the house; panic ensues for Dad; Mom tries to play it cool; Riley is nearly overcome by Disgust.
Here's the clip.
You won't have to wait long to see the short, however. Riley's First Date? will be one of the bonus features on the October 13 digital HD release and the November 3 Blu-ray release of Inside Out. So no theatrical run right now, but fans only have two months to wait, which isn't bad at all.
(I do wonder if this was something originally planned as a sequence for the end of Inside Out, but which was prepped as a short after being cut from the film. We saw this boy, Jordan, at the end of Inside Out, with his own emotions going on red alert when Riley spoke to him at a hockey game.)
Update: At D23 Pete Docter and Jonas Rivera said that while making Inside Out, they had one moment they couldn't get out of their heads: that bit where Riley meets Jordan at the hockey game. Josh Cooley, who is head of story for the short film, came up with this idea, and they had him direct it. Based on the D23 presentation it seems like the short is just a few minutes long, which explains why it is just going out as a Blu-ray extra rather than a theatrical short.
Most of the Inside Out voice cast will return, with Kyle MacLachlan as Riley's father, Diane Lane playing her mother, and Kaitlyn Dias as Riley and Ben Cox as Jordan. Amy Poehler, Phyllis Smith, Lewis Black, Mindy Kaling, and Bill Hader return as Riley's crew of emotions.
Here's the official line on the short:
Pixar Animation Studios heads back inside the mind with an all-new short. "Riley's First Date?" made its world premiere this afternoon at D23 EXPO 2015. Director Josh Cooley, along with "Inside Out" filmmakers Pete Docter ("Up," "Monsters, Inc.") and Jonas Rivera ("Up"), introduced the short, which revisits Riley, now 12, who is hanging out with her parents at home when potential trouble comes knocking. Mom's and Dad's Emotions find themselves forced to deal with "Riley's First Date?" The short will be included as a bonus feature in the digital HD & Blu-ray releases of Disney·Pixar's "Inside Out," which will be available digitally Oct. 13 and on Blu-ray Nov. 3, 2015.