Star Wars Bits: Andor, Obi-Wan Kenobi, Disney+ Day, D23 Expo, The Acolyte, Bounty Hunters, And More!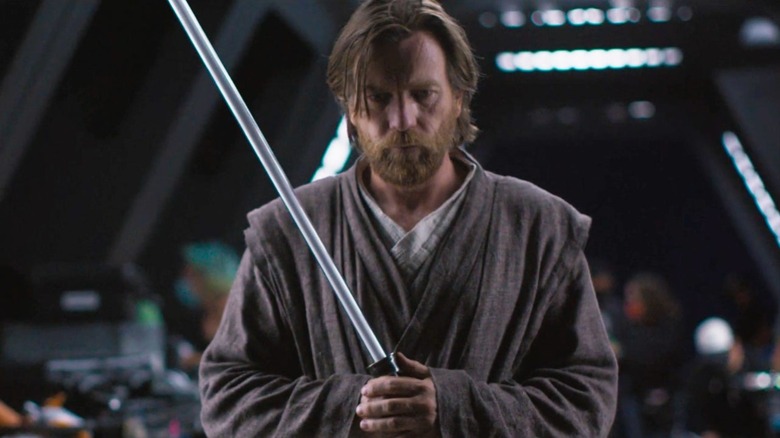 Lucasfilm
We may receive a commission on purchases made from links.
In this edition of Star Wars Bits:
New "Andor" Special Look
"Obi-Wan Kenobi: A Jedi's Return" Now Streaming
What to Expect From D23 Expo 2022
Lee Jung-Jae & Jodie Turner-Smith join "The Acolyte"
Marvel's Upcoming "Star Wars" Comics
And More!
New Andor special look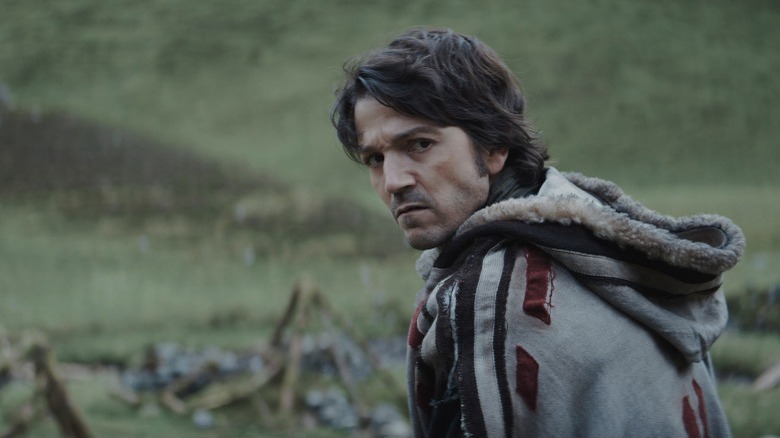 Lucasfilm
As part of Disney+ Day, Lucasfilm released a special look at the upcoming "Andor" series. If you were lucky enough to see the re-release of "Rogue One: A Star Wars Story" in IMAX recently, you've already seen this 9-minute video, but for those who weren't so lucky, you can watch it on Disney+. 
"Andor" begins streaming on September 21 with a three-episode premiere release. Oh, and if you missed it, "Rogue One: A Star Wars Story" is making a surprise return to AMC theaters from September 8-19.
Obi-Wan Kenobi: A Jedi's Return now streaming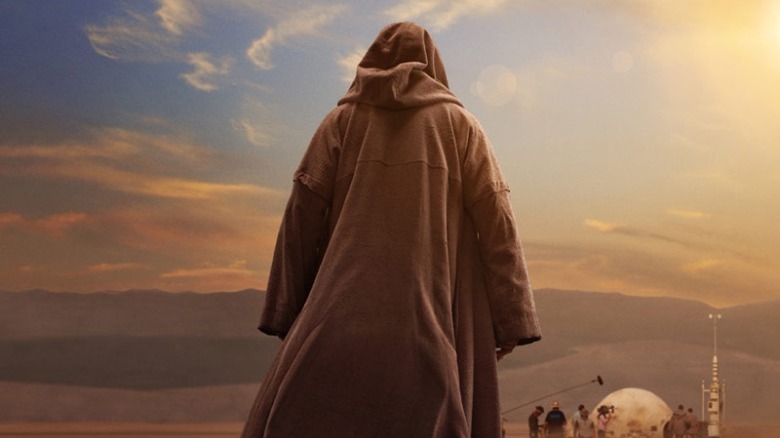 Lucasfilm
Speaking of Disney+ Day, "Obi-Wan Kenobi: A Jedi's Return" is now available on Disney+. An in-depth look at the making of the "Obi-Wan Kenobi" series, the one-hour special explores the return of Obi-Wan Kenobi and Anakin Skywalker, featuring new interviews with Ewan McGregor, Hayden Christensen, director Deborah Chow and more. 
What to expect from D23 Expo 2022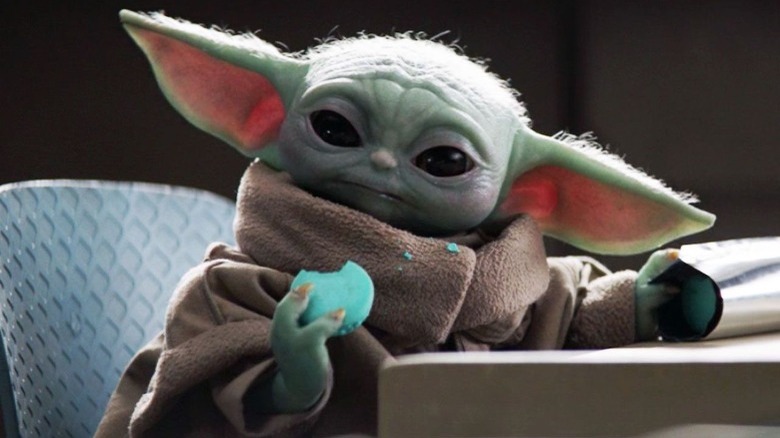 Disney
The largest Disney fan event in the world, D23 Expo takes place September 9-11 at the Anaheim Convention Center in Anaheim, California. The three-day event celebrates everything under The Walt Disney Company umbrella, including Disney, Marvel, Pixar, and Star Wars across film, television, gaming, and theme parks. For those of us not attending, there will be a livestream of select panels from the expo — check out the official livestream schedule.
So, what might we see in the way of updates about upcoming "Star Wars" projects? Being as optimistic as possible, I would say it's totally within the realm of possibility that we receive updates on animated series like "Star Wars: The Bad Batch" season 2 and "Star Wars: Tales of the Jedi," as well as live-action shows like "The Mandalorian" season 3, and "Ahsoka." Those projects shared trailers and/or footage with those in attendance at Star Wars Celebration, so now would be the perfect time to release that footage officially. 
In the way of announcements, we may hear official confirmation of "The Book of Boba Fett" season 2 or a follow-up to "Obi-Wan Kenobi." Less certain are Lucasfilm's plans regarding theatrical films. "Rogue Squadron" has been delayed indefinitely (or scrapped altogether, if the rumors are true) and Taika Waititi isn't sure his "Star Wars" movie will get made. Will we hear more about Lucasfilm's theatrical slate, including Kevin Feige's "Star Wars" project, or a potential "Knights of the Old Republic" movie? Impossible to see, the future is.
In terms of other Lucasfilm properties, we'll probably hear more about the upcoming "Willow" series and maybe — if everyone's good and there's no sassmouth — a trailer for the next installment of the "Indiana Jones" franchise. 
Lee Jung-jae & Jodie Turner-Smith join The Acolyte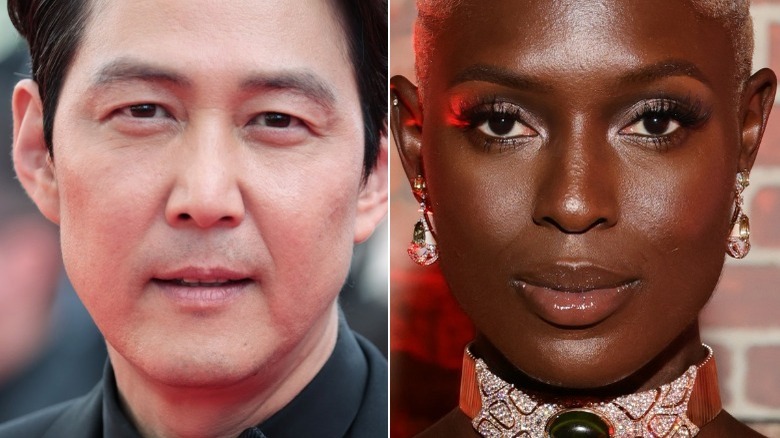 Andreas Rentz/amfar/Getty & John Phillips/Getty Images
According to Deadline, Lee Jung-jae (Netflix's "Squid Games") and Jodie Turner-Smith (of "Queen & Slim" and "Anne Boleyn") have been cast in "The Acolyte." They'll join Amandla Stenberg ("Bodies Bodies Bodies") in Leslye Headland's mystery-thriller series, set in the final days of the High Republic era, about 100 years before the events of "Star Wars: The Phantom Menace." The series is expected to begin production in London this November.
Marvel's upcoming Star Wars comics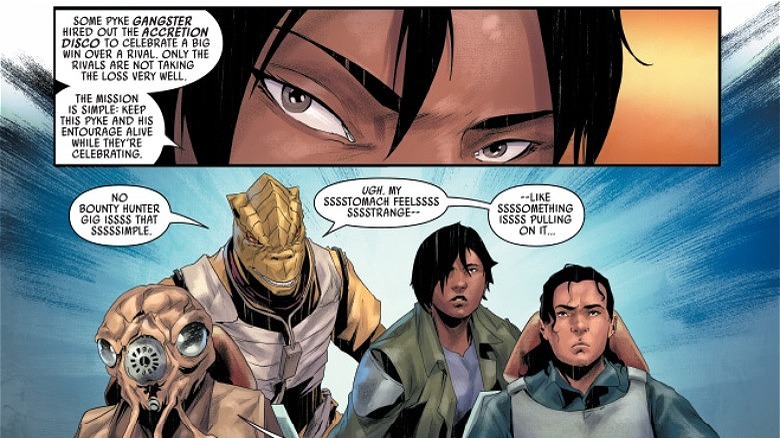 Marvel
In "Star Wars: Bounty Hunters" #27, written by Ethan Sacks and illustrated by Paolo Villanelli, with a cover by Giuseppe Camuncoli and Jesus Aburtov, T'onga and her crew — including Bossk and Zuckuss — meet with the Pyke Syndicate. Check out StarWars.com for an exclusive preview of the upcoming comic, which hits shelves on September 14 and is available for pre-order now on ComiXology. 
Star Wars: Galaxy of Adventures
Star Wars: Padawan
Star Wars Explained tells you everything you need to know about Kiersten White's young-adult novel "Star Wars: Padawan" in two minutes!
The Black Series Jon Favreau (Paz Vizsla)
Landspeeder Luke has a review of the Star Wars The Black Series action figure of Paz Vizsla, the character portrayed by Jon Favreau in "The Mandalorian."
The Retro Collection Boba Fett & Bossk
Remember the CommTech Reader?
Scotty Holiday Too has a new video in which they regale us with the legend of the CommTech Reader from Hasbro's "Star Wars: The Phantom Menace" toyline. 
Keep clean with Jabba!
Mighty Jabba's Collection is back with a new video detailing vintage soap, bubble bath, and shampoo products related to Jabba the Hutt.
This Week! in Star Wars
On This Week! in Star Wars, host Kristin Baver gives us the lowdown on all the latest news from that galaxy far, far away.
This week in Star Wars, we celebrate Disney+ Day with Cassian Andor and Obi-Wan Kenobi, grab some popcorn for another viewing of 'Rogue One: A Star Wars Story' on the big screen, and get a look inside the pages of the upcoming Marvel's 'Obi-Wan Kenobi' #5. Plus, we learn a little more about Saw Gerrera as we count down to the premiere of 'Andor' on Disney+ arriving September 21, 2022.