Superhero Bits: Morbius Is #1 On Netflix, How Recent Marvel Leaks Happened & More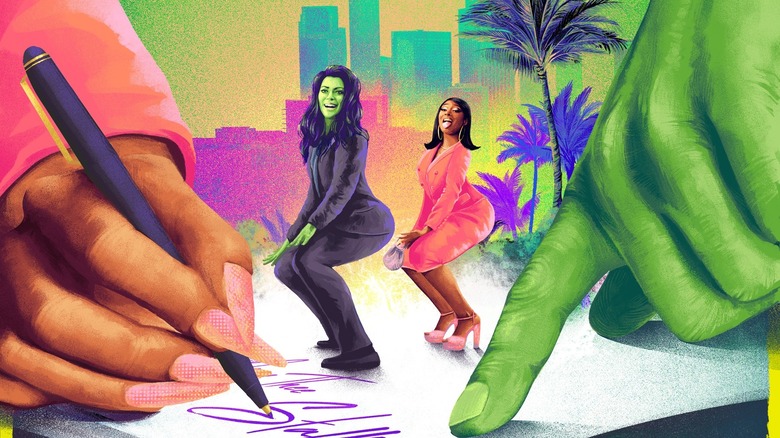 Marvel Studios
(Superhero Bits is a collection of stories, updates, and videos about anything and everything inspired by the comics of Marvel, DC, and more. For comic book movies, TV shows, merchandise, events, and whatever catches our eye, this is the place to find anything that falls through the cracks.)
In this edition of Superhero Bits:
A look at why more Marvel leaks have been happening lately.
Lots of people are watching "Morbius" on Netflix.
DC Comics has a new distributor.
An intriguing "Fantastic Four" casting rumor.
DC Comics sets new deal with Universal Distribution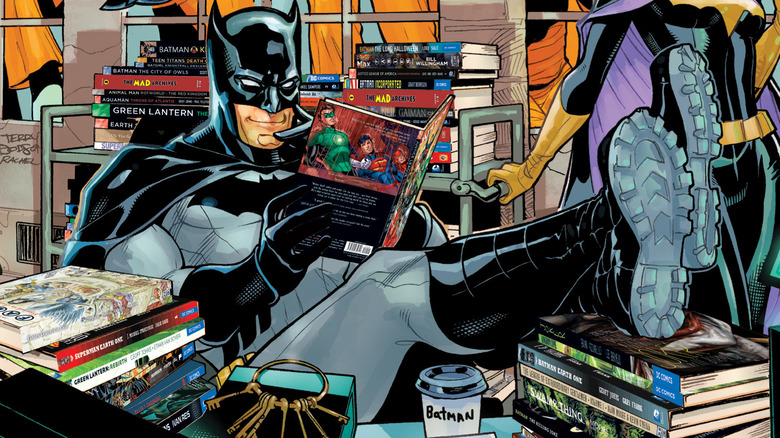 DC Comics
DC Comics has a new partner who will be handling distribution of its books in the future. According to a press release, DC has cut a new deal with Universal Distribution (no the movie studio), who will now be the direct distributor of the company's comics, including periodicals, graphic novels, and collected editions. The new partnership is set to begin in January 2023. Nancy Spears, DC's Vice President of Sales & Marketing, had this to say about it:
"The DC and Universal Distribution partnership is an exciting opportunity to reach new audiences with DC's iconic Super Heroes and Super-Villains. Our new partnership with Universal is in line with DC's overall strategic vision to strengthen the Direct Market and grow the number of fans who read comics worldwide."
DC will continue their Direct Market distribution relationship with Lunar Distribution and Diamond UK for distribution of periodicals and graphic novels, and Penguin Random House for distribution of graphic novels and collected editions, worldwide. For years, Diamond had all but a monopoly on distribution in the comics business but that changed during the pandemic. Now, Universal gets to step up to the plate. Will that actually increase readership? One can hope.
Avengers Assemble will bring Jason Aaron's legendary Avengers run to a close
All good things must come to an end, and that is the case with writer Jason Aaron's run on "Avengers" in the pages of Marvel Comics. Aaron's run has been a defining one for Earth's mightiest heroes but the publisher has announced that it's all coming to an end with an event titled "Avengers Assemble," which kicks off in November. The event starts with November's "Avengers Assemble: Alpha" one-shot before crossing over between issues of "Avengers" and "Avengers Forever" in December. Aaron will be joined by artists Bryan Hitch, Javier Garrón and Aaron Kuder. Aaron had this to say about it:
"Four years of Avengers stories. Threads from really every major series I've worked on throughout my last decade and a half at Marvel, from Ghost Rider to Thor. It all leads to this. The biggest Avengers story I could possibly imagine. Featuring a cavalcade of characters from across creation. And I'm so deeply thrilled and honored that it all kicks off with an oversized ALPHA issue that's being drawn by the legendary Bryan Hitch, who I'm getting to work with here for the very first time. Avengers Assemble. Say the words like a prayer. It's the only thing that can save you."
Look for "Avengers Assemble: Alpha" #1 on shelves on November 30.
Stargirl season 3 The Blackmail promo
Here is the official trailer for the third episode of the third season of "Stargirl" on The CW:
Courtney (Brec Bassinger) and the JSA receive an anonymous tip that could help in their murder investigation. Meanwhile, after being told to find balance, Sylvester (Joel McHale) looks into potential jobs in Blue Valley, while also trying to figure out who he is without his Starman identity.
Walter Carlos Garcia directed the episode, which was written by Taylor Streitz.
Shadow of Spawn from Mortal Kombat 11 by McFarlane Toys
The folks at McFarlane Toys have revealed a brand new figure from their "Mortal Kombat 11" line. Specifically, Shadow of Spawn, modeled after one of Todd McFarlane's most famous creations, is hitting shelves soon, and you can catch a glimpse at the figure in the reveal above. Yeah, that looks like Spawn alright and certainly looks like a solid representation of the version we saw in the popular fighting game. The figure retails for $19.99 and those interested in picking one up pre-order by clicking here.
Is Jodie Comer our new Invisible Woman in the Fantastic Four reboot?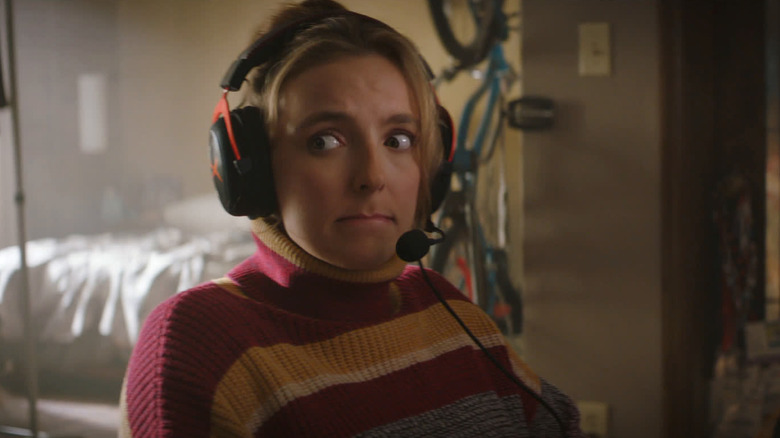 20th Century Studios
What's the time? It's rumor time! This one, in particular, has gained a lot of traction ahead of Disney's D23 Expo this weekend, with lots of Marvel news expected to drop on Saturday during the company's presentation. The rumor mill, including YouTuber John Campea, amongst many others, have reported that Jodie Comer ("Killing Eve," "Free Guy") is going to be our new Sue Storm, aka the Invisible Woman, in the "Fantastic Four" reboot. We know that Matt Shakman ("WandaVision") is in the director's chair now, so casting choices would be a splashy thing to reveal at D23. So, if this is indeed true, we should know sooner rather than later.
Thor: Love and Thunder cast celebrates the movie's arrival on Disney+
It is officially Disney+ Day, which means lots of new stuff has arrived on the streaming service. The biggest of the big titles that subscribers can now stream is "Thor: Love and Thunder," which is coming off of a very successful run at the box office and is now available at the click of a few buttons. The above video sees director Taika Waititi, as well as members of the cast, celebrating the film's arrival on the streaming service. Mostly, it serves as a reminder that the latest MCU adventure is available from the comfort of your couch. Stream away, Thor fans.
Here is why there have been more big Marvel leaks as of late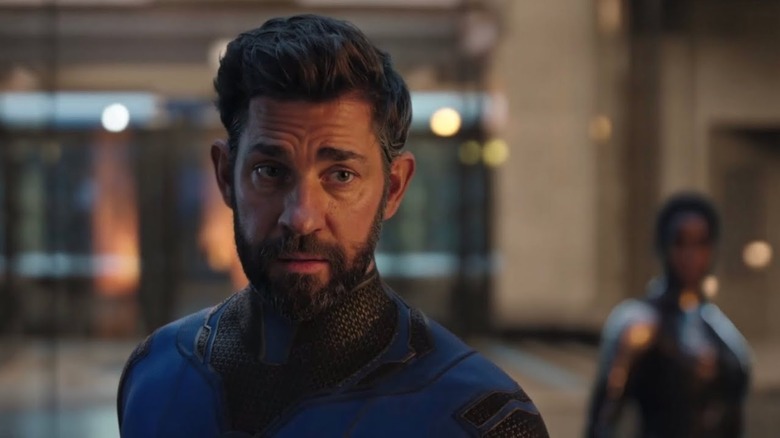 Marvel Studios
Marvel Studios is notorious for secrecy surrounding its projects. For years, that mostly worked out quite well. However, in Phase 4 of the MCU, we've seen far more big-time leaks, with big details from "Doctor Strange in the Multiverse of Madness" landing online ahead of time, the trailer for "Spider-Man: No Way Home" leaking, and other leaks that Marvel would have liked to keep a lid on.
The Hollywood Reporter dug into these leaks in a new piece and revealed that much of this had to do with the pandemic and more people working from home, as well as more VFX studios being involved in the process. One of the most surprising reveals? "Some came from friends or family members who snapped a picture of a stray monitor, shared it with a friend and were dismayed to see it wind up online," the outlet states. So yeah, work from home life gets tricky when secrecy is key. There are lots of little tidbits in the article, which you can read at THR.
Morbius is already the #1 movie on Netflix
"Morbius" made its way to theaters earlier this year after being delayed for a full two years and sure, it topped the box office in its first weekend, but then disappeared like a fart in the wind. But the internet hive mind developed an odd fascination with the movie with "Morbin time'" becoming a common phrase and meme format. Well, all of that chatter has made the movie a hit on Netflix. A mere day after the film arrived on the streaming service, it has become the most-streamed movie in the U.S. It probably won't be enough to change the larger narrative around the movie but it's amazing what difference convenience makes, isn't it?
She-Hulk's Megan Thee Stallion cameo gets a poster
Lastly, the folks at Marvel had decided to immortalize the most talked about moment on "She-Hulk: Attorney at Law" to date with its very own poster. Specifically, we're talking about the Megan Thee Stallion cameo that set the internet ablaze after it arrived in the show's third episode. The Grammy-winning rapper appeared on the show and, among other things, taught Jennifer Walters how to twerk in an instantly infamous post-credits scene. The moment was buzzworthy enough that it warranted this very stylish artwork. "She-Hulk" returns with new episodes Thursdays on Disney+.