Leonor Will Never Die Review: Sheila Francisco Will Be Your New Favorite Action Star [TIFF]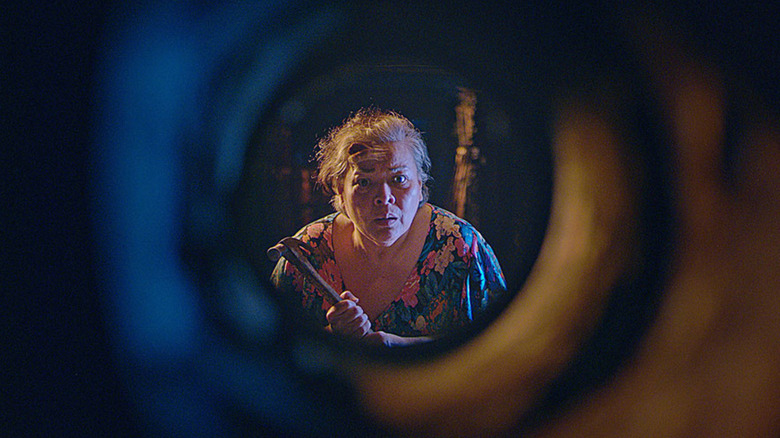 Music Box Films
When you think of action stars, what names come to mind? Arnold Schwarzenegger? Jean-Claude Van Damme? Casper Van Dien? These are all great examples, but there's one up-and-coming star that might outshine them all, and her name is ​​Sheila Francisco. While that might not be a name many Americans will recognize, genre fanatics will certainly get to know the Filipino singer after "Leonor Will Never Die," which was programmed at the Toronto International Film Festival under its Midnight Madness banner.
Martika Ramirez Escobar's directorial debut is not unlike other movies that pay homage to other movies. Of course, it can't be compared to more dramatic fare like the similarly TIFF-bound "Empire of Light," but it does stand as a love letter to the action movies of yesteryear. However, what makes "Leonor Will Never Die" so engaging is its central story, which centers around the titular Leonor Reyes (Francisco) and her quest to finish an unproduced screenplay in a rather unconventional way. And by that, we mean she enters said screenplay after a falling television puts her in a coma.
Writing your own life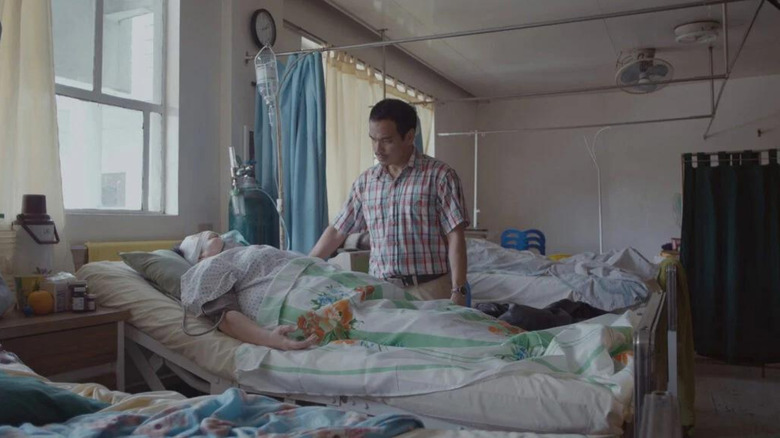 Music Box Films
If that sounds like an absurd way to start a premise, just wait until you watch the rest of the movie as it switches perspectives from the so-called real world and into the world of Leonor's unfinished script. The colors are just a bit brighter, the film is grainier, and most importantly, the sound design is more muffled. When we switch to the events playing out in Leonor's imagination, it perfectly mimics the look of a Filipino action movie from the '70s and '80s, such as "They Call Her Cleopatra Wong" and "Blazing Guns."
The characters in Leonor's mind movie also hit all the archetypes. You have the vengeance-seeking hero named Ronwaldo (Rocky Salumbides), the damsel in distress named Isabella (Rea Molina), and the nefarious gang leader Valentin (Allan Bautista). While not fleshed out beyond their traits, all three of them balance self-awareness and self-seriousness in their performances.
However, we don't just stay in Leonor's head. Back in the real world, her son Rudie (Bong Cabrera) tries to get her to wake up. The two of them had a falling out before the incident, with him trying to make up for it by deciding to sell the unfinished screenplay to a movie studio, surmising that it could help wake her up. Even though the visual presentation differs greatly between Leonor's perspective and Rudie's, Cabrera delivers a wide range of effective emotions throughout his performance, and as the film progresses, reality starts to become even stranger than fiction.
I feel at ease with her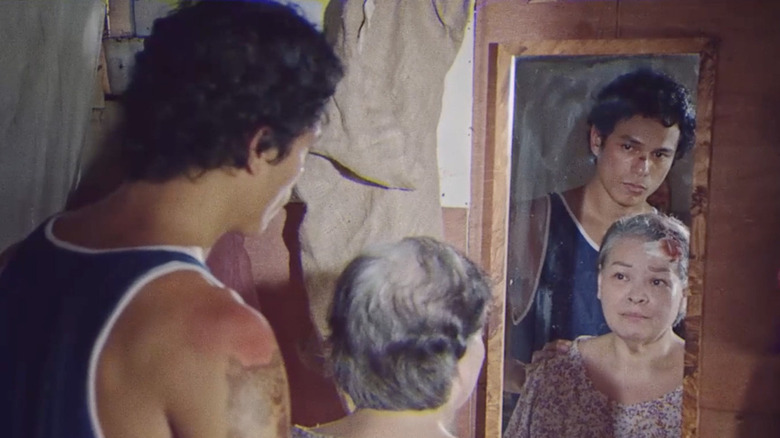 Music Box Films
However, this is ultimately Francisco's movie. In an interview with Filipino news outlet Rappler, Escobar said that the character of Leonor came alive as she was auditioning for the role, and that is evident in the final film. Despite her lack of stunts, her electric on-screen presence and unwavering determination to finish her masterwork make her the perfect protagonist to follow. Much like how Ronwaldo is confused but at ease by her, the audience will immediately fall in love with her, or at least, they should.
There is a lot to love about "Leonor Will Never Die," from its faithfulness to the action film aesthetic to its core message honoring those whose words bring movies to life. While the ending might throw people off due to how sudden it feels, it honestly could not have ended any other way. Of course, spoilers won't be divulged, but just because it's unexpected doesn't mean it doesn't work thematically. It just so happens to work because there is an undeniable and infectious love for action movies interwoven through every well-shot scene, bolstered by one incredible performance by Francisco. As long as movies like these can continue to be made, Leonor and many other creatives like here will never really die.
/Film rating: 8.5 out of 10