All Quiet On The Western Front Teaser: Netflix's New Take On The Wartime Classic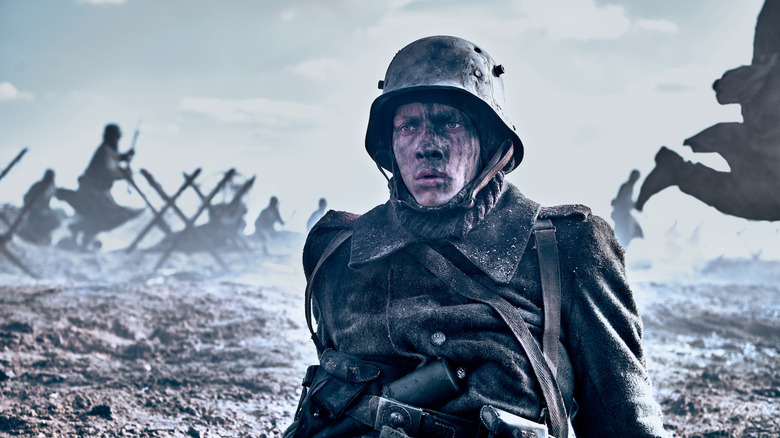 Netflix
Author Erich Maria Remarque's novel "All Quiet On the Western Front" is undoubtedly a stone cold classic of the wartime genre, offering a gritty, zeroed in perspective on what it was like to be on the front lines during one of the most horrific wars in human history. Namely, World War I. The novel has been adapted several times but now, Netflix is bringing us a new adaptation from a whole new perspective.
This film represents the first time that it has ever been adapted in German, which should give the whole thing a new feeling and perspective. Let's have a look at what they've cooked up with this initial teaser, shall we?
All Quiet On The Western Front gets a German adaptation
The trailer kicks off by opening with some classic text from Remarque's book, setting the bleak and dreadful tone that casts a shadow over the story. We then get to the war's hell of it all, with German soldiers fighting in the trenches in dirty, kill or be killed fashion. There is little by way of dialogue or story in here. Rather, a tone is being established for director Edward Berger's take on the material. That tone? Bleak, honest, and bloody. The synopsis for this new adaptation reads as follows:
All Quiet on the Western Front tells the gripping story of a young German soldier on the Western Front of World War I. Paul and his comrades experience first-hand how the initial euphoria of war turns into desperation and fear as they fight for their lives, and each other, in the trenches.
The film also boasts a cast led by Daniel Bruhl, of "Captain America: Civil War" and "Inglorious Basterds" fame. The ensemble also includes Felix Kammerer, Albrecht Schuch, Aaron Hilmer, Edin Hasanovic, and Devid Striesow.
Same classic, new perspective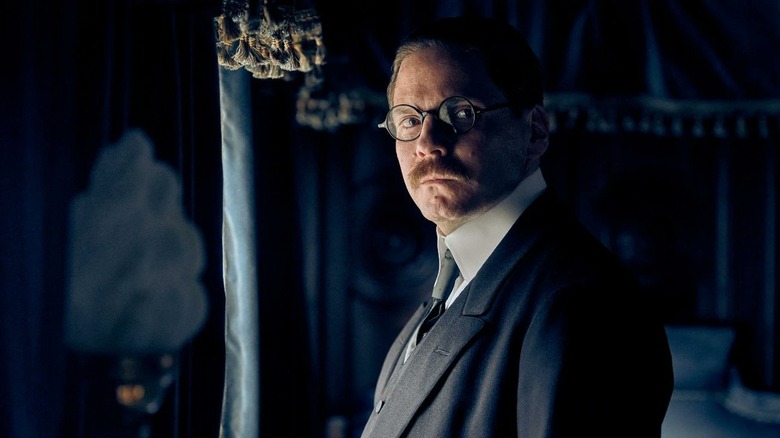 Netflix
I personally count myself as a very big fan of the 1979 movie adaptation of the book, directed by Delbert Mann and starring the likes of Richard Thomas and Ernest Borgnine. But the fact that this is telling the tale from a German POV makes it more than just your average remake. That shift will certainly shed new light on the material and makes this a potentially compelling companion piece to the book and prior adaptations.
Netflix will be rolling out the red carpet for this one, believing it has Oscar hopes. It will premiere on September 12 at the Toronto International Film Festival, before getting a rollout in German theaters later this month. Then, the film arrives stateside in New York on October 7. It will then arrive in U.K. theaters and expand elsewhere in the U.S. on October 14. As for how wide the rollout will be? It's unclear at this time but it is clear that this should be one to keep an eye on throughout awards season.
"All Quiet on the Western Front" arrives on Netflix worldwide on October 28, 2022.