The Daily Stream: Kimi And No Sudden Move Are Two Steven Soderbergh Thrillers That Carry Timely Themes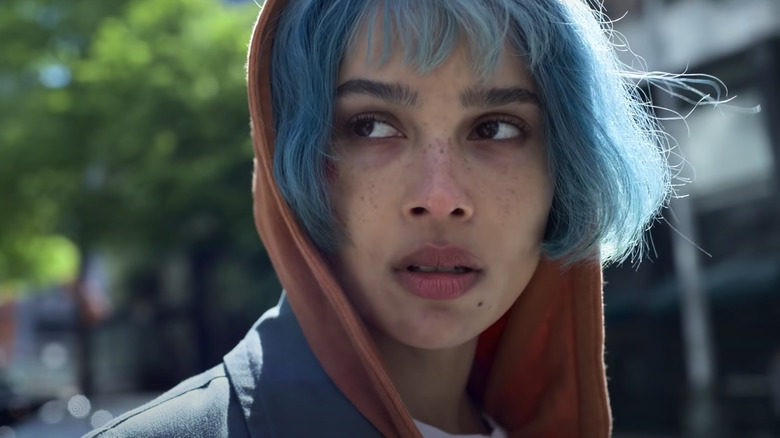 Warner Bros. Pictures
(Welcome to The Daily Stream, an ongoing series in which the /Film team shares what they've been watching, why it's worth checking out, and where you can stream it.)
The Movies: "No Sudden Move" and "Kimi"
Where You Can Stream Them: HBO Max
The Pitch: In "No Sudden Move," director Steven Soderbergh returns to the heist genre with an all-star cast and a home invasion gone wrong in '50s Detroit. In "Kimi," Soderbergh marries technology fears with a familiar scenario centered on a homebound "voice stream interpreter" (Zoë Kravitz) who overhears something she shouldn't have.
Why They're Essential Viewing: After retiring and un-retiring, there were a few years there where Soderbergh was focused more on TV projects like his Cinemax series "The Knick." It's been a while since we saw a movie of his enjoy a theatrical run — thanks in part, perhaps, to the pandemic he predicted with his 2011 thriller "Contagion." Like the masked men in "No Sudden Move," however, Soderbergh and a few of his old collaborators are still capable of invading your home with a noir caper that conceals relevant concerns about the world we live in. And like Kravitz's agoraphobic protagonist in "Kimi," you may experience those concerns via streaming.
With both of these movies available on HBO Max, they make a game double feature that hits the viewer where they live — their wallet and their place of remote work — before inspiring them to get out of the house. Even if you don't have a subscription and are just looking for a good rental, you can still watch the first 10 minutes of "Kimi" online courtesy of Warner Bros., and that should hopefully be enough to ascertain that it's a better riff on "Rear Window" than "The Woman in the Window."
No Sudden Move (2021)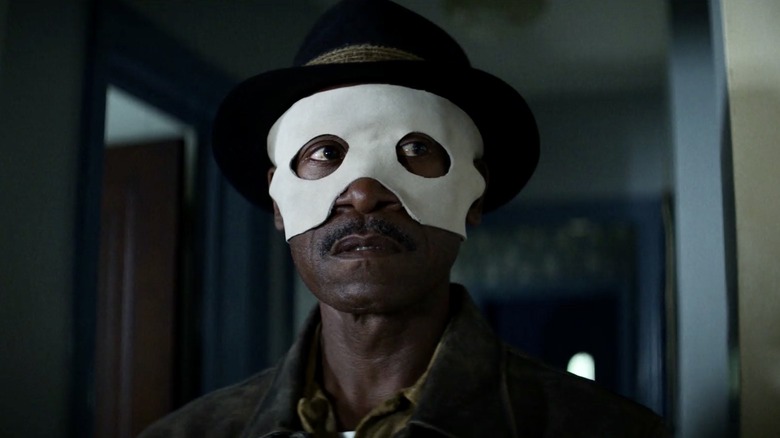 Warner Bros. Pictures
Soderbergh made three heist films where crime did pay (the Ocean's trilogy), and then he made one where a family curse implied that it wouldn't ("Logan Lucky"). In "No Sudden Move," the wages of capitalism are death, and the best payout one can hope to receive is having their life spared with some pocket change.
Don Cheadle and Benicio del Toro, both veterans of Soderbergh's 2000 Oscar winner "Traffic," star as crooks caught up in a hostage situation as part of a corporate espionage scheme. They're in over their heads, serving the whims of other powerful men with money to burn in the center of the U.S. automobile industry.
The use of Detroit as a backdrop deepens the subtext given the decline it has undergone in the decades since 1954, when "No Sudden Move" is set. David Harbour's philandering family man, the target of the home invasion, happens to be an accountant for General Motors, founded in 1908 and known as the world's largest carmaker until 2008 when Toyota overtook it and it went bankrupt. Its name is all tied up in the ensuing government bailout and Great Recession, and as characters in "No Sudden Move" use and abuse each other while looking out for their own interests, there's a sense in which financial gain is short-lived and they're only double-crossing themselves.
With an Ed Solomon script, "No Sudden Move" is one of those movies where you can watch it and just enjoy it for what it is as a period piece and typically stylish Soderbergh thriller. Look under the mask, though, and there might be more to it than that. Jon Hamm, Amy Seimetz, Brendan Fraser, Kieran Culkin, Noah Jupe, Julia Fox, Bill Duke, the late Ray Liotta, and a certain A-list surprise guest also star.
Kimi (2022)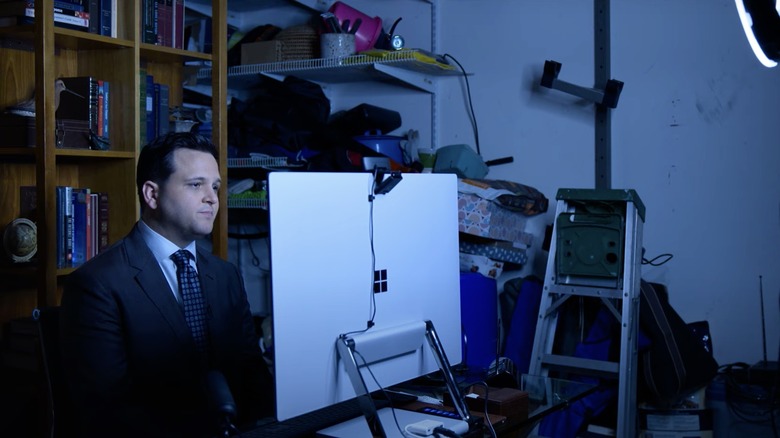 Warner Bros. Pictures
In "The Batman," we saw Zoë Kravitz slinking around town as a cat burglar, but in "Kimi," even just going down to the street to meet her neighbor for a quick breakfast date is liable to give her character, Angela, a panic attack. "Kimi" is a little bit "Rear Window" and a little bit "The Conversation," mixed with a modern dose of pandemic life.
The movie likens its titular smart speaker, Kimi, to Siri and Alexa right out of the gate, before the camera peeks through a ring light at a CEO while he gives a video interview. As it moves to an over-the-shoulder shot behind him, the audience — unlike his interviewer — begins to see outside the controlled margins of his webcam, where a messy basement surrounds his bookshelf background. He stands up after the call ends and reveals an untucked shirt and jeans below his formal jacket and tie.
"Who makes fake life online?" asks Angela's booty call, Terry (Byron Bowers), as he realizes she posts pictures to her Instagram that give a misleading impression. "Literally, everyone," Angela retorts. David Koepp's script seeds in relatable moments, with Angela donning a face mask, habitually sanitizing her hands, brushing her mouthguard (just me, maybe?), and getting the "Facetime unavailable" message when trying to call loved ones. Terry suggests going to a restaurant that doesn't do takeout right when it opens so they can avoid people.
A cone of silence descends over Angela's head as she puts on her noise-canceling headphones and sets about resolving tasks on her computer. Her online therapist warns her about "thinking about something to the exclusion of all else," but she's too wrapped up playing amateur sleuth with the recording of a woman in danger. A crowd chants, "Homes, not jails," and, darn it, they're right.